We spend a major portion of our life in bed and most of you'll agree to it as well. Double beds are most widely used around the globe for their ideal size and affordable rates. Double beds come in 4 ft. × 6 ft. are the size which makes them suitable for a medium-sized room as well as to share it with a partner.
Now when you are sharing it with someone it becomes your responsibility to make it as comfortable as possible and leave no stone unturned to bring comfort to it. Double bed sheets play an important role when it comes to making your double beds luxuriously soft and welcoming. They are truly something to invest in when you are going to make the purchase.
Having the right and appropriate bed sheets and pillows provide you with an excellent sleeping environment. Slipping under a silky bed sheet allows you to experience the hotel-like luxury. Therefore, it is necessary to buy high-quality sheets only in order to enjoy a perfect sleep. To buy the double bed sheets for your double bed, you are not required to go out rather buy them online by choosing the right products. Well, it's your choice whether you buy them online or by going to a store. Cotton sheets have always been a popular choice when it comes to bed sheets.  Here's all you need to know when buying the cotton bed sheets…
Decide your budget
There are so many options available at stores that vary greatly in price. Considering their importance of spending money on them makes sense but that doesn't mean you are supposed to spend all of your monthly income on them. It is important to decide how much you can spare easily without squeezing your budget.
If you think your monthly salary isn't enough, save money for a few months before buying because it is very necessary to have recommended sleep for a healthy and successful life which is directly dependent on the comfort level your sheets are likely to offer you. According to a survey sleeping less than recommended hours due to uncomfortable bedding leads to 21.4 billion USD decrease in annual productivity.
So it's never a good idea to have cheap sheets that are prone to ripping, pilling, and fading. Remember you get what you pay for. So decide I'm the first place, how much you are likely to spend.
Choose the Cotton type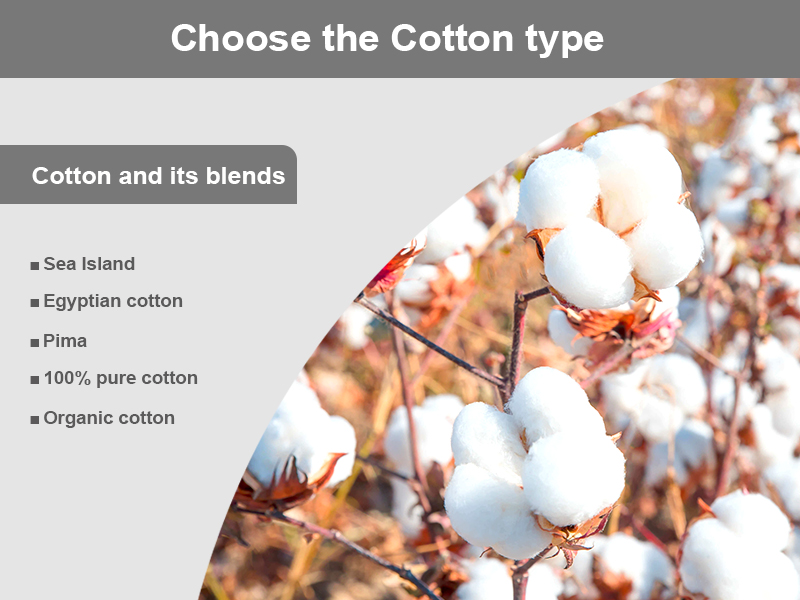 Fabric material should be chosen according to one's sleeping habits, climatic conditions, and personal preferences. Warm, luxurious, soft, comfortable, and crispy are a few adjectives that come to mind when you think of bed linens. When buying it is necessary to know the features of fabric material you are opting for. Below were given some widely used cotton types around the world along with their benefits. Have a look and decide yourself which fabric caters your needs.
Cotton and its blends
It is one of the oldest and most widely used materials for making bedsheets. In fact more plan half of the beddings art made from cotton because it is readily available at affordable rates and offers comfort throughout the year. When it comes to cotton there exist a wide variety that includes sea Island, Egyptian, Pima organic and hundred percent pure cotton. Each varies in comfort, softness, sources and prices. Or you could shop ecoy's bamboo sheet set collection.
Sea Island: as indicated by the name it is grown only in the West Indies and some parts of Georgia. It offers silky smooth and white finishing and is known as one of the best kinds of cotton in the world.
Egyptian cotton: it is an ultra-soft and very durable type of cotton made from extra-long staples. These long staples are responsible for comfort, durability, luxury, and softness of seeds moreover they are easy to care for and become soft with each wash.
Pima: it is also called American or Supima cotton. It is known for its highest quality and silky smooth texture it offers. It is easy to care for and easily accessible.
100% pure cotton: it is non-premium quality on premium chai cotton which is usually made from pure cotton staple which is not very much longer. They do not offer that comfort level which is likely to be offered by Egyptian or Sea Island.
Organic: organic cotton refers to the one which is generally grown without using any chemical and on top of that it is made from non-chemical techniques even without a chemical finishing. They are very eco-friendly but are not readily available at online stores or in the market and if you are found they are highly expensive.
Buy only the right size
If you have ever struggled with a small or large-sized sheet to fit on your mattress, you must be very well aware of the importance of the right bedding size. If you have a standard-sized bed like the one we are currently discussing, always opt for the complementing standard size bedding. For standard sizes like single, double, king, and queen it is very easy to buy the right size bed linens. So do not fall for the beauty of fabric quality only instead go for the one that ensures a smooth and snuggles fit.
The right side doesn't stand for the flat of fitted sheets only but the pillows, duvets, and comforters as well. It is recommended to buy one size large pillows and duvets for the right fit. So buy the bedsheets and the other accessories separately and go for eclectic matching. If you're looking to find double fitted sheets for your bedroom then visit here.
Closing statement
In the end, we'd like to recommend you to look for the thread count and weave type of sheets as well. For thread count 400 to 800 is the go-to value. Whereas for cotton weaves, flannel, jersey cotton, Supima, Percale, & Sateen are the common go-to's. From which flannel and jersey knitting are suitable for winter and left are suitable for summer use.