Everything in this universe that has twisted into existence has a purpose attached to it. Science gives man the power of reasoning, technology makes things easier, religion gives man faith and art gives man insight, inspiration, purpose itself and higher enlightenment.
This is why art has been an essential peripheral element in man's life and that is why years' old art has been preserved for the whole world to see.
To preserve the heritage and culture that artists left behind, man found a way to infuse technology with art and developed a visual art encyclopedia, a portal into this world. Wiki art is one such webpage that has documented centuries-old as well as supplies art education pertaining to everything that envelopes the evolution of art through time. It enables art education widely as well as encourages visitors to contribute to making this art collection even more extensive.
How to browse through wiki art with ease?
Before proceeding, let's first applaud the website's consumer-friendly interface which has made browsing so easy that even those not quite adept with technology can use it without discomfort.
Wiki art has bifurcated artists into many subcategories to make browsing and learning easy. Firstly, it has artists lined up alphabetically and if you choose a particular letter, an incessant list of artists will show up with the number of their artworks available sitting right under them. If you click on any of the artists, you'll end up learning a myriad of things on the Wikipedia page given below. The Wikipedia page contains each of their significant life events as well as their journey into finding "what is beauty" which they discovered through art.
Then, similarly, another bifurcation is made on the basis of various art movements throughout centuries.
Now, what if the title, 'Renaissance art' catches your eye but you don't know its implication? Well, there's nothing else to do than to satiate your curiosity by filling yourself up to the brim with knowledge. You can do this by reading all about the movement and its origin in the description that pops up when you click on Renaissance art. Then, you can go on to look at the artists that reined the Renaissance to further explore what it stood for.
This way you'll learn how it was an era of bringing back the classics and was all about glorifying God's greatest creation. That is the special thing about Wikiart, it feeds information into your head but also, let's you understand the true meaning of a particular kind of art all by your own. It's like Wikiart gives you a little push, giving you just enough acceleration to start your bicycle on your own.
Wiki art welcomes constructive criticism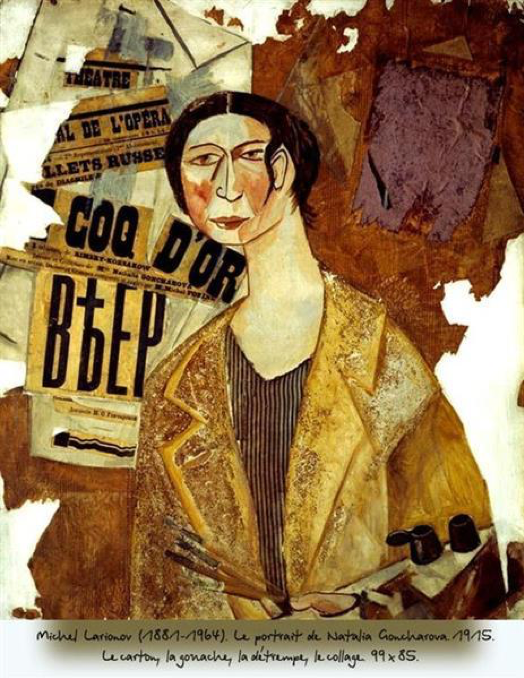 Like any physical encyclopedia, the words on wiki art aren't stamped on a paper which becomes an unalterable gospel truth but are subject to change by anyone. Yes, you heard it right, anyone who finds something faulty or irksome on any grounds can make changes in the content by simply translating the site into their native language and then, registering. Wiki art open-heartedly allows all constructive criticism and appreciates new and creative ideas about the description of the paintings.
Other than this, one can also replace a low-quality image with a better one for increased ease of website visitors and supply names of the unidentified masterpieces for the betterment of the website.
This not only enables accurate information and lots of various ideas but also makes Wikiart available in many languages.
What to do if you like an artwork beyond limits?
Enough about learning and contributing, let's get down to business. What can wikiart do to balm your ache if your heart gets stuck on this wonderful piece of Renaissance Art?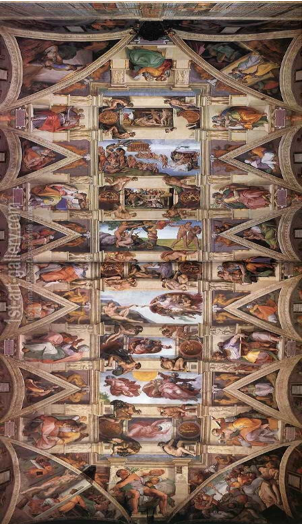 This is Michelangelo's Ceiling of Sistine Chapel and if you've heard its name around and got inquisitive to look it up, it's all understandable.
You can get it reproduced as oil paintings through a web gallery of art with all its glory, courtesy to the fine reproduction artists and their blessed brush. All you've to do is choose the size which you could know more about from the supporting tutorial video which enables you to make your pick. After adding it to your cart, you've to make an account which will take just a minute and then, jump in to give your personal details for delivery.
If you love freebies, then the upcoming part will excite you beyond limits.
You get a free certificate of authenticity along with free shipping worldwide and a 100% money-back guarantee. Then, all you've to do is to wait around for your Sistine Chapel to arrive which usually takes 20-25 business days since replication especially using oil painting is a tedious task. And the artists of the web gallery of art do with ultimate perfection.
The next best thing about Wikiart is all you've to do is give in your email and you can receive all exclusive deals and coupons, all in your inbox.