Fashion
What You Should Know About Chanel Bags Before Buying

Chanel is a well-known name in the fashion world. They are known for making high-end, desirable bags and other accessories. If you have been thinking about getting a Chanel bag, you will soon see that there are many options available today. For those who have not put in a bit of time to learn more about the bags from Chanel, it can seem overwhelming to find the right bag.
Therefore, you need to first think about what you need from the bag, even before you start thinking about things like the color or the hardware. Consider how and where you will be using the bag. Are you looking for something that you can use regularly, or are you looking for an option that you will only use for special occasions? Knowing how you will use the bag helps to make it easier to narrow your choices. Let's look at a few of the things that you need to think about and that you will want to learn when choosing your Chanel bags.
The Size of the Bag
How large of a bag will you need to have? The answer to this question will vary from person to person. It will depend on how and where they will be using the bag, of course. Yet, it's the most important question to answer at this point. If you choose a bag that's too small to hold everything you need, it's not going to see as much use as you might like. Medium tends to be the most popular choice, as it's a nice in-between that most people will find useful. However, there are plenty of other sizes to consider.
Learn About the Various Styles and Leather Options
Of course, you will also need to think about the different styles that are available with Chanel bags. There are many styles available, and new designs are created somewhat regularly. You will find a wide range of classic bags available in different sizes.
You can find single-flap and double-flap bags, the Chanel 2.55, along with seasonal bags. The seasonal bags are a fun choice, as they tend to have a unique look. Some of the other styles include the Chanel Boy Bag and the Chanel Gabrielle.
Additionally, there are many different types of leather available. These include caviar, lambskin, calfskin, aged calfskin, patent leather, goatskin, velvet, and even metallics. Different leather styles have various pros and cons, so learn a bit about those options to ensure you get leather that works well for you.
The Hardware and Color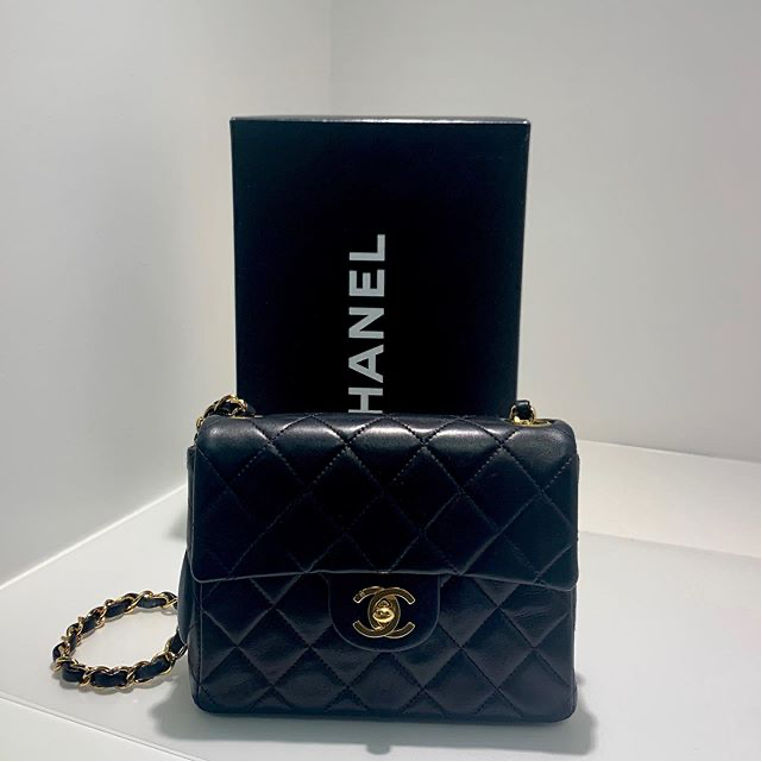 The chain length and the color of the chain and hardware need to be considered, too. The chain lengths vary depending on the size and style of the bag. You will need a longer chain if you want to have a crossbody bag. There are many colors available for the chains, but black tends to be the most popular choice. It's classic and it will match with just about everything. Hardware colors are typically silver, gold, or black.
You Don't Need to Buy Brand New Chanel Bags
Something to keep in mind is that you do not need to buy a brand-new Chanel bag. There are options online for authentic preowned Chanel bags that could be a much better solution for your bank account. They still look great and many appear almost new. However, you won't have to break the bank to rock the style you love.
If you have some old designer bags that you no longer want or need, you have a few options. Chanel bags tend to hold their value very well, and some could even increase in value if they are considered a collector's item. You might find that you have a bag that you would like to sell. This could be used to help fund a new bag purchase or to get some cash.
Buying as a Gift
If you are buying a Chanel bag for someone else as a gift, you still need to consider everything mentioned above. However, you will need to look at the purchase through the lens of the gift recipient. What size bag will work best for them? What style, color, and hardware would be a good choice for their style? The bags can be wonderful gifts, but make sure that you aren't buying with your aesthetic preferences in mind.
Find the Perfect Bag Today
It's time to find the perfect Chanel bag. If you are looking to save some money, consider Label Society, which offers a range of designer bags and accessories that could be a great fit.