Garden & Outdoor
The Market for Hedge Trimmers is Growing Thanks to Home Gardening

Trends
A beautiful garden brings a lot of joy to the owner, and while there is work involved in getting there, the end result is something to behold. Whether you have a small and simple garden or one that is more extensive with numerous features, you will certainly have your routine, and then there are the jobs that need doing in the seasons. Gardens are not just somewhere to spend time, they can be used for entertaining friends, and a well-kept garden also adds value to the home.
There are certain trends that gardeners go for, and they change across the years. You may have a flower garden or a vegetable garden or simply a space to relax in, but one thing is for sure, you will certainly have noticed the current trends for well-maintained hedges. The hedge goes in and out of fashion but right now is certainly in and for a good reason. Hedges not only provide privacy but can also be surprisingly useful as security.
Of course, a hedge needs maintenance, and that's why we're talking about the power tool of the moment – the hedge trimmer. Let's have a closer look at these interesting and surprisingly useful devices and why you may want to buy one.
About the Hedge Trimmer
Keeping your hedge in trim is a responsibility that you need to undertake not only for your own sake but to keep the neighbourhood tidy and neat. You don't want your hedge to be the unkempt one among all the other neatly trimmed efforts! That's why you've seen your neighbours with a hedge trimmer. They resemble small chainsaws and work in a similar fashion – usually a set of oscillating teeth along a metal bar, powered by an electric motor – but why is this a better method of trimming a hedge than the traditional pair of shears?
Well, for a start it takes a lot less time and effort! The hedge trimmer also has a longer reach so will make a cleaner job of it. If you want to know more about them, check this best cordless hedge trimmer review which looks at some of the models that are among the most popular, and covers all types and budgets. Why do we recommend cordlessly? Let's have a look at the alternatives.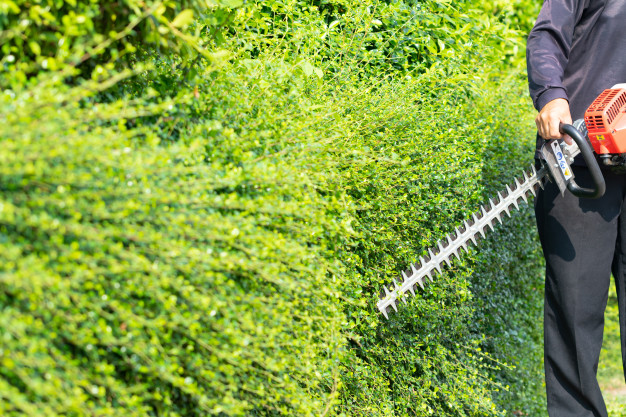 Why Cordless?
In recent years, the development of rechargeable battery packs has led to great advances in not only garden machinery, but power tools as a whole. Whereas your lawn mower and hedge trimmer would have needed a long extension cord to reach the farthest corners of your garden before, now you simply charge up the battery and get going. The only downsides are that your hedge trimmer will need recharging every now and again and that the battery itself can make the machine quite heavy.
However, it does mean you have a go-anywhere hedge trimmer that will keep your hedges in good shape, that is easy to use, and that will give you plenty of time on a full charge to get the job done. There are many different types, and brands as that review we mentioned confirm, and all budgets are quite ably covered in this area of power tools.
We do advise that you look for one that is as light as possible if you have a lot of hedges to cut, as handling one of these can be quite cumbersome if you need to be at it for a while. These are actually quite versatile tools as you can also use them to keep conifers trimmed, shrubs pruned and much more, so you will certainly get our money's worth from a cordless hedge trimmer, and with such a competitive market there is certain to be one within your budget.
Gardening is Good for You
Your hedge trimmer will make a lot of difference when it comes to keeping your garden looking neat and tidy, just as your lawnmower does in keeping the grass trimmed to the right level. Combined, the two will be a joy to step out into in the morning, and we all know how pleasant it is to spend time in a beautiful garden. However, there's more to gardening than meets the eye.
It has in fact, been proven by many different areas of research that gardening is good for mental health as it not only gets you out into the fresh air, it also instils a sense of self-pride. When you look out at your beautifully trimmed hedges, shrubs and bushes you can rightly think 'I did that' and you will realise a sense of excitement that you are capable of such a thing.
So, check out hedge trimmers now and see what suits your budget, and get those hedges into the shape they should be.