Property
What Are the Landlord Rules and Regulations and How to Comply

So, you're thinking of becoming a landlord but you don't know what the rules are for having a tenant live in your property. Don't worry, we've got you covered.
There are several reasons why you might want to rent out your property to a tenant. The only thing you need to know to get started are the landlord rules and regulations.
If you haven't bought somewhere to rent out yet, conveyancing can be done completely online, which is perfect during the pandemic. But, before you decide to jump right in, it's important you understand your legal obligations as a landlord.
In this post, we're going to break down the landlord rules and regulations for you, so you know exactly what you need to do before you start renting out your property. Take a look…
Tenancy Agreement, Deposit and Referees
The first thing you need to sort out if you want to comply with the landlord rules and regulations is a tenancy agreement.
One of the responsibilities of private landlords is to draw up a tenancy agreement and have it signed by you and your tenant. The terms should obviously be fair and comply with the law. So, to make sure you're on the right side of the law, the agreement should include:
Yours and the tenant's names
The price of rent and how it should be paid
Information on how and when the rent will be reviewed
The deposit amount and how you're going to protect it (more on this below)
Details of when the deposit might be partly or fully withheld (e.g. damage to the property)
The address of the property
The start and end date of the tenancy
Any landlord or tenant obligations
Details of any bills the tenant is responsible for paying
Whether the tenant can end the agreement early and how to go about it
Who's responsible for minor repairs, other than the ones the landlord is legally responsible for
Whether or not the tenant can have lodgers or sublet
If you have all these things in your tenancy agreement, you are following the landlord rules and regulations.
Tenant Deposits
To elaborate on tenant deposits, one of the landlord's responsibilities is to protect it. Since April 2007, all landlords in England and Wales are legally required to safeguard their tenant's deposit in one of the government's three tenancy deposit protection (TDP) schemes.
These schemes are:
MyDeposits
The Deposit Protection Service
The Tenancy Deposit Scheme
You can pick whichever scheme you want but you only have 30 days after receiving the tenant's deposit to tell them which scheme you'll be using to keep their money safe.
If you don't like the idea of taking a deposit, you don't have to, but it's advisable if you want to make sure tenants look after your property. They're much less likely to destroy or maim bits it if they have skin in the game.
It used to be that you could take whatever deposit you wanted from a tenant but, as of 1st June 2019, security deposits are limited to five week's rent and below. This has made it more difficult for landlords to raise deposits for people with pets, etc.
Tenant's Personal Data
It's not only the tenants deposit you have to protect to comply with landlord rules and regulations, it's their personal data as well.
Most of you will be familiar with the General Data Protection Regulations (GDPR) introduced across Europe in 2018 to give people more say over how their data is used. As a handler of your tenants data, it is the landlord's responsibility to handle it in an appropriate and lawful manner under GDPR regulations.
Tenant Referencing, Referees & Insurance
As a landlord, it's a good idea to do some background checks on your tenant and ask for copies of bank statements to prove they can afford rent. Ask them for references from previous landlords, their employer, and ensure they are genuine.
What's more, although it's not a legal requirement, taking out rent guarantee insurance means you always get your money even if the tenants can't pay.
Repairs and Maintenance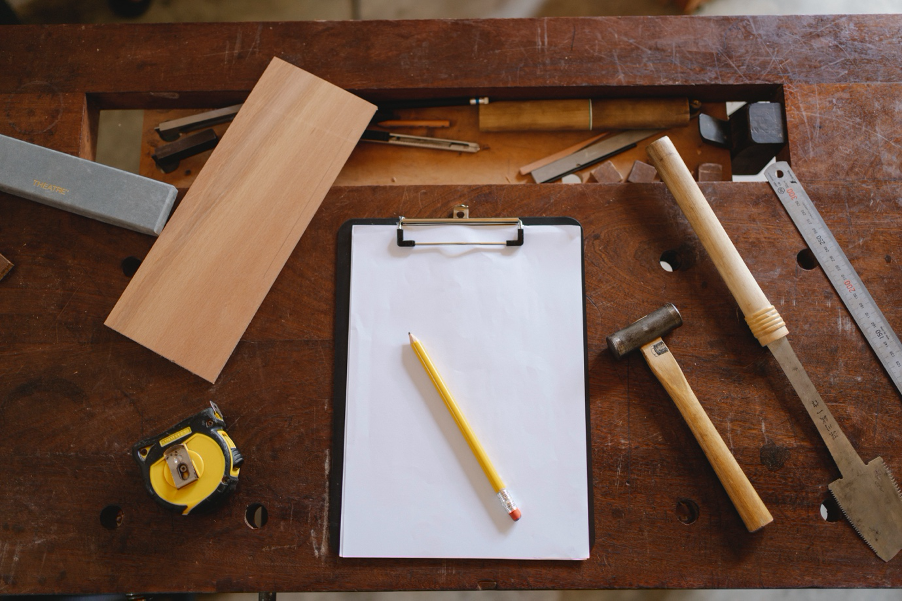 As we said in the last section, you can stipulate in your agreement which repairs you expect the client to make, but there are some that you're legally required to make. According to the landlord rules and regulations you have to fix:
Gas works and gas appliances
Electrical circuits and wiring
Hot water and heating
Ventilation and chimneys
Drains, guttering and any external pipework
Structure and exterior such as walls, the roof, stairs and bannisters, external doors and windows.
You only have to fix washing machines and other such goods if you supply them yourself and stipulated that you'd repair them in the tenancy agreement.
You also have to make sure the property is fit to live in and won't cause any adverse health issues in the tenants, or they could take you to court. It's a landlord's responsibility to deal with:
Damp and mould: you have to fix the cause of the damp, such as leaking pipes or loose guttering.
Rats, mice and pests: you have to prevent any rats or insects from entering the property and, once they're in, you need to act especially if it makes the home unliveable.
Anything your tenant owns is up to them to repair. Also, minor issues such as replacing the batteries in a smoke alarm, or a light bulb, falls to them.
Health and Safety
The final thing you need to make sure you have in order to meet the landlord rules and regulations, is health and safety. This includes:
Gas Safety
The Gas Safety (Installation and Use) Regulations 1994 makes it a legal requirement for landlords to check the safety of the gas supply and all gas appliances on the property.
They have to be fitted, repaired and checked once a year by a Gas Safe registered engineer. This includes gas cookers, gas fires, gas boilers, gas water heaters and gas pipework.
Electrical Appliances and Installation
The very similar Electrical Equipment (Safety) Regulations 1994 require you to make sure all your electrical appliances, wiring and plug sockets in your property are safe.
Before your tenants move in, you need to get a qualified electrician to look at all this stuff and schedule regular safety checks. All appliances that the electrician has checked should have a portable appliance test (PAT) sticker in the plug with the date it was checked and the next scheduled inspection date.
Fire Safety
The final health and safety measure you need to have in place before you can put the last tick on your landlord checklist is fire safety. These safety measures are taken very seriously and, if you fail to follow them, you could face a huge fine and even be sent to prison.
Under the furniture and furnishings regulations 1988 you have to make sure all furniture in your property is fire resistant. You also have to make sure smoke alarms are installed on each floor, and have a carbon monoxide detector if a room is heated by solid fuel.
Is That Everything?
Our list might seem long, but that's everything you need to know to follow the landlord rules and regulations to rent out your property.
Draw up a decent tenancy agreement, look after your tenant's deposit and data, make sure you do a background check on your tenant so you know who you're dealing with, be aware of what you're required to repair, and follow health and safety regulations.
There are probably a few things that aren't mentioned on this list that you might need to take into consideration, but you'll come across them as you go. This list is more than enough to get the ball rolling and you'll be a fully-fledged landlord in no time.
Thank you for reading this post, and good luck renting out your property.