How Can You Write a Creative Essay Like a Pro?
Writing an essay is both fun and challenging, but you can write an excellent paper in no time with the right guidance. Creative essays are no exception. They require creativity, planning, and time management. Moreover, it would be best if you had a clear idea of what the essay is about. Many students often find it hard to choose a topic for this type of essay. However, if you know how to do that, then writing a fantastic creative essay will be a piece of cake for you.
If you struggle to write your creative essay, you can seek help from online websites. You will find several websites offering essay writing help, so you have to check them out and see which one meets your requirements. Online custom essay help websites offer several services, including editing and proofreading. You can hire their editors to revise your existing essays to make them excellent. However, this doesn't mean that you should send them all your papers as they are. Ensure the content is well-researched and properly referenced throughout before getting it edited or proofread.
If you still can't get started because you don't know how to choose the right topic for your paper, this article will guide you through the process step by step. We will provide some great tips on choosing the right topics for your creative essay.
How to Come up with a Great Topic
When choosing a topic for your creative essay, pick something you know well or have experience in. In this way, you can add details and examples to make your paper interesting. If possible, choose a topic that you are passionate about to make it more enjoyable. You can focus on something you like doing or an interesting experience in your life. Alternatively, you can take inspiration from the news or any literature source if you don't know what to write about.
You should always remember one thing before starting writing the essay – your topic should always relate to the question you are asked. Your creative writing essay should conform to this format, or it will be considered a non-literary essay. Therefore, your topic must impact the development of the story and reflect its general idea.
What Makes It Proper Creative Writing?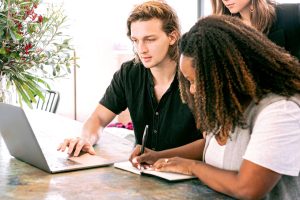 A creative essay is not just a story. It should have a general idea and a particular focus on developing an argument. Although it's allowed to share interesting experiences from your life, you also need to express your opinions about this topic. A creative essay doesn't sound like a story that cannot be backed up by evidence or research data. You can use some primary resources in your essay, but it's unnecessary to do so.
Of course, you will have to consider the length of your paper. Generally speaking, a good creative essay should be 800 and 1000 words. If your topic is interesting enough, then it can become more detailed to develop an argument or debate about the topic in question. Don't forget that custom essay writing can help you develop a great paper no matter which topic you choose. The paper writing services writer should deliver interesting ideas and make your paper stand out from the crowd.
How to Write A Creative Essay
Now, we will give you some tips on planning and writing your o tools to develop your ideas.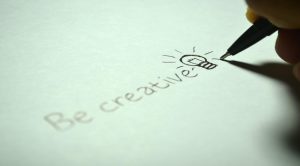 Come Up With a Topic
It is quite obvious that you have to choose a topic first. However, it's not an easy thing to do. The easiest way to develop a killer topic for your creative essay is by brainstorming. You can use sticky notes or mind mapping software for this task. We recommend using either one of these two options.
Read & Research
After choosing the topic you are interested in, it's time to find some credible sources for your paper. Look for secondary sources online (e.g., books and magazines), check academic databases, search for blogs related to the topic, etc. Be sure to use credible sources only. Don't plagiarize. Ensure the source gives enough information about your topic to become useful for your paper.
Once you have collected all necessary sources, please read them carefully and summarize the most important points that are relevant to your story. Use these points as support for your writing.
Plan Your Story
Start planning your story by considering the topic you have chosen. Are there any examples that could be relevant to developing an idea in your paper? Imagine how these examples will look like when written down. What kind of details do you need? What points should you make to support your argument or debate? Visualize how you want it to be and start writing down some notes. This way, you can easily write your story and bring it to life. Don't be afraid to share it with the world; there is nothing more valuable than constructive criticism (and praise) for improving your writing skills!
Organize Your Paper
Once you have finished planning your story, you should organize the paper itself. In other words, you have to start writing an outline. In this way, you will ensure that all the important points are included in the paper. Moreover, you can easily tell if your story is missing something or needs revisions to make it more suitable for a creative essay.
Create a Thesis Statement
Your next goal is to create a thesis statement. It should represent your main idea and reflect the purpose of your story. If you feel like it's impossible to do this, consider hiring expert help.
Write Your Paper
After you have finished planning and organizing, you should start writing your essay. However, before that, make sure to develop a topic sentence. You can use it to begin your paper. Also, you can use it as a thesis statement. Remember you can always hire a paper writing expert to help with these details.
Proofread and Edit
After you have written your essay, it's time to proofread and edit it. This task is extremely important for coming up with a good creative story that neither has grammar mistakes nor makes any spelling errors.
Conclusion
Writing a creative essay is not easy, but it's not impossible either. However, it's a good chance for you to improve your writing skills. Once you figure out what to write about and organize your thoughts, you will create a unique piece of writing worth reading.