NEAR Protocol and Huobi Token Price Move Against Bearish Trend – New Cryptocurrency HUH Token 2000% Returns Are Still Rising
NEAR Protocol and Huobi have both shared exciting news or have news tied to them in the last day or so. This has led to an upwards trend in their respective token's prices on the cryptocurrency market. Despite the vast bearish trends that are occurring, NEAR Protocol, Huobi Token and their investors are excited to watch their value increase as more people become involved with their individual projects.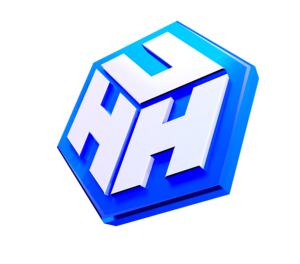 HUH Token is a new token that has continuously surpassed expectations. HUH Token was launched on the 6th of December and has already given buyers a lot to discuss. Releasing a token during a bearish trend would suggest that the token would struggle, but HUH Token appears to be joining NEAR Protocol and Huobi Token in ignoring this trend.
NEAR Protocol benefitted from a MoonPay announcement. MoonPay have allowed users to purchase NEAR tokens worldwide. This has given people who were previously unable to buy the token access to the NEAR Protocol project. There is a clear correlation between the time of the announcement made by MoonPay, and the sudden increase in the trading volume of NEAR.
NEAR Protocol was worth around the $6 mark in the past seven days and has since started hovering around the $10 price tag.
Huobi had its own announcement that resulted in a positive trend for its Huobi Token. Huobi is one of the larger exchanges in existence, so its success is already related to the use of its exchange. However, after announcing that Singapore would be the new regional headquarters for Huobi due to cryptocurrencies being restricted in China, Huobi Token has seen dramatic uptake since the announcement.
The lowest price Huobi Token saw in the last seven days was just below $7.50. Fast forward to the end of the week and the token is now in a similar position to NEAR Protocol, crossing over the $10 threshold.
HUH Token is new to the market and is available on PancakeSwap. The cryptocurrency has also announced that it will be available on many different exchanges soon and multi-chain. This will give more access to an already thriving token. HUH Token has seen an incredible return of over 2000% in 3 days from launch. The token has not shown any signs of slowing down and has already surpassed its previous high price after a small did. Starting at an approximate price of $0.000006, the token is currently worth $0.0001392.
According to HUH Token's roadmap, the journey has only just begun. Buyers considering the token may be swayed by these milestones. HUH Token has already demonstrated rapid growth whilst not being listed on prominent websites like CoinMarketCap and CoinGecko. As shown by NEAR Protocol and Huobi Token, as the availability of a token becomes higher, the token often appreciates. To contextualise the results, a $1000 purchase in HUH Token at launch would have returned you over $20,000 in just three days.
If cryptocurrencies such as HUH Token, NEAR Protocol and Huobi Token are increasing in value despite the market around them, their price could increase at an even quicker rate if a bullish trend returns to the crypto scene. For now, these tokens seem to be backed by projects that will produce excellent returns. In the case of HUH Token, its popularity is only set to grow, joining HUH before it is listed on several exchanges could result in sizeable returns.
Find Out More About HUH Token:
Website: https://huh.social
PancakeSwap: https://pancakeswap.finance
Twitter: https://twitter.com/HuhToken
Instagram: https://www.instagram.com/huhToken/