cryptocurrency
Ethereum's Success to be replicated by HUH Token – 2000% Launch with an ongoing Moonshot

Have you passed up Ethereum? One of the best cryptocurrenies to buy and hold right now might be the HUH Token, as it has increased by over 2000% since it's launch Monday.
Ethereum has climbed nearly 1,000,000% from one of it's lower points in October 2015. When Ethereum went online in 2015, it became the world's first cryptocurrency powered by a programmable blockchain. As a result, the platform is more than simply a decentralised payment mechanism. Developers may write code and build self-executing computer programmes known as smart contracts since Ethereum is programmable.
These blockchain smart contracts are at the core of decentralised applications, often known as dApps. This is critical because cryptography protects all crypto transactions and decentralised finance (DeFi) products, which means that a network of decentralised miners, or validators, verify transactions, removing the need for centralised administration. This allows bitcoin lending, borrowing, and earning to take place without the intervention of banks or middlemen. By eliminating intermediaries, DeFi applications improve accessibility and cut financial service costs.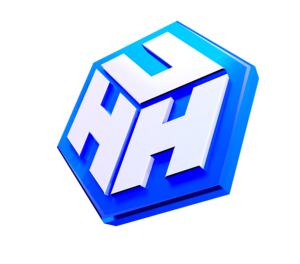 With $164 billion invested in blockchain-based technology, Ethereum is by far one of the most popular cryptocurrency ecosystems today. To that end, it seems to be a sound long-term investment, but given Ethereum's present market value of $491 billion, it is expected to bring less early growth in terms of investment than other cryptocurrencies.
The newly launched HUH Token, for example, has a market valuation of $350 million and is growing rapidly. Here are a couple of the reasons why this cryptocurrency might help you make more money in the long run. HUH already has a market capitalisation of over $120,000,000, with over 6500 holders and a trading volume of $2.72 million in the last 24 hours. Anyone who invested in this currency at it's launch would now have more than 20X their initial input.
This positive trend shows no signs of abating any time soon.
It seems to be doing so well as a result of its one-of-a-kind smart contract referral system. It works by providing a code from their website for HUH Token holders that, when used for the first time by another new holder, distributes 10% of the initial purchase to the code giver. This ten percent is given in BNB; however, it seems that it may also be claimed in a number of other cryptocurrencies.
The HUH Token seeks to develop a strong community centred on social influencers and buzz while also giving value; their whitepaper contains plans for a social media network that would monetise the analysis of sentiment. Their focus seems to be on building hype and capitalising on social influence.
This is seen by their efforts to seek the recognition of Elon Musk. In the FAQ section of the white paper, they claim to be donating 20% of the entire supply, a total of 177,600,000,000 tokens, which, if we apply the price as of creating this article, $0.0001434 per token, would represent a $25.5 million-dollar donation.
The supply is designated only for his charitable endeavours; nevertheless, if the Techno King chooses to respond to this, the token will go even more viral than it is already, a true Shiba Inu moment.
There have been some accusations of foul play, but this Token has been audited by Certik and two other audit companies, Solidity Finance and Shellboxes. Not only this, their liquidity has also been locked in the smart chain for at least two years, which can be seen through this link.
Always do your own research before investing, and never invest money that you cannot afford to replenish. This article is not intended to be financial advice.
More information about HUH Token may be obtained on their social media accounts here:
Website: https://huh.social
PancakeSwap: https://pancakeswap.finance
Twitter: https://twitter.com/HuhToken
Instagram: https://www.instagram.com/huhToken/