cryptocurrency
V-Chain Announce New Stable Coin, HUH Token's $60k Competition And Whale Buys $1.2 Billion Floki

Cryptocurrency has become vastly known in a matter of years and is slowly but surely becoming one of the most used, spoken about, and harnessed resources on the planet… so it's no wonder that the likes of V-Chain, HUH Token, and Floki Inu are seeing exponential growth and popularity.
It appears that as more and more people harness the power of blockchain technology and cryptocurrency that it's transforming the way the world works and how money and finance as a whole is perceived.
Tradition seems to be adopting the new, and it could be time to take a look at other financial possibilities that exceed the realms of comfort.
Could the future be crypto, and if so what could that mean for traditional forms of finance and paper money?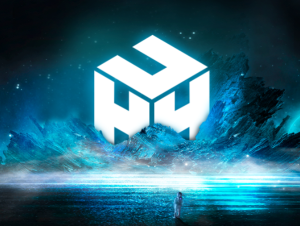 V-Chain's Stable Coin
V-Chain Foundation has made holders and fans aware that they will be releasing a stable coin, and with it the internet wild!
It appears that the cryptocurrency has released little to no information on such a coin, but have proudly announced that the coin will be coming in the near future… almost, some experts speculate, just in time to reinvigorate V-Chain and its holders after the cryptocurrency saw a recent slump.
Such a feat was also demonstrated by the LUNA cryptocurrency and it seems that V-Chains soon-to-be-released stable coin has created waves in the cryptocurrency market.
HUH, The $60k Competition
HUH Token launched last month and in celebration, or so it seems, the world's first utimeme is adding more incentive to become a HUH Token holder, and as the competition began on the 5th of January it was clear that current holders were buzzed by the response that HUH Token experienced.
As the winners are being mulled over, it's prudent to note that HUH Token launched on UniSwap today (6th of Jan) and with it cast the utimeme into the stratosphere ahead of their influencer launch that is set to see hundreds of influencers jumping on the HUH Token multichain.
If you're looking to get behind a project with cause, HUH Token could be the cryptocurrency for you.
Whale Buys Dog-Coin Floki Inu
Floki Inu, amongst others like Dogecoin and Shiba Inu, has seen a sensational influx of Whale investors recently and whether this is down to Elon Musk's late December 2021 announcement about Dogecoin being used to purchase some Tesla merchandise is yet to be seen.
However, it appears that it could be possible that the announcement caused a ripple effect through the dog-faced cryptocurrency world, and for that reason one Floki whale invested a whopping $1.2 billion!
This could be the time to get involved with cryptocurrency, given that more and more people are getting into cryptocurrency in 2022… though remember, it's always best to conduct your research before buying.
You could begin by visiting the links below that will show you what HUH Token have to offer for potential holders and you can also Google the cryptocurrencies you'd like to know more about.
Website: https://huh.social
HUH Official Swap: https://swap.huh.social/
Telegram: https://t.me/HUHTOKEN
Twitter: https://twitter.com/HuhToken
Instagram: https://www.instagram.com/huhToken/