The cryptocurrency market has taken a tumble in recent weeks. Top cryptos such as Bitcoin (BTC), Ethereum (ETH) and Binance Coin (BNB) have fallen over 40% since December. However, volatility in the cryptocurrency market is normal and investing in cryptos is not for the timid. In fact, this might present the perfect opportunity to buy top coins like BNB at a discount.
Binance Coin (BNB) is the Binance exchange's utility token and it is used to cover transaction fees on the Binance Smart Chain, an ecosystem with a huge number of active projects. Seesaw Protocol (SSW) is one of those projects, but the unique thing about SSW is that it is also a multi-bridge, linking Binance's Smart Chain with Ethereum and Polygon, three of the biggest blockchains in the world. For these reasons, Binance Coin and Seesaw Protocol offer incredible value and room for exponential growth and are my top picks for February. Let's take a look under the hood.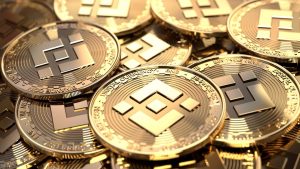 Binance Coin (BNB)
Binance coin had a stellar 2021, as it climbed from the ninth-ranked cryptocurrency in the world to third in terms of market capitalisation by year-end. In total, BNB increased by more than 1,250% in 2021.
As previously mentioned, BNB has dropped over 40% since its peak, but all major cryptocurrencies have done so, largely due to the Federal Reserve implementing a number of policies aimed at mitigating COVID's economic impact. These included a variety of different types of economic stimulus and interest rate reductions.
According to CoinMarketCap, the total value of cryptocurrency investments has decreased from nearly $3 trillion in November to under $1.8 trillion at the time of writing.
However, the cryptocurrency may be gearing up for a bounce within the next few months as more investors begin to find value at lower prices. JP Morgan has released a report detailing how they believe that Bitcoin will reach over $100,000 within five years. There is no doubt that cryptocurrencies will be the method of transacting value in the future as they provide a much more open and reliable way to do so than traditional financial systems. Although, the way in which cryptos will be adopted is yet to be seen.
If Binance Coin (BNB) were to revisit its all-time high, this would mean an increase of over 90% in value. With its huge exchange platform that is continuously being rolled out around the world and on the forefront of integrating cryptocurrencies into mainstream financial markets, Binance and it's coin should be in any cryptocurrency portfolio.
Seesaw Protocol (SSW)
Seesaw Protocol (SSW) is unique as the concept of interoperability underpins this cryptocurrency. Transactions take place on a single blockchain in the cryptocurrency world – and tokens cannot be transferred between different blockchains. This problem is resolved by Seesaw Protocol.
Bridges are used to connect parachains and related components known as parathreads to other blockchains.
Seesaw Protocol (SSW) is the logical evolution of cryptocurrencies, as it provides a multi-bridge DeFi and NFT marketplace. Seesaw Protocol will act as a true cross-chain connector, connecting Binance's Smart Chain, Polygon, and Ethereum.
According to its creators, SSW's platform enables users to conduct cross-chain swaps using multiple solutions at the best possible rates.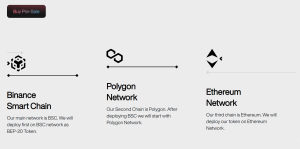 Seesaw Protocol recently launched its presale, offering investors an excellent opportunity to purchase prior to the possibility of explosive growth. As demonstrated repeatedly by Solana, Avalanche, and Polkadot, investing early in cryptocurrencies like this can result in massive rewards. Solana exploded by over 11,000% last year.
As with Solana and Avalanche, Seesaw Protocol may outperform Bitcoin in terms of return on investment in 2022.
Presale: https://presale.seesawprotocol.io/register
Website: https://seesawprotocol.io/
Telegram: https://t.me/SEESAWPROTOCOL
Twitter: https://twitter.com/SEESAWPROTOCOL
Instagram: https://www.instagram.com/seesaw.protocol