Alex Pissios On the Future of Cinespace Chicago and His Next Big Move
Few people considered Chicago a big contributor to the film industry before Alex Pissios launched Cinespace in 2010. A dozen years later, Chicago vies with Hollywood and New York City for the number of films and TV shows produced there each year — and Alex Pissios was instrumental in Chicago's emergence as an industry titan. Alex Pissios decided to sell the 52-stage theater to private equity firm TPG Real Estate in November 2021, and is also transitioning away from his role of CEO.
People who have admired and benefited from his work are naturally curious to see what the future holds. Will Chicago still be a major player in the film industry? Will Alex Pissios continue to spend most of his time operating his philanthropic organizations? If the past is any indication, the answer to both questions is yes. He points out that he's kept Chicago in mind throughout his decision-making. He says, "When we sold it, it was part of the deal; they wanted the CineCares program," which is the charity arm of Cinespace. "So that I'm most proud of, and also the partnership with DePaul University." Cinespace has furnished the school with a 32,000-square-foot production facility.
Alex Pissios Feels Confident About the Future of Cinespace
Cinespace Chicago is an outgrowth of Cinespace Toronto, founded by Nikolaos Mirkopoulos, Pissios' uncle. Mirkopoulos tapped his nephew to expand the film production company in the United States in the late 2000s. Alex Pissios lost his job in real estate due to the market crash and was open to the opportunity. He became the company's top executive in 2013 after his uncle died.
While operating Cinespace Chicago, Alex Pissios created programs that provided education and employment opportunities for underserved communities in Chicago. Born and raised in the Windy City, he's always cared about making it better. He started an annual Christmas party in the North Lawndale neighborhood in 2014 for 500 local children and their families. This was one of his first charitable endeavors as company CEO.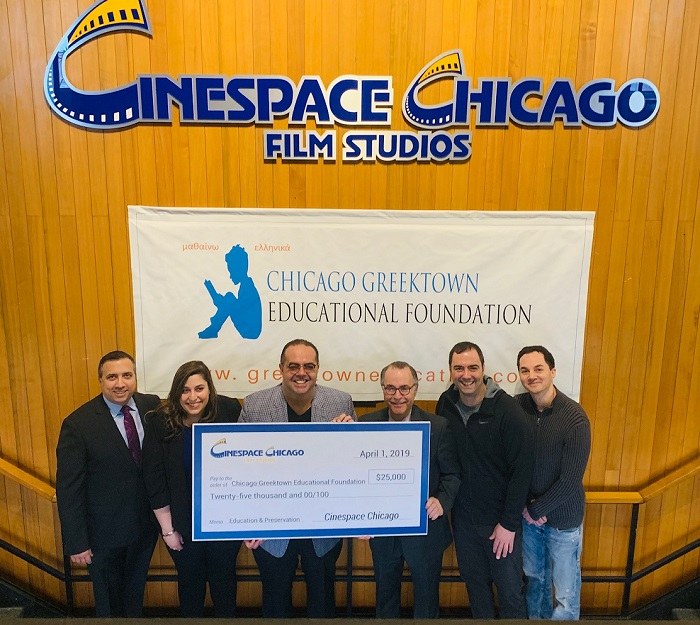 Pissios' Passion for Education
One of Pissios' deepest passions while CEO of Cinespace was to provide education and job training within the film industry. He was so successful in this endeavor that CineCares created 7,500 new jobs. Chicago's then-Mayor Rahm Emanuel announced the job creation and his appreciation for Cinespace at a news conference on Sept. 1, 2015.
Alex Pissios feels confident he's chosen a successor that will live out the company's values. Here's what he had to say at the time of the sale last fall:
"Community has always been core to who we are at Cinespace," he explained. "I am deeply proud of the employment and education opportunities we've created. Our buyer's investment will expand these efforts and provide more jobs for Illinois. This is one of the many reasons why we feel they are the right fit to take on the business."
Illinois Tax Credits Helped Put Chicago on the Map for Film Production
Alex Pissios knew competing with cities already established as film production giants would not be easy. Illinois being in the midwestern United States also proved challenging, as actors tend to gravitate toward coastal states. He credits the Illinois legislature for passing the Film Production Tax Credit Act in 2008, which allowed Cinespace to be much more competitive.
Film producers can receive a tax credit for qualified production spending under the act. They may claim up to 30% of eligible expenses. A labor credit of up to 30% for worker salaries up to $100,000 is also available. Film producers can receive up to a 15% credit on salaries paid to workers earning at least $1,000. The workers must live in economically disadvantaged areas with an unemployment rate of 150% of the state median. "These [workers] go out to eat every night. They go shopping, they use the taxis, they stay in the hotels, they rent the Chase bank lobby to shoot a scene in, and they pay a lot of money for it," Pissios says. "So they knew, 'Man, we got to get this film industry back. It's going to be the one that'll kick-start everything.' And you know what? It did. It's exactly what happened. It really started kicking it all back."
Support from the Illinois government was instrumental in helping Alex Pissios provide job training opportunities to lower-income communities. However, states like California that have long led the way in film production quickly noticed they were losing ground. Film industry leaders are putting pressure on state legislatures to create generous tax break benefits like Illinois. Even so, Alex Pissios was able to withstand the pressure to keep the film industry in Chicago growing.
Alex Pissios on the Challenges of the Booming Film Industry in Chicago
Cinespace was the largest film studio in North America at the time of Pissios' departure in the fall of 2021. His investment in Cinespace transformed the city and provided it with millions of dollars in tax revenue. At the same time, he understands residents of Chicago's West Side have legitimate concerns that new owners must address.
People who live near Cinespace should receive ample notice when the studio needs to close blocks for filming. Local residents have claimed they sometimes received little warning and struggled to find legal places to park. Some have received parking tickets because of it. Annual festivals operated by other entertainment companies have also created logistics challenges for West Side residents. Pissios would like to see better communication between production staff and city planners to alleviate this problem. At the same time, says Pissios, "We were turning away business. There wasn't enough space for [the production companies]. It was crazy."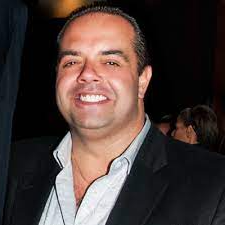 Alex Pissios hired Sheila Brown several years ago to be the executive director of CineCares. Brown soon created the Mirkopoulos Inclusion Program, named after Pissios' uncle, the founder of Cinespace Toronto. The program allowed people living in poor communities with no film production experience to receive paid training. They were specifically trained to produce network television shows. Her trainees have gone on to produce shows such as:
—  Batwoman
— Chicago Fire
— Chicago Med
— Empire
— Lovecraft Country
— Michael B. Jordan's 61st Street
— Power Book IV: The Force
— The Chi
No matter what the future holds, Alex Pissios says he'll never forget his Uncle Nick giving him a fresh start. And with the recent sale of Cinespace, he's hoping to pay that goodwill forward. "When they came in with the stupid [huge] offer, we sat down as a family and said, 'Look, this is a chance of a lifetime,'" he says. "Sooner or later, there's going to be too many stages [available to the industry]. So we figured let's grab this opportunity and then we can do some good stuff for society."