Press Releases
Yorkshire Web Design Firm Develops New Streamlined Website for Health Care First Partnership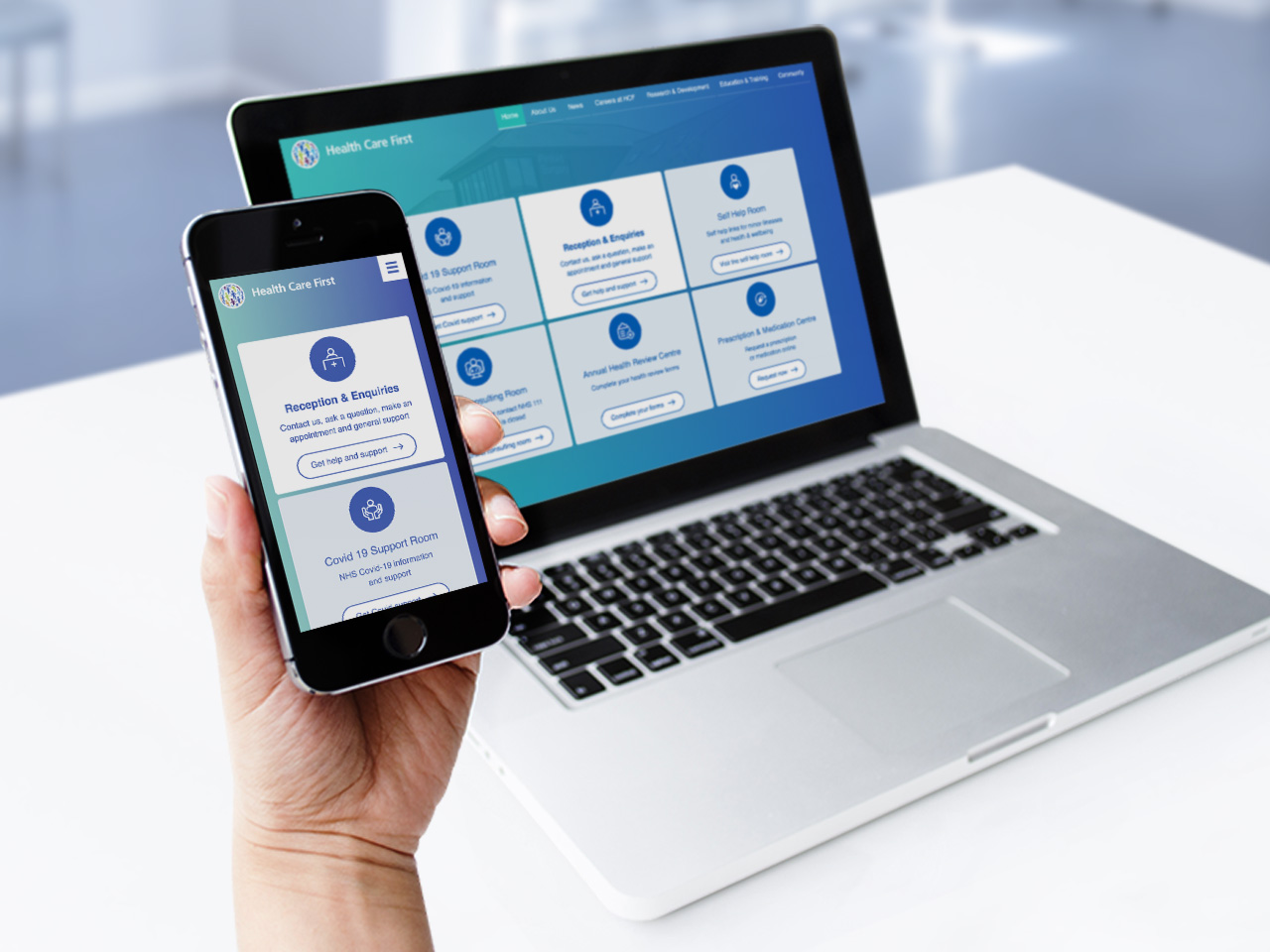 Nicholson Digital were recently approached by Health Care First Partnership who wanted a better online presence with a new website that would be more accessible and easier to use for their patients. Moreover, they needed it to be custom designed so that it looked unique – making it stand out from other GP websites that often use the same templates.
Craig, owner of Nicholson Digital, stated: "I've looked at many GP surgery websites and most are cluttered, difficult to navigate, extremely slow and have poor accessibility."
Health Care First Partnership
run 8 GP surgeries throughout West Yorkshire and they required a website and digital platform to make everything more efficient for their patients and staff.
Working closely with Health Care First, Nicholson Digital were able to deliver a better website to fit the needs of Health Care First and their patients – and here's what was achieved:
Custom design
Accessibility
Simple navigation
Clear and helpful
Integrates with patient services
Simple and secure contact options
Easy to update
Newsletter section
Works well on all devices from smartphones to tablets and PCs
Increase in website visitors
"We are absolutely delighted with our new fully functioning digital website. The feedback from patients has been very good and we have seen a huge increase in online activity which is really important to us at Health Care First as part of our drive to make access to our services more convenient to our 32K patients." said Matthew Anderson, Head of Operations at Health Care First Partnership.
Nicholson Digital are Yorkshire based web designers and have just celebrated 10 years in business. They are now looking forward to developing more websites for GP surgeries which are up-to-date, streamlined and easy to use.
For any other GP surgeries in the UK wanting a bespoke solution instead of a one size fits all website, Nicholson Digital are offering a free consultation to discuss the options.
They can be contacted on 01423 202183 or hello@nicholsonnigital.co.uk