Press Releases
Chess Universe App – The New Chess Experience, Now Available for iOS and Android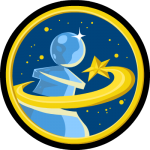 Are you ready to take a dive into a completely new world of chess?
Chess Universe is not just an ordinary chess game. It's built by gaming experts and chess grandmasters with the idea of presenting the best of both worlds in a unique, gamified chess adventure. It boasts a design and User Experience for the modern generation, while remaining true to the essence of chess.
The days when chess was perceived as a hard and boring game are numbered, because Chess Universe is all about FUN!
Everyone can progress and thrive in Chess Universe. If you are a newbie or an experienced player, if you want to play online or offline, against real live players or against a computer and want to have tons of fun, you have come to the right place. Oh, you just want to solve chess puzzles? Visit the Chess Academy and raid the Checkmate Maze Fischer's Kingdom, Sacrifice pit…
Earn your own collection of avatars and use your favorite avatars in live games.
Have fun communicating with your opponents during the games with animated emoticons and cannons. And take your "pets" with you to the games! After all, everyone needs the support of loved ones!
This new mobile chess game will definitely make a chess player out of you. If you've ever wanted to try chess, now is the time.
The game is free and available for both stores iOS and Android!
Check out us on Social Media!