Choosing a good faucet for your dream home
Looking for a good faucet with a good bibcock 
Plumbing is an essential part of any construction; whether it is commercial or residential all places need basic supplies such as water and gas. The need is such that no compromise in terms of quality can be made. The faucets which we use in everyday life, which is a part of every home or office or a company needs to have a good quality bibcock to keep you away from getting repairs hassles on and off.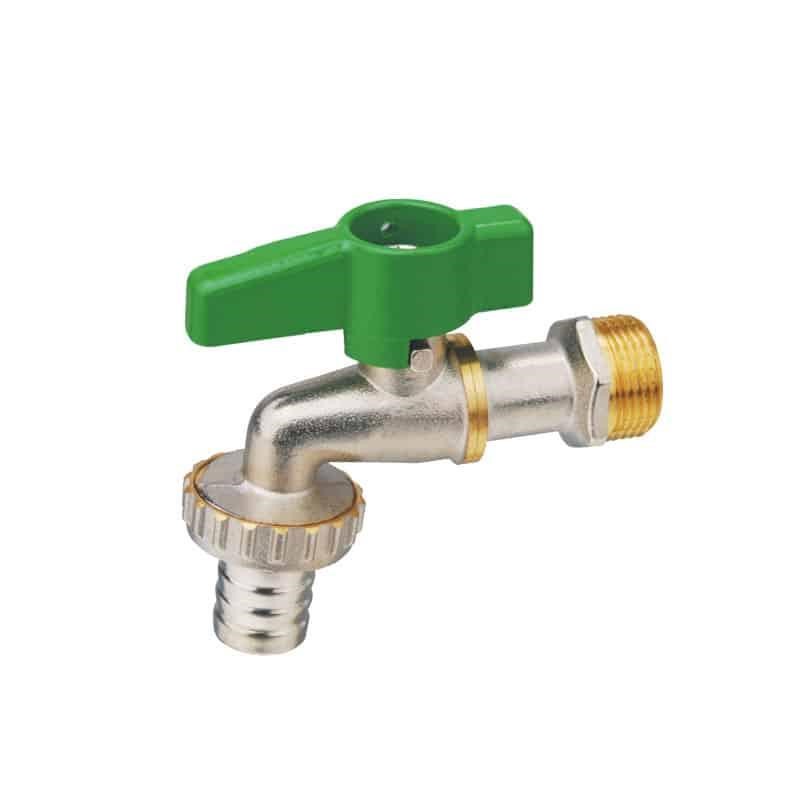 For those who are new to this term "Bibcock" valve, should know that it is generally wall mounted nozzle attached to a water tap with a bent nozzle.  Its basic function is to allow flow of water or stop the flow completely. As the tap water is used extensively for cooking, washing, drinking, toilet flushing and bathrooms, it is needless to say that they are frequently used therefore, choosing a good brass bibcock faucet would be ideal as it has a good long life. Hongda Brass Bibcock is a good choice as here the products are made and examined by industry professionals with vast experience. More over the products are ACS and CE certified for greater quality authentication. Yuhuan Hongda Sanitary ware Co. Ltd. is an old company with a keen eye of maintaining quality and delivery of best of Valves, ball valves and bibcock.  There are three types of bibcock available based on the structure, they can be one-way, two-way and long body. They have two basic functionalities such as compressor/ washer type and slide type. 
Hongda produces Washing machine and garden bibcocks. These bibcocks are available in different plating depending on the desired end use, such as chrome plated, zinc plated or nickel plated surfaces, and this plating prevents erosion and at the same time increases the longevity of the tool. The bibcock made in Hongda features a double seal system that will let the fluid and gasses flow in either direction. They are also available in a range of different designs and handles. You can choose among lockable handle, steel handle or aluminum handle. The bibcock sizes are from ½" to 1". The company is open for making OEM bib taps for potential buyers. 
Hongda Brass Bibcock – HD- 6703 Brass Bibcock
This bibcock is ideal for potable water, piping water system or for house garden. This particular model is available in ½" and ¾" and comes with a sandblasted valve body and brass handle. The working temperature would be 0 degree Celsius to 80 degree Celsius. It can handle a pressure of PN16.
Hongda Brass Bibcock – HD- 6704, Brass water bibcock
Again this model is an alternative to use for drinking water, piping water system and for outdoor gardens. It is available in ½" * ¾", ¾" *1" sizes to suit your plumbing requirements. The brass body is nickel plated and has an aluminum handle. This model has pressure withstanding capacity measured at PN16 and a working temperature of 0 degree Celsius. 
Brass Bibcock – HD – 6602, Brass Two Way bibcock 
This is a model with dual benefits as the name itself suggests that it has the flexibility of connecting two faucets or one being a connection point for wash basins. This model with two-way bibcock is available in ½" and ¾" sizes. Has a thread of BSPP, BSPT or NPT. Handle can be in steel or aluminum. The full body surface is Chrome plated. It can withstand a working temperature of -20 to 120 degree Celsius. 
Brass Water bibcock PN16
This model of bibcock is suitable for drinking water, piping water system and can be used in house gardens. Depending on the end uses there are two sizes available to choose from, i.e. ½" * ¾", ¾" * 1". Both the sizes in this model come with full nickel plated brass. There is a lever handle made in steel.  Temperature tolerance is from 0 degree Celsius to 80 degree Celsius and as the name suggests it can withstand a working pressure of PN16.
Hongda Brass Bibcock – ½ Brass Water Bibcock
 This is another option which can be used for piping water systems or in outdoor home gardens. This model is good for drinking water as well. It comes in two standard sizes, namely, ½"x ¾" and 3/4*" x 1". It has a lever handle in steel and can handle a working pressure of PN16. It can be used in as low as 0 degree Celsius and as high as 80 degree Celsius. Like all the models this one is also CE and ACS certified. 
The company proudly exports the entire range of products under the broad category of brass valves, Brass fittings and brass bibcock to Europe, America, South- East Asia and many other countries over these 26 years of its existence in China.