Advertising
Young Entrepreneur Overcomes Mental Health Disability and Achieves Investment and Award from Sir Stelios, Founder of EasyJet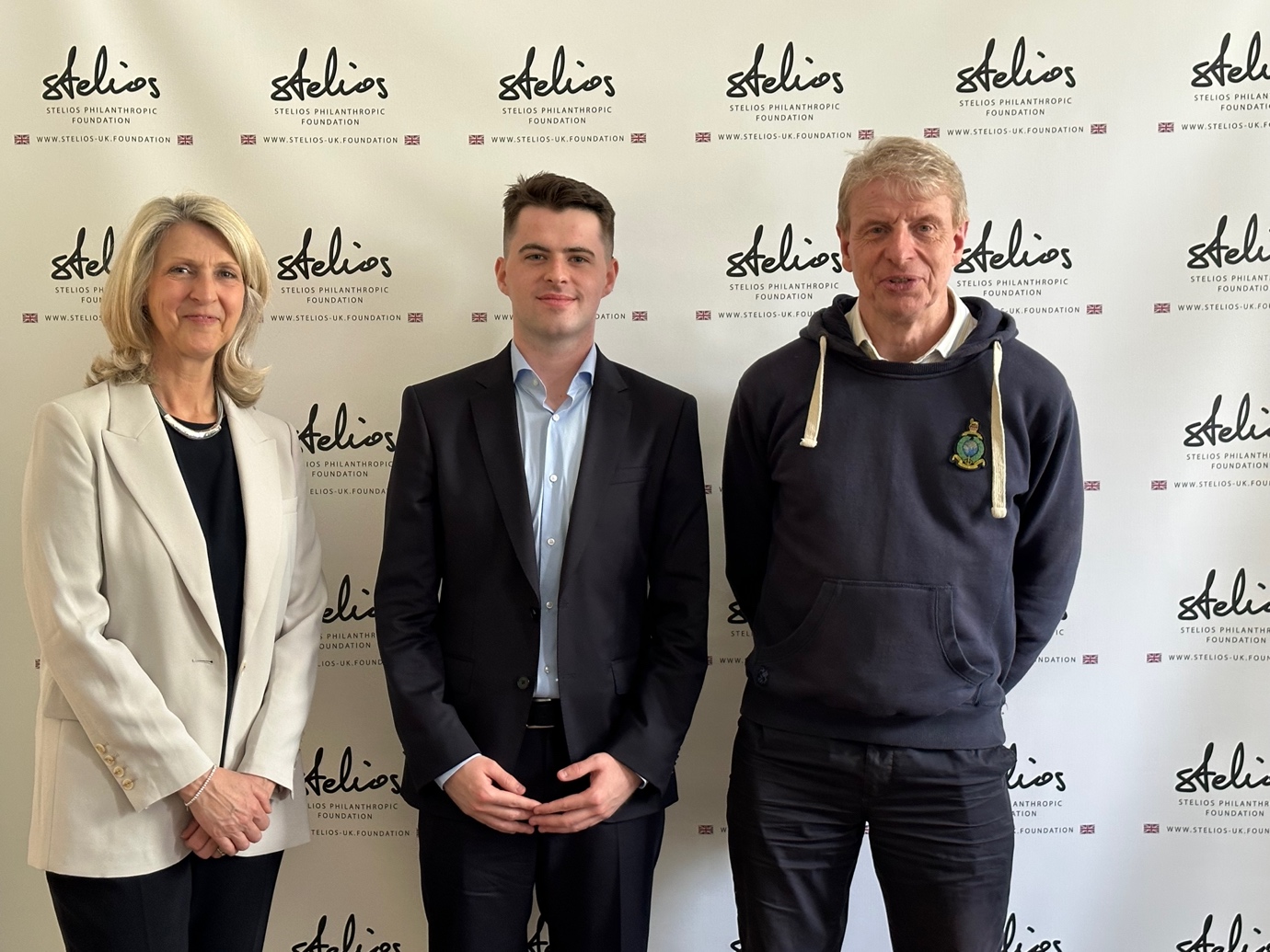 Leonard Cheshire, in collaboration with the Stelios Philanthropic Foundation, is thrilled to announce the winners of The Stelios Awards for Disabled Entrepreneurs 2023. This prestigious event celebrated the extraordinary achievements of disabled individuals in the world of entrepreneurship. The awards aim to foster innovation among disabled entrepreneurs, empowering them to overcome obstacles and establish thriving businesses.
Among the distinguished winners is Jon Hill, a remarkable 21-year-old university student from Glasgow, who secured a major investment. Despite facing numerous challenges due to his disability, Jon's company, JACK RYAN, has become one of the six gold standard agencies in the UK, garnering valuable partnerships with industry giants like Google and Meta. In the past year alone, JACK RYAN has achieved an astounding five-fold growth and is targeting £60 million in government contracts.
Jon's entrepreneurial journey began during his time at university when he faced the daunting diagnosis of Bipolar disorder, fearing that he would be left behind. Determined to defy the odds, he established JACK RYAN, a business that not only defied expectations but also created a positive impact on society. Today, the company boasts offices in Glasgow's vibrant west end and employs nine talented individuals across Glasgow and London.
The recognition and investment received by Jon Hill serve as a testament to his exceptional vision, resilience, and dedication to his craft. His story stands as an inspiration to aspiring entrepreneurs, particularly those facing disabilities, proving that with determination and perseverance, anything is possible.
Sir Stelios Haji-Ioannou, the esteemed founder of EasyJet and patron of The Stelios Philanthropic Foundation, expressed his admiration for Jon's achievements. Sir Stelios has branded 21-year-old Jon Hill as a 'Marketing Genius' at the awards ceremony held in London on 18th May 2023.
JACK RYAN is one of the UK's fastest growing full service agencies with teams across Glasgow and London. The company sees itself as a partner for brands and works to unlock greater performance through a reinvention of media planning, buying and activation. You can find out more about JACK RYAN at https://WeAreJACKRYAN.com
About Leonard Cheshire:
Leonard Cheshire is an international charity working to support disabled individuals to live, learn, and work as independently as they choose. With over 70 years of experience, Leonard Cheshire strives to create a society where every person with a disability can achieve their full potential.
About the Stelios Philanthropic Foundation:
The Stelios Philanthropic Foundation is a charitable organization founded by Sir Stelios Haji-Ioannou, the renowned entrepreneur and philanthropist. The foundation supports a wide range of initiatives and projects aimed at making a positive difference in the lives of people with disabilities.
About JACK RYAN
Award winning full service agency based in Glasgow. To be at the forefront of tomorrow's business landscape, you require a partner that not only comprehends your vision but also dares to defy the status quo, enabling your business to evolve and adapt swiftly.
Our people boast over a century of collective media innovation experience spanning numerous sectors. Our journey with clients ranges from strategy development to comprehensive media reinvention. We take pride in facilitating transformational shifts that are durable, quantifiable, and in harmony with our clients' strategic goals.
Our methodology is distinctive, merging a knowledge of the latest media technologies with a client-first mindset. We join forces with clients as a partner to comprehend their unique difficulties and co-develop answers. This collaborative approach ultimately yields heightened performance, expedited growth, and genuine additional value.
We are guided by insights, energised by technology, and inspired by individuals.
Let's shape the future, side by side.