Property
Questions To Ask When Renting An Apartment in Edmonton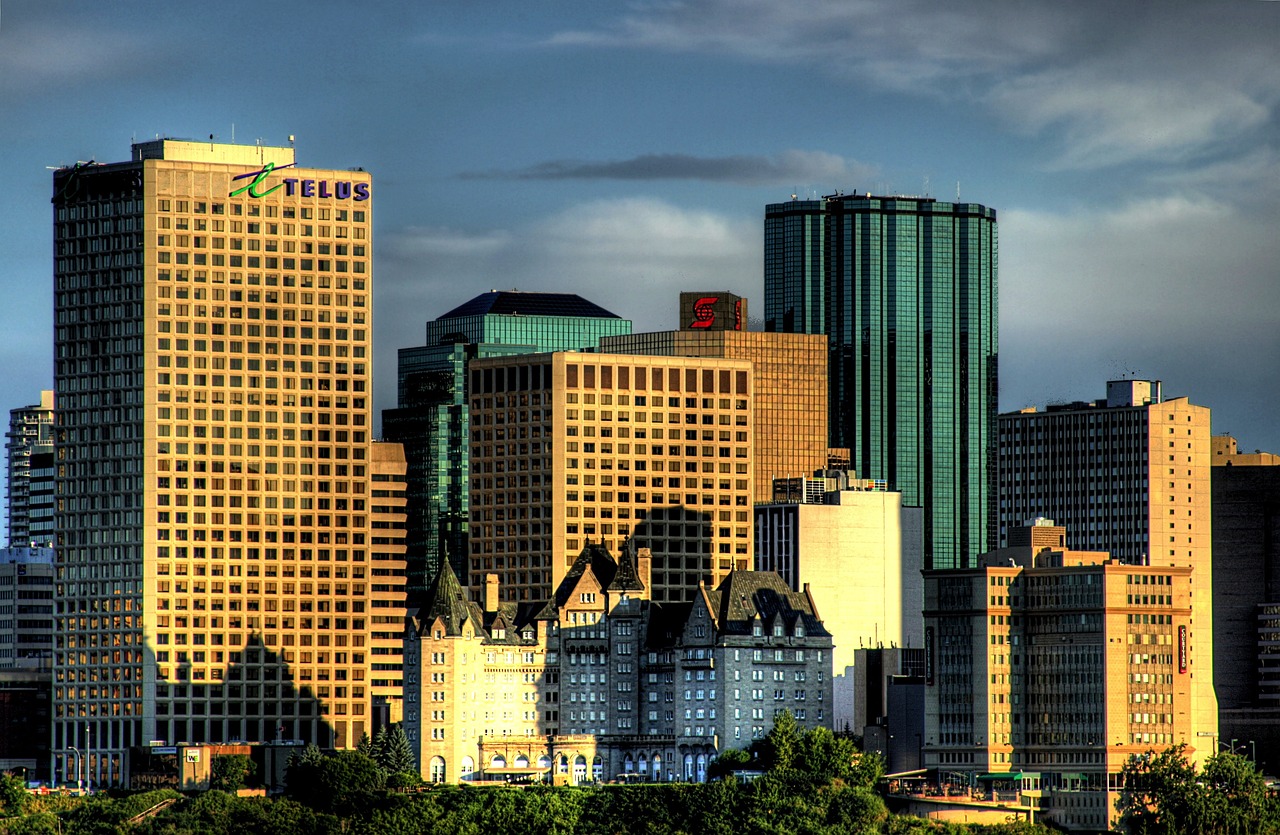 Renting an apartment in Edmonton can be an exciting endeavor, whether you're new to the city or simply seeking a change of scenery. However, it's crucial to approach the process with knowledge and preparedness to ensure you find the ideal home that fits your requirements and budget. There are many questions to ask when renting an apartment so consider this your guide.
It's important to know more about tenant insurance in Edmonton. Visit https://www.surex.com/insurance/tenant/edmonton to get a quote.
9 Questions to Ask When Renting a New Apartment
Here are nine questions that you should always ask before committing to a new apartment in Edmonton:
What is the monthly rent and are there any late fees?
How much is the security deposit, and are there any discounts or waivers available?
Which utilities are included in the rent? Additionally, which ones will the tenant pay for?
What is the late fee policy?
What is the early lease termination policy?
What is the subletting policy?
How should I report the security deposit for tax purposes?
What expenses can be deducted from rental income for tax purposes?
What is the federal Emergency Rental Assistance Program, and am I eligible for financial assistance if needed?
By asking these important questions and conducting thorough research, you'll be well-equipped to make an informed decision when renting an apartment in Edmonton. Understanding your needs and preferences can help you find the perfect apartment in a part of Edmonton that suits your lifestyle.
Things to Consider When Renting an Apartment in Edmonton
Here are some important details you should consider before signing on the dotted line for your apartment:
Setting your budget and price range
Before thinking about what questions to ask when renting an apartment, it's essential to establish a budget and determine your price range. Consider your monthly income and regular expenses to gauge how much you can comfortably afford for rent. Having a clear lower and upper limit in mind will prevent you from wasting time on apartments that surpass your budget and save you from falling for a place that is financially out of reach.
Ask about costs or fees hidden within the fine print of the contract. Ask the landlord about security deposits, utility costs, and any other charges that may apply, such as parking fees, pet fees, or maintenance fees. Understanding these financial aspects will help you make an educated decision and potentially avoid unexpected expenses down the line.
Use these budget tracker templates to help set your budget and price range.
Neighborhood safety and crime statistics
Safety is a top priority for anyone searching for an apartment, and it's no different in Edmonton. It's essential to include this in your 'questions to ask when renting an apartment checklist'.  You can access this information through resources like the Edmonton Police Service Neighbourhood Crime Map, which provides valuable insights into the safety of various areas.
In addition to checking crime statistics, consider consulting surveys and rankings of the best neighborhoods in Edmonton. These resources can help you narrow down your options and find a neighborhood that aligns with your preferences and needs.
Online research and apartment listings
The internet is a valuable tool when looking for questions to ask when renting an apartment in Edmonton. Websites like Rentals.ca provide a wide range of rental listings, including virtual 3D tours of available units. Make use of local forums and social media platforms to gather insights from Edmontonians about neighborhoods and rental properties throughout the city.
Consider setting up Google Alerts with relevant keywords related to your preferred neighborhoods. This will keep you updated on the latest rental listings and relevant news, helping you stay ahead in your apartment search.
Leveraging your social network
Your social network can be a valuable resource when searching for a rental property. Reach out to friends, family, and coworkers for recommendations or insights into available rental units and neighborhoods. They may have useful information about the area or even know of available apartments that haven't been publicly listed yet.
Social media platforms like Facebook and Twitter can also provide assistance in your apartment search. Follow local news outlets and various Edmonton community groups for updates on rentals and neighborhood information. Don't hesitate to ask for recommendations or insights on your social media accounts, as your network might have valuable information to share.
Visiting and evaluating neighborhoods
Once you've gone through all the questions to ask when renting an apartment and have narrowed down your list of potential neighborhoods, it's crucial to visit each area in person. This will give you a firsthand experience and a feel for the community. Assess factors like safety, amenities, and overall atmosphere to determine if a particular location suits your lifestyle and preferences.
Parking and transportation
If you own a vehicle, it's essential to inquire about the parking situation at each potential rental property. Some apartments may offer on-site parking, while others may require you to park on the street or in a nearby lot. Additionally, ask about any parking fees or restrictions that may apply, as this information can impact your budget and overall satisfaction with the property.
For those relying on public transportation, consider the proximity of each potential rental property to bus stops, train stations, or other transit options. Inquire about nearby transit options and research the various routes and schedules to ensure the apartment's location is convenient for your commuting needs.
Pet policies and restrictions
If you have pets or plan to adopt one in the future, it's crucial to ask about the pet policy at each potential rental property. Some landlords may have strict no-pet policies, while others may allow pets but charge additional fees or have breed restrictions. By inquiring about pet policies upfront, you can ensure you find a pet-friendly apartment that accommodates your furry friends.
When discussing pet policies with potential landlords, inquire about any associated fees or regulations. This may include one-time pet fees, monthly pet rent, or specific rules regarding pet size, breed, or number. Understanding these details will help you find a pet-friendly apartment that suits both your needs and budget.
Lease terms and conditions
Before signing a lease, it's crucial to read and understand all the terms and conditions. If you're uncertain about any aspect of the lease, consider consulting a lawyer or visiting a local legal clinic specializing in rental law. It's essential to have a thorough understanding of your rights and responsibilities as a tenant before committing to a lease agreement.
Keep in mind that some lease terms may be negotiable. Don't hesitate to discuss potential adjustments or negotiate certain provisions, such as the lease duration or renewal options. Open communication with the landlord can help ensure you reach an agreement that is mutually beneficial and satisfactory.
Application Process and Move-In Details
Understand the application process for each potential rental property. Most landlords will require proof of income, previous landlord references, and a credit check. Ask about any additional requirements or fees associated with the application process. Also, inquire about the average turnaround time for application approval.
Furthermore, ask about the move-in timeline and any associated procedures or requirements. Be prepared to submit your application and security deposit promptly to secure your desired apartment, as the rental market can be competitive. Some landlords may offer early move-in incentives or flexible move-in dates, so be sure to inquire about these options if they align with your needs.