Education
Tribal set to transform student management in Northern Ireland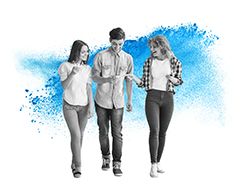 Tribal Group is delighted to be selected as the vendor of choice for the new Learner Management System across all Further Education colleges.
The Department for the Economy is providing funding to enable the six Further Education Colleges in Northern Ireland to replace the existing Learner Management Solution. The current solution was approaching the end of its life, and the Colleges needed to replace it with a modern system which would provide additional functionality as well as flexibility for the future.
The Colleges highlighted particular priorities which included improved accessibility for students, new robust data analysis tools to support management decisions and comprehensive functionality for external reporting.
After a Northern Ireland Public Procurement Process, it has been confirmed that Tribal provided the best solution to meet both current and future needs.
The Colleges are making a multi-million pound investment that will see six colleges implementing Tribal's Learner Management software solution "ebs" in a contract initially covering five years, with options to extend up to a further four years.
Leo Murphy – Principal of North West Regional College and Senior Responsible Officer for the project said that the Colleges, with support from the Department of the Economy, are happy to partner with Tribal to provide a solution to meet the current and future needs of the FE sector in Northern Ireland.
Mark Wilson, Managing Director, EMEA at Tribal said:
"We are really excited to be working with the Northern Ireland FE Colleges to help them streamline operations and enhance student engagement. Our solution will help the colleges improve the way they collect, collate, analyse and share information – giving their students the best experience possible."
Find out more about Tribal's Further Education solutions: http://www.tribalgroup.com/what-we-do/student-information-systems
 Media Contact Details
Mike Beech, Tribal Group
Bristol, England
07973 321976