NEW TECHNOLOGY EMPOWERS TRAVEL AND TOURISM INDUSTRY WITH CRUCIAL INSIGHTS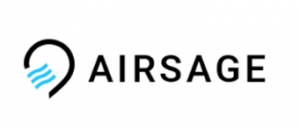 New platform, AirSage Travel & Tourism, allows users to discover where visitors come from, behaviors in market, historical trends, and MORE
ATLANTA, GA, 25 September 2019 –Technology has already revolutionized the travel industry in many ways and the latest innovation comes in the form of data insights. Thanks to this information, destinations and travel industry suppliers can now take full advantage of visitors' movement and travel data and tailor their marketing accordingly.
AirSage has been at the forefront of visitation insights and population movement data for more than a decade and now introduces AirSage Travel & Tourism.
This innovative online, self-service application allows travel destinations to complement their visitor profile surveys and traditional data collection methods with mobile location data, identifying visitor demographics, behaviors and seasonality trends for specific destination markets.
This wealth of valuable data – whether for a city, an attraction or a brand– enables users to discover who is visiting their market by generating summary reports, map views, and trends/seasonality reports. Users can see where visitors travel, where they go within the market and how long they stay, and even allows them to filter out local residents.
"Tourist destinations, and the entities who represent them face distinct challenges around accuracy and cost-efficient market research solutions," said Brad Anderson, Chief Operating Officer. "Reliance on the input of what visitors say versus what they actually do can be a gamble when planning budgets and preparing marketing plans. AirSage offers a simple online solution for these destinations to discover who is visiting, how often, what they do when they arrive and the seasonality of that activity."
Using AirSage, it's possible for destination marketers to easily identify where their targeted media opportunities lie in larger feeder markets or see where brand awareness is needed.
The information and insights are based on billions of anonymous mobile device sightings the app receives daily, aggregated inside geographically defined areas in order to protect consumers' privacy.
Compared with competitor products, AirSage offers users an affordable subscription model with highly customizable searching and optimization of data retrieval. The platform allows users to define specific markets and set a residency buffer using MSA, county, or custom shapes. These different studies can then be used to run a variation of models to break down large markets and/or study competing markets or filter out results to remove visitors who are local residents.
With AirSage, users can easily identify top feeder markets throughout the year which, when paired with historical data, helps destinations to visualize and filter trends easily and download the data set for analysis.
The platform is also able to identify entry points – such as an airport, bus station, or port of entry, to understand how visitors enter and exit the surrounding landscape and which attractions and destinations they frequent inside and out of their primary destination.
Each of the daily GPS pings received by AirSage determines visitor counts to a destination market. Used in conjunction with an intercept survey, clients are able to identify market trends at the feeder market level, down to the census tract level (neighborhood grouping), with data dating back to January 2017.
"AirSage Travel and Tourism is the leading solution platform for the Travel and Tourism industry. We will be showing new features at the upcoming Colorado Governor's Tourism Conference and the TTRA Marketing Outlook Forum in Colorado and Maryland over the next two weeks," says Jonny Hawley, VP of Product, "In Q4, we will also be releasing features that identify personas, target media segmentation, roadway usage, and more to help users focus their marketing spend properly, gain more behavioral insights, and understand visitor movement in their destination(s)."
For further information or PR inquiries please contact:
Email: marketing@airsage.com
Website: www.AirSage.com
Facebook I LinkedIn I Twitter
ABOUT AIRSAGE
Nearly two decades ago, AirSage began with patented technologies to triangulate the location of cell phones from major US wireless carriers. We put data privacy first — device information was anonymous and we aggregated the output to census level geographies or grids. In 2017 we made the move to GPS data for better accuracy while still maintaining the same strict privacy policies and improving methodology. Now in 2019, AirSage has new leadership, evolving methodologies from years of experience, and transparency to our customers, to enable them to more effectively leverage location intelligence.
Original Source PRFire.com