What is the Cheapest SUV to Lease under £250 per month?
A Sport utility vehicle (SUV) has raised ground clearance and four-wheel drive and is known by different names such as crossover, 4×4, jeep or off-road vehicle. SUVs are also one of the fastest growing segments of the new car market. 
Getting an SUV lease deal is the perfect way to enjoy all the benefits of a large, roomy vehicle without pushing your budget to breaking point.
The SUV is a perfect family car with five or seven seats, raised seating position for perfect road views and bags of space.
It is the ideal vehicle for all kinds of journeys, whether it is the school run or a family holiday, however challenging the terrain.
Let's find out the cheapest SUV lease deals, which will put all the benefits of these advanced, robust vehicles well within your reach?
Here, we take a look at the best 4×4 SUV leasing options for less than £250 a month.
Nissan Qashqai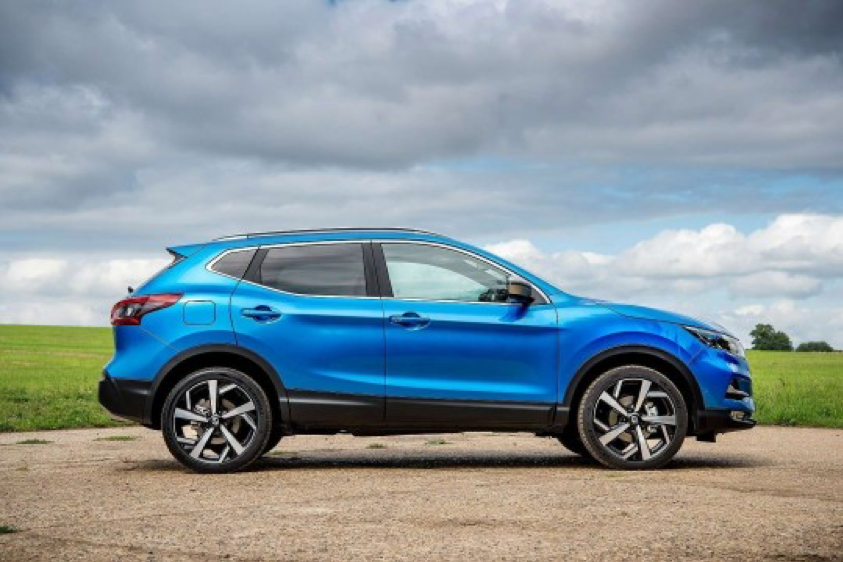 The Nissan Qashqai has long been a leader in its field, as a compact but high performance SUV model.
In fact, with this car, Nissan created this whole genre of crossover SUV. The Qashqai is quite popular, it's well-built and is a family favourite ever since it was launched back in 2008.
With 1.3 litre models available from £202.90 per month, and 1.5 litre models from £217.46, the Nissan Qashqai offers affordable excellence on the road.
See all Nissan Qashqai lease deals>
Citroen C5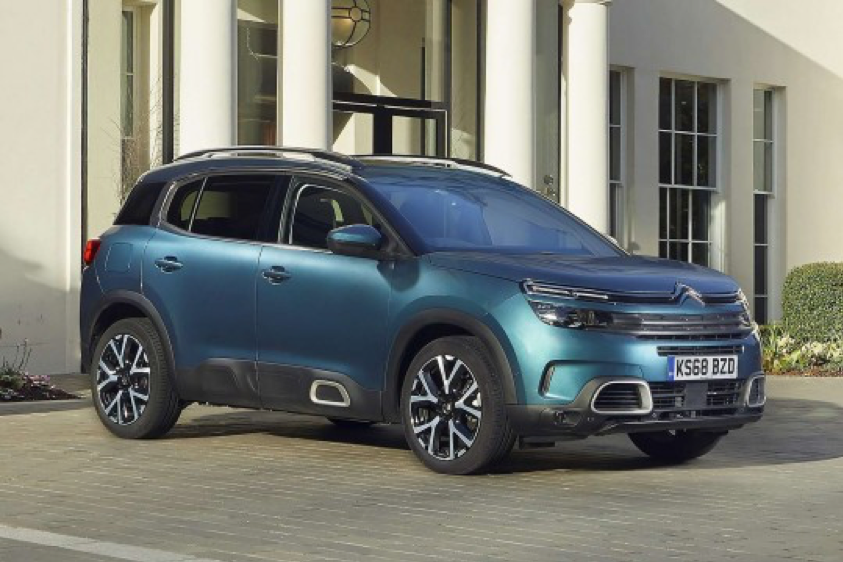 The Citroen C5 Aircross is a supremely comfortable class of SUV.
Citroen aims to deliver a more thoughtful, comfort-orientated take on the mid-sized SUV market with this stylish C5 Aircross model. It combines a supple performance with a quality engineering pedigree, using the same engine technology with the award-winning Peugeot 5008.
This roomy SUV is available to lease from as little as £185.85 a month.
See all Citroen C5 lease deals>
BMW X1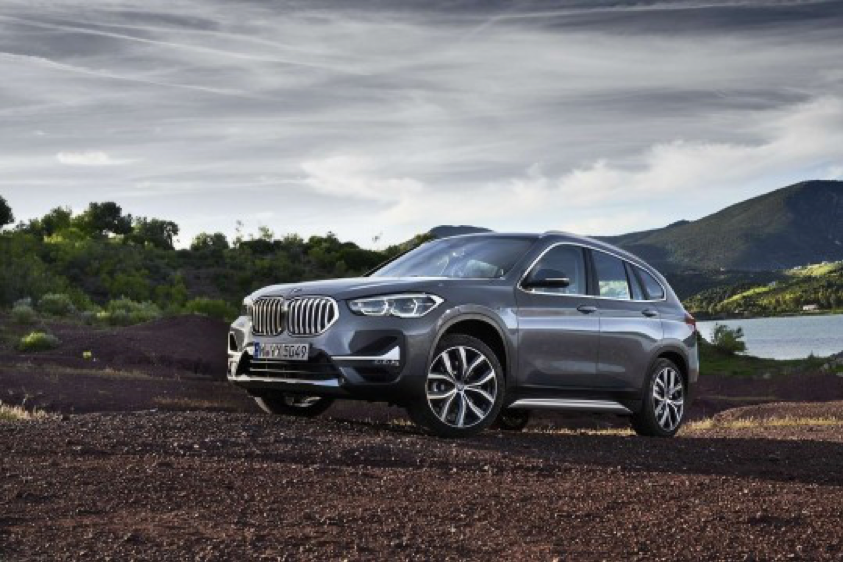 As a trend-setting smaller SUV, the BMW X1 has more than earned its credentials since its first generation model launched in 2008.
With its spacious interior and highly reliable performance, the BMW X1 is the ideal car for the family.
The 5-door M Sport Automatic could be yours to lease from £251.51 per month.
Mercedes GLA Class
If you really want to feel you're driving in style, then the Mercedes GLA Class SUV absolutely fits the brief.
It is the perfect combination of A-class engineering and performance with cutting-edge SUV crossover character.
The Mercedes GLA Class is rugged but stylish, with premium interior features to support a premium driving experience. It is available to lease from only £212.76 per month.
See all Mercedes GLA Class lease deals>
Volvo XC40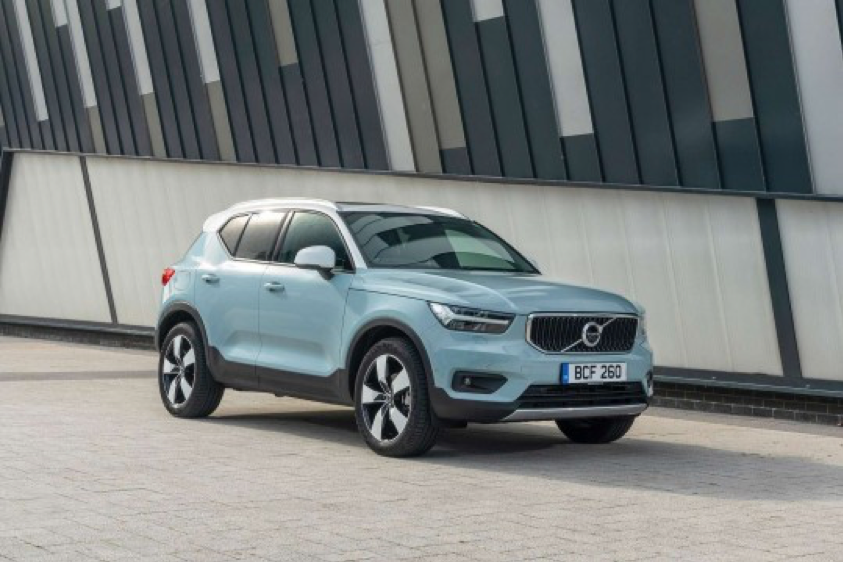 The Volvo XC40 is an award-winning compact SUV, and the compact model of its kind from Volvo.
It captures a sense of Scandinavian minimalism, that is backed up with exceptional craftsmanship. The XC40 has a tidy and relaxing chassis that does exactly what a SUV should and it is comfortable for both the driver and passengers.
This is a high-performance SUV to give you a reassuringly powerful drive.
You can lease the Volvo XC40 SUV from £225.81 a month.
See all Volvo XC40 lease deals>
Toyota RAV4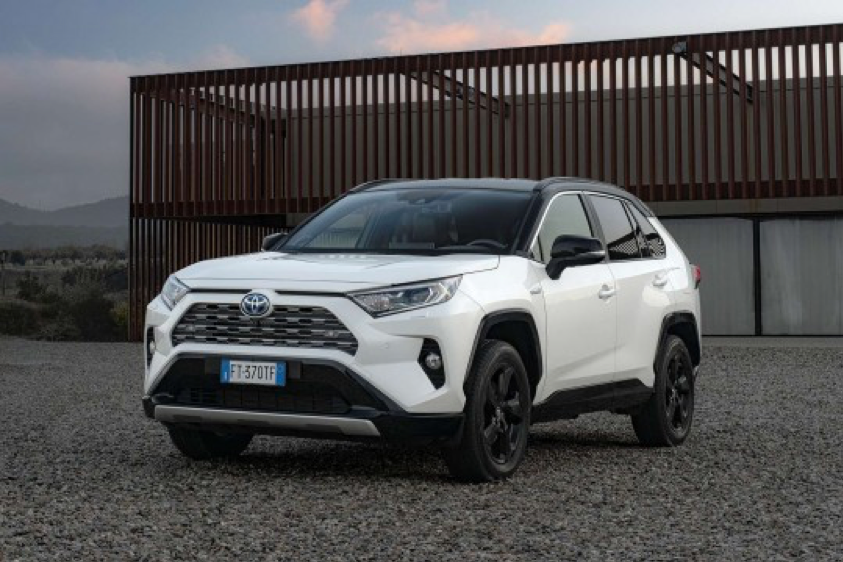 This hybrid-only SUV is in a class of its own. The Toyota RAV4 is visually striking in a bold, boxy style.
It can achieve a fuel economy of up to 50 mpg, while offering all the environmental benefits you would expect from a high-performance hybrid.
Toyota RAV4 is yours to lease from £231.93 per month.
 See all Toyota RAV4 lease deals>
Mazda CX5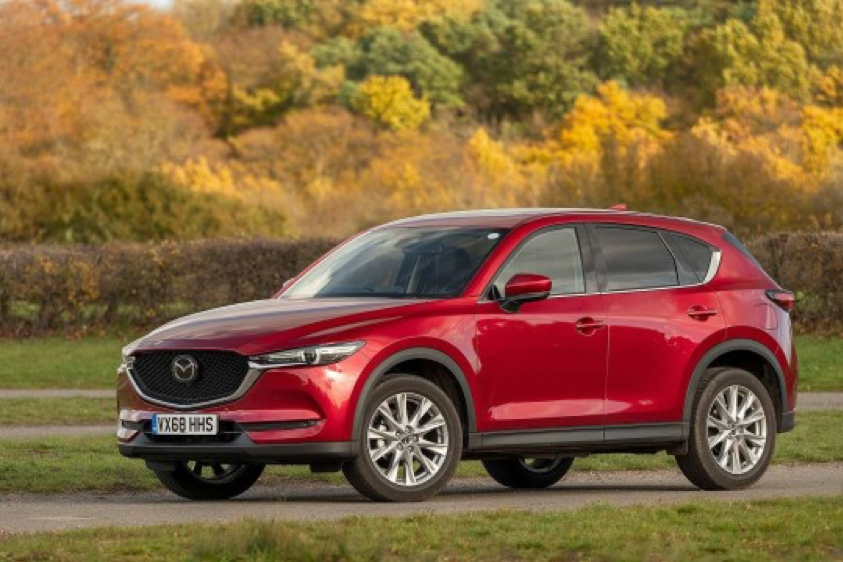 The Mazda CX5 is a sporty-looking, well-equipped and compact SUV.
Its interior gives you a real sense of comfort and support, while its 506 litre boot capacity is deceptively adaptable for when you've got plenty of space for shopping or luggage.
It offers a slick and dynamic driving experience, which is what you'd expect from a manufacturer known for its sports cars.
Lease the Mazda CX5 for just £231.08 per month, the new Mazda 3 can also be a great consideration to check.
See all Mazda CX5 lease deals>
Volkswagen Tiguan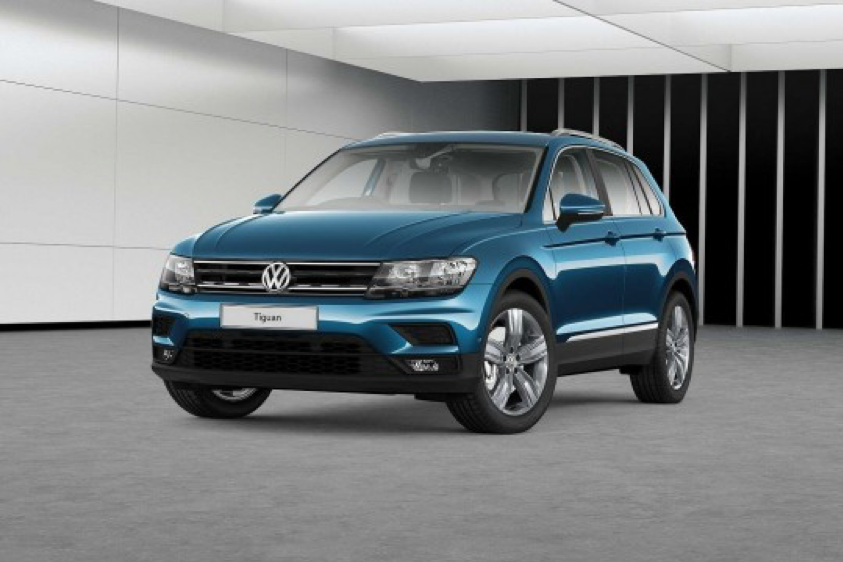 The Volkswagen Tiguan handles more like a conventional hatchback, but it packs plenty of SUV crossover power. In the UK, it's reported to be the best-selling VW after the Golf and Polo.
This makes it a popular choice of vehicle in the SUV leasing market.
It offers a winning combination of fuel economy and performance, giving you a reassuringly reliable driving experience. It's one of the first VW SUVs that is based upon the 'MQB' architecture; MQB-based vehicles invariably navigate sharply and are intuitive and easy to drive.
The Tiguan is available to lease from £213.54 a month.
See all Volkswagen Tiguan lease deals>
There are many great reasons why taking a personal car lease is better than buying a new car, including lower monthly fees, no depreciation, more car for your budget and great customer service. What's more, most of the personal lease deals come with FREE road tax, roadside assistance and manufacturer warranties – giving you even more reasons to lease a new SUV today.