What is Work from Home Furniture & Do You Need It?
The recent pandemic has led a lot of us to shift base from our fancy work places to our very homes. There are of course pros and cons of both the arrangements. There is no argument; however, over the fact that this is the new set-up will take time to seep-in.
Many of us have also created all future plans, factoring in the fact that the pandemic is here to stay for a long time and have started provisioning for all necessary items for the future.
Which is why, in recent times, work from home (WFH) furniture has become all the rage. Most people working in the organized sector have become used to office furniture, fittings, temperature and environment and a change from that environment is unpleasant to most.
To add onto the burden, working from home, in isolation from co-workers has led a lot of people to burn-out rather quickly.
During these circumstances, many have turned their strategy towards buying furniture for their own home that's exactly similar to their office set-up.
You see, it may seem like a ridiculous idea to most people but furniture set-up in most workplaces are not done by generic furniture suppliers or carpenters but are instead offered by suppliers and manufacturers that are specialized in office furniture.
And the furniture companies, generally, have done their research quite thoroughly in order to impress their customers. This means that the office furniture is designed and sold under the guise of being efficiency friendly.
How, you ask? Firstly, there's the ergonomics.  Furniture suppliers generally,  follow ensure that these aspects are inch perfect so as to maximize efficiency, at least they claim to.
Your seating position
Your posture
Eye length distance from your laptop/PC
Height of the table on which the desktop is kept,
Height of the chair.
Material used to cover the chair
Curve of the seating
There are many more aspects that are (supposedly) thoroughly considered by office furniture manufacturers in order to improve workplace efficiency.
Apart from these factors, some claim that the color + finish of the wood makes a whole lot of difference as well.
Lighter colors tend to aid greater research/analytical skills whereas darker colors aid with completing monotonous tasks
What's more, since the tasks performed by most employees tend to be repetitive and monotonous, using regular furniture that does not ensure precautions can lead to development of injuries and conditions like Tendinopathy & Burstities in addition to other painful conditions like arthritis.
This claim is supported by a growing number of individuals who have reported decreasing efficiency & growing cases of such conditions ever since they have had to get into work from home mode.
What are suppliers and sellers doing?
Furniture retailers and online sellers have been quick to adapt to this trend. Many have pro-actively begun spending large sums running digital ads targeting working professionals in order to make the most out of this trend.
Many of them have begun selling separate "work from home" collections as well. These are typically sold as a set which includes a well-designed table, a swivel chair, a side cabinet for all the paperwork, a credenza towards the front/side of the table for the sticky notes and so on.
Mid-sized furniture supplying and manufacturing companies in export powerhouses like Vietnam & India have already ramped up the supply of these furniture items in the light of dwindling exports from China due to on-going trade wars. Websites like https://furnitureroots.com/ custom-manufacture these furniture pieces that ensure maximize efficiency.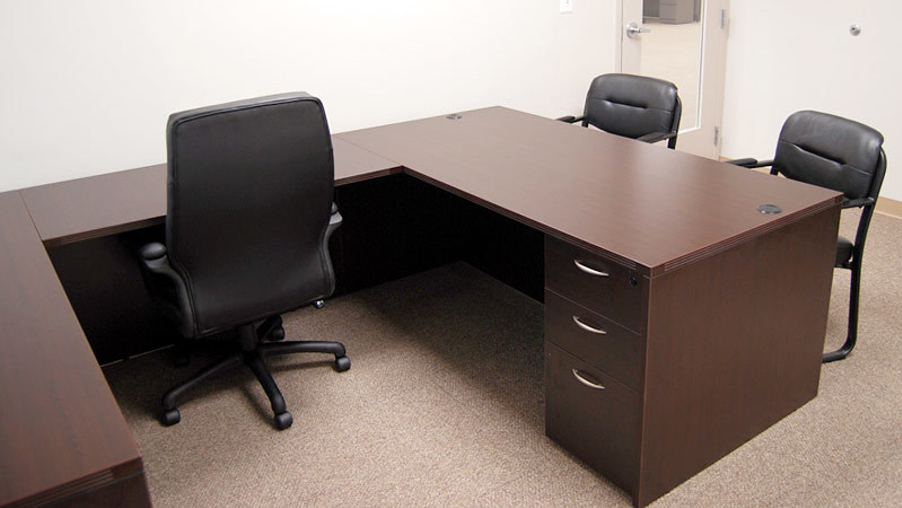 Top Things to Consider While Purchasing Ergonomic, Work From Home Furniture:
Durability:
Office furniture, especially fancy swivel chairs should necessarily be durable simply because in order to make them visually appealing, most manufacturers make them slim and slender and often ignore its sturdiness and durability
Flexibility
As mentioned earlier, musculoskeletal disorders cost employers billions of dollars annually due to reduced productivity and downtime.
These issues can easily be resolved by avoiding monotonous tasks and using chairs that have specilly designed ergnonomic flexibility
Designs & Colors
Depending on the types of tasks that you are occupied with on a day-to-day basis, you must accordingly select your furniture designs & colors. If you're predominantly occupied with web development, analytics or quants, you're better off choosing a lighter design.
If you're into sales or customer relationship and are required to make frequent and repetitive calls, a darker design should do the trick for you.
That's all folks, we hope this article will help you set-up the most premium & satisfactory collection of furniture for your work station of home.