News
MarketsArea: 2020 Election and Its Influence on Traders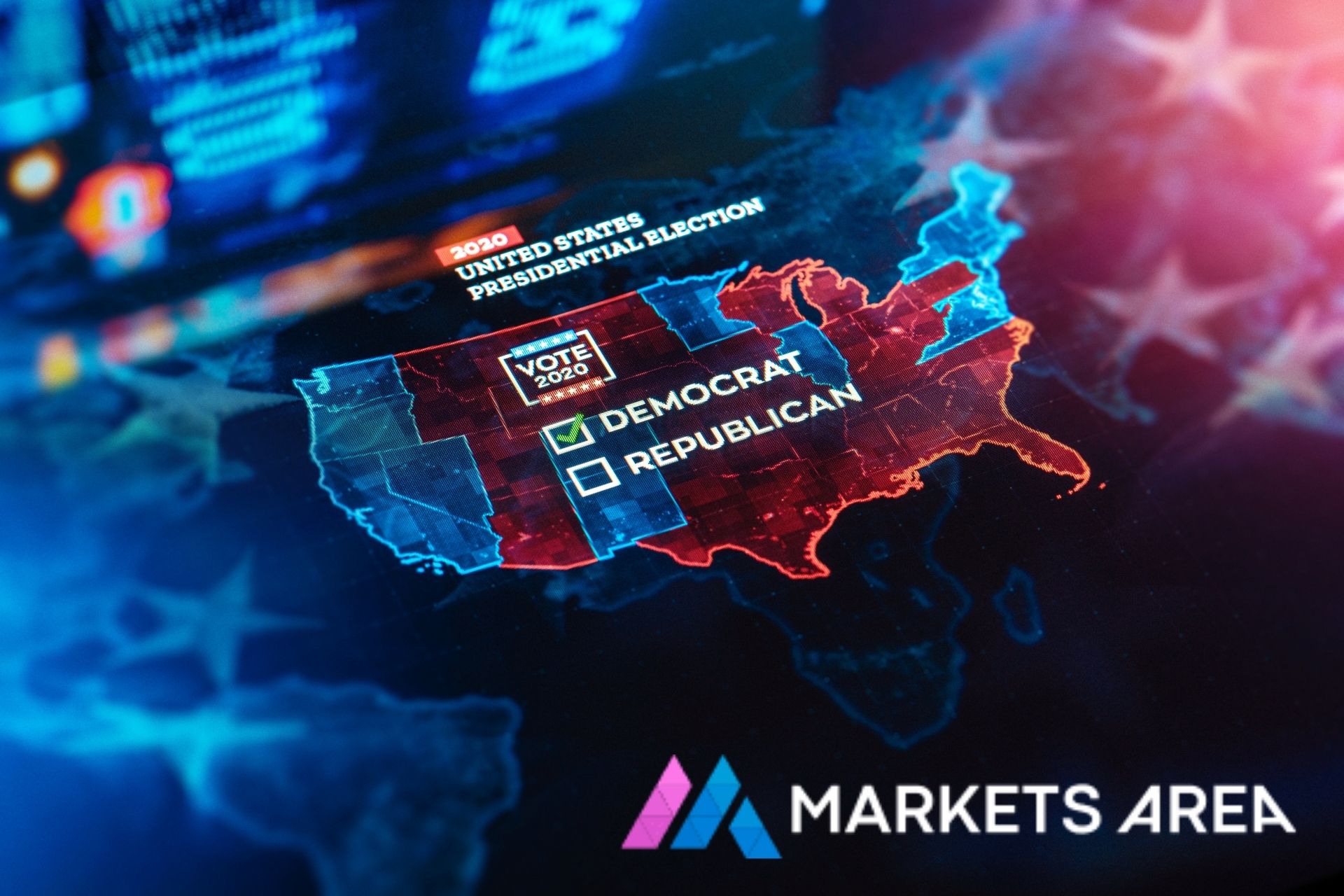 As the U.S. presidential election draws closer with less than 20 days to the D-Day, uncertainty, and anxiety, have begun to set in among traders and investors about the election. The probability of who wins the election keeps rising in the prediction markets- is it a new era of Joe Biden or continuity from Donald Trump?
According to the MarketsArea, returns on market and asset class differ mainly depending on the presidential election outcome come Tuesday, 3rd November. Moreover, most investors' primary concern is how the result of the election will impact their investments.
MarketsArea Analysts say, "As the United States of America prepares for her 59th quadrennial presidential election and Inauguration Day in less than 20 days and less than 100 days away respectively, both traders and investors keep giving utmost attention to probabilities and polls. Moreover, traders and investors are aware that the outcome of this presidential election will greatly impact their portfolios, hence the rise in uncertainties and anxiety."
And as a result of the several probabilities and polls around the presidential election in the last three months coupled with the coronavirus pandemic, the 2020 scenario is an exact opposite of what was experienced in 2016. For instance, the Mexican peso has increased by about 6% against the dollar while the Russian ruble has fallen about 8%.
Also, the polls have not favored Trump as he keeps losing ground, and many are eagerly awaiting some foreign policy changes. More so, there are clear indications of a pro-Biden administration, as money keeps flowing into the cannabis stocks, green energy sector, and infrastructure companies.
The four possible scenarios if either wins the presidential election
MarketsArea Analysts say, "Since it's a given that to every action there is always an equal and opposite reaction, there are particular consequences if either Joe Biden or Donald Trump wins the election next month. Moreover, the impact of either winning the election will lead to Wall Street regulation and corporate earnings even though all that the market needs at the moment is more stimulus."
Here are the possible scenarios of the presidential election:
1. If Trump wins with the Republicans retaining the Senate: a deal with Republicans' offer of around $1.5 trillion might pull through, though not so sure.
2. A scenario where Joe Biden wins but Republicans retain the Senate: there might be no deal at all as it's a gridlock scenario.
3. The Republican sweep: possibility of only a skinny deal involving small business aid, corporate liability protections, supplemental jobless benefits, and COVID-19-related funding. This is the least possible scenario.
4. The last scenario where Democratic sweep but keep the filibuster in place: A possible deal of $1.5 to $2 trillion looks very sure. However, without the filibuster, then the deal could get bigger.