Marketing
6 Great Marketing Apps and Platforms for Realtors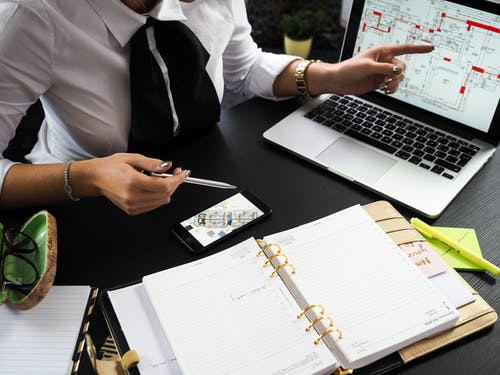 As a realtor, it's important to build out a marketing strategy that helps you attract "best fit" clients so that you can spend more time doing what you love: helping clients buy and sell their homes. Here are 6 apps and platforms you should consider adding to your marketing arsenal.
Facebook & Instagram
Facebook makes it easy to reach your target market because of its excellent demographics feature, where you can uncover income range, location, interests, etc.
Your audience is likely hanging out on this platform, so make sure you learn how to use it effectively. Facebook let's you publish all the important aspects of your real estate business and get them in front of your potential clients. These include:
Listing updates
Appointment bookings
Customer communications
Don't forget about the power of Facebook ads. You have the ability to invest ad money to ensure that your marketing messages get seen only by those people most likely to contact you for your services.
Facebook owns Instagram, so you should use both platforms together.
Instagram is all about images and so it makes for an excellent place to share your best listing photos. It's especially effective if you happen to run a boutique or luxury real estate business because you can visually showcase high-end listings.
Use the Instagram Stories feature to post day-by-day personalized property updates.
MailChimp
MailChimp is an email service provider and allows you to build your email subscriber list. Use your subscriber list to stay in constant communication with your prospects and clients.
Send a weekly, bi-weekly or monthly newsletter to keep your subscribers up to date. This helps keep you and your services front and center in your attempts to uncover your next sale and obtain referrals.
Send out helpful articles, news and tips inside your newsletters. Here are some ideas to include:
Mortgage advice/news
New homes for sale
Open house dates
Upcoming or recent events
Include an automated welcome email in your MailChimp account that goes out immediately upon gaining a new subscriber. This email should thank subscribers for signing up and provide them two important things:
Why you're their best solution to their buying or selling needs
What types of emails they can expect over time
Twitter
Build out a Twitter strategy that includes sending newsworthy and relevant content to your followers. Use motivational and inspirational tweets as well.
Spread the message about your personal brand by including open house invites or links to your most recent video where you taught the biggest mistakes made by new home buyers.
It's important to keep it fresh on Twitter. Mix things up and make it fun for your followers to interact with you. Use the following in your tweets:
Links to other people's content
Links to your website
Share "behind the scenes" information about your business
Monitor your results on Twitter so that you know how well your efforts are working. Look at the analytics portion of your account and learn what type of content gets the most traction with followers.
If you'd like to go above and beyond the analytics provided by Twitter, then you can look into third-party tools such as Tweriod and SocialBro. They analyze your account and help you understand the best times to tweet for maximum results.
Wise Pelican
Although we're in the digital age, you shouldn't neglect a direct mail campaign. Remember that most of your competitors have forgotten about this marketing technique. Using it helps you stand out because you'll probably be the only local real estate agent showing up in the mail boxes of your best prospects.
Wise Pelican makes direct mail easy for realtors because they offer a postcard service. You can skim through their hundreds of postcard examples and choose a template that best fits you and your business. They also have custom templates available.
The result is that you'll gain the ability to send out jumbo, full-color 6×9 postcards and get directly in front of clients.
The Wise Pelican platform includes a proprietary United States Postal Service tracking system so that you know exactly when your mail campaign has completed.
A list builder service is also available that helps you create lists to mail to based on certain neighborhood radiuses or even subdivision names. If you already have a mailing list, then you can upload it directly into the Wise Pelican system.
BombBomb
This is a video messaging system that works great for realtors because of the personal connection it creates.
This platform makes it easy to record 1:1 video messages for your prospects and clients. You can record just your face and talk to them, or you can record your face and screen as you talk through a specific listing, for instance.
BombBomb allows you to send each video through:
Social media
Text messages
Email
A tracking system is included so that you can keep track of when each video is played, an email is opened or a prospect clicks on a link you've provided them.
YouTube
Another video platform you should use as a real estate professional is YouTube. Stay consistent on this platform by posting a new video every week and you'll gain a following that translates into new sales and referrals.
Test different types of YouTube videos over time until you discover what works for you personally. For example, you might use:
Interviews
Listing videos
How-to videos
News roundups
See what video length works best by trying quick 30-second videos, 3-minute videos and even 10-minute videos.
Listing videos are likely your best opportunity on YouTube, of course. It doesn't take long to produce a listing video and if you create one for each of your listings, then you'll soon populate your channel with plenty of content that starts gaining followers.
From there, expand into using open house livestreams, Q&A sessions with local personalities, colleagues and peers and testimonial videos.
Final Thoughts
As you can see, these marketing tools have the potential to get you in front of as many prospects as necessary to build a thriving real estate business. Take the time to use each of these platforms so that you can choose which ones you like best. Then, select three or four of them, put them to consistent use and watch your local influence expand.