NFT Spice DAO Blunder Over Dune Book Copyright And HUH Token Set To Spike
Cryptocurrency seems like the perfect place for fantasy and realism to intertwine and it's quite the common occurrence that fans of large, epic franchises like the Lord of The Rings, Dune and Star Wars get that awe-inspiring DNA coded into their cryptocurrencies.
Though, for the most part, those die-hard code-savvy fans aren't under the illusion that they've managed to purchase the copyrights to these franchises, unlike Spice DAO an NFT group that thought they'd just hit the jackpot with a $3million buy-in.
HUH Token takes crypto into the world of the real and is set to spike as they launch with 500 influencers next week, who are ready and waiting in the wings to announce their partnership with HUH Token.
This spike could be the catalyst moment HUH Token holders have been waiting for amidst a down-trend market this week.
'He Who Controls The Spice Controls The Univserse'
The NFT Group, Spice DAO, named after the highly sort-after space-travel fuel from the generationally successful Dune book and film series, took to Twitter to announce their plans to "issue a collection of NFTs that are technically innovative and culturally disruptive, a first-of-its-kind" and pose an "incredible marketing stunt which could be recorded on video" and later sold as an NFT.
Space DAO believed they had purchased the copyrights to Frank Herbet's 1965 Dune and in doing so set out on a Twitter rampage of what they would achieve in the digital world of crypto with their $3million worth buy … though the rights to Dune would far exceed this sum.
Though Spice DAO's ambitions are well-founded, Dune is not an easy book to translate into an image as evidenced by Alejandro Jodorowsky and David Lynch that began the foundlings of the filmic Dune universe. The most recent Dune was released in the latter part of 2021.
It seems, above all else that Spice DAO might not have purchased the rights to one of Science Fiction's cornerstone works, but, they have managed to acquire some crypto spotlight that could see the NFT group spike in popularity.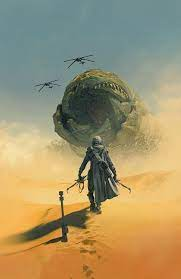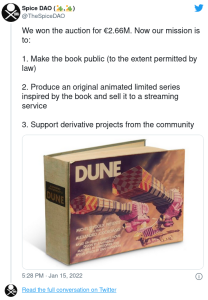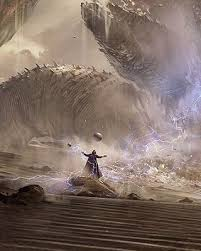 The Control Of Influence
 HUH Token might not have found its inspiration from a three-hour-long film; however, it was inspired by the holders that would later come to the cryptocurrency post-launch.
HUH Token is one of the most holder-centric cryptos on the market today having already burned $4million worth of HUH, offering bonuses and benefits through their unique referral system and, most recently, they will launch with 500 influencers that believe in HUH Token's project.
This launch, taking place next week, is set to skyrocket the value of HUH Token and new and seasoned crypto lovers are excited about the launch.
Influence in the crypto market today is as valuable as currency, and HUH Token are aware of this power and harness it to its fullest potential.
HUH Token's influencer launch comes ahead of their eagerly-awaited MetHUH platform that will enable HUH holders to benefit and be rewarded for something as simple as a 'how'd you do'.
If you're looking to invest in a cryptocurrency today, after researching crypto and its often-volatile market, you can visit the links below to discover more about HUH Token.
Website: https://huh.social
HUH Official Swap: https://swap.huh.social/
Telegram: https://t.me/HUHTOKEN
Twitter: https://twitter.com/HuhToken
Instagram: https://www.instagram.com/huhToken/