Will The Cyptocurrency Market Recover Thanks To Cosmos And HUH Token?
A quick glance at coinmarketcap.com will show even the most devout crypto lover a horror-filled sight, and that's because the market is currently seeing an overall downward trend after the success of the market's December.
As crypto holders worry that their investments could be doomed for the rest of the year, the likes of Cosmos and HUH Token are taking strides to revitalise the cryptocurrency market and with it, the value of crypto.
The cryptocurrency market is no stranger to bearish and bullish states but holders seem to be losing that previously present sparkle for cryptocurrency.
If you happen to be one of these crypto lovers or are new to the crypto sphere and can't find the reason people love cryptocurrency so much, this article's for you.
Taking Over The Cosmos
The ever-expanding ecosystem, formerly known as Cosmos, could be one of the cryptocurrencies on the market that will be a part of the 2022 crypto market resurgence and with it, hail in a new age of crypto along with it.
Cosmos, and HUH Token, have been designed to move crypto into a decentralised future, where these cryptos can encompass a large variety of applications, projects and capable technology under those crypto names.
Currently, the owner of ATOM manages a whopping $153 billion worth of assets on its blockchain technologies and because of this, could become the one-stop shop for all things crypto.
Though that might be some time away, Cosmos is a breath of fresh air and an otherwise stagnant crypto market where numerous cryptocurrencies are making foundational changes to their blockchains and entering new phases of their lives, Cosmos is continuously building on what already exists within it.
You can find out more information on Cosmos and their currency ATOM, by visiting their website.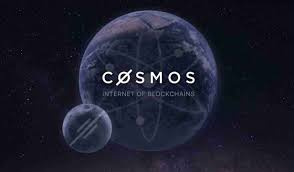 The Market Will Recover, HUH?
 HUH Token launched on December 6th, 2021, and saw a tremendous reaction from crypto lovers and because of this, pre-sale holders who deposited $1000 saw returns of $10,000 and HUH Token aim to do this once again.
HUH Token exists on the premise that influence is currency and popularity can increase this, as evidenced throughout key points on the token's short time map. For instance, HUH Token burned $4 million worth of HUH, and with it, increased the value of the coin exponentially. Not only this, but these marketed announcements called to new HUH holders and also increased the value of the currency.
You're probably wondering how HUH Token will harness this 'influence to value' system to reinvigorate the crypto market, and the first step to be taken is HUH's 500 strong influencers to take place next week.
This launch is set to skyrocket HUH Token and in turn, the value of HUH.
Ahead of its laid roadmap, HUH Token will later launch its MetHUH which will integrate the use of social media and crypto technologies all to the benefit of HUH holders.
Given that Cosmos and HUH Token could be the driving force behind the crypto market regaining value, you might want to invest in these cryptos.
Remember to always research crypto before you buy and if you'd like a detailed explanation of what HUH Token can offer you the links below have all the information, discussions and roadmaps you'll need.
Website: https://huh.social
HUH Official Swap: https://swap.huh.social/
Telegram: https://t.me/HUHTOKEN
Twitter: https://twitter.com/HuhToken
Instagram: https://www.instagram.com/huhToken/