This Crypto Will Be the Ethereum (ETH) of 2022 – Seesaw Protocol (SSW)
The king of all cryptocurrencies, Bitcoin (BTC), is being challenged for dominance. In 2021, the price of Ethereum (ETH) went up 408% and is looking to rival Bitcoin because it has faster transactions and a lot of decentralised apps (dApps), which are programmes that run on blockchains.
However, Ethereum (ETH) is starting to face serious challenges as it is becoming slower and expensive due to congestion on its outdated network. A new cryptocurrency called Seesaw Protocol (SSW) is aiming to solve this problem by bridging mainstream blockchains and offering cheap and fast transactions between them. As a result, Seesaw Protocol offers more utility than Ethereum and has plenty of room for growth, making it the hottest pick for huge returns in 2022.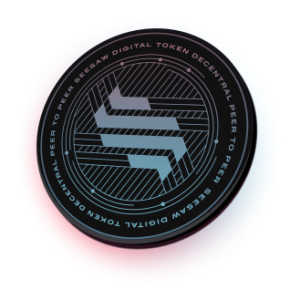 The whole crypto market is worth about $1.5 trillion right now. The safest way to get a good return on your money is to look at smaller cryptocurrencies that are growing in popularity and have a lot of developers working on them.
A transaction on the Ethereum blockchain can take six minutes to complete and the transaction fees (referred to as "gas" fees) are extremely high.
Seesaw Protocol will serve as a true multi-chain bridge, connecting Polygon (POLY), Ethereum (ETH), and Binance's Smart Chain (BSC). This will enable holders to conduct cross-chain swaps at the cheapest and quickest rates by utilising multiple solutions.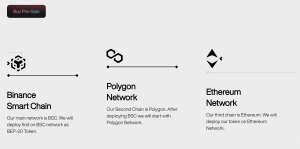 Seesaw Protocol (SSW) is still just beginning to break into the cryptosphere, offering an excellent opportunity to buy from the ground up and get in before the next gold rush. As this cryptocurrency becomes increasingly adopted and is listed on various exchanges such as PancakeSwap and Uniswap, its value could surge.
This means Seesaw Protocol has the potential to revolutionise DeFi projects. DeFi's have quickly gained prominence as one of the most significant trends in the world of cryptocurrencies. The total value locked up across leading protocols reached a record high of $236 billion in October 2021, and PwC economists forecast that blockchain technologies will boost global GDP by $1.76 trillion USD by 2030. Seesaw Protocol is well-positioned to profit from this rapidly growing market.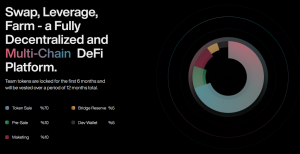 Seesaw Protocol's team is committed to building the best crypto community possible, and one way they are doing so is by adding a fee to each transaction. Each purchase of SSW is subject to a 3% fee, and each sale is subject to a 5% fee. This is advantageous for holders, as the fees are redistributed among existing holders of SSW, meaning the longer you hold the more tokens you'll have. This may also help stabilise the cryptocurrency by encouraging people to buy and hold rather than sell, thereby reducing volatility.
Cryptocurrencies are becoming more widely accepted within traditional finance with firms such as JP Morgan and Deloitte investing heavily. JP Morgan predicts Bitcoin will reach $120,000 within the next 5 years. With the need for faster, cheaper and cross-chain transactions, Seesaw Protocol looks perfectly poised to challenge the top three and generate huge value for holders.
For More on Seesaw Protocol:
Presale: https://presale.seesawprotocol.io/register
Website: https://seesawprotocol.io/
Telegram: https://t.me/SEESAWPROTOCOL
Twitter: https://twitter.com/SEESAWPROTOCOL
Instagram: https://www.instagram.com/seesaw.protocol