cryptocurrency
Can Quitriam Finance (QTM) Surpass Uniswap (UNI) to Become the Largest Decentralised Exchange (DEX)?

Decentralised exchange (DEX) systems are growing in popularity among cryptocurrency investors. The anonymity of their users and the speed with which they execute deals contribute to their appeal.
In addition to this, several DEX platforms provide their own native currencies used to conduct transactions inside their own ecosystems. With a rising trend toward decentralised financial solutions, many investors are eager soon to add the finest DEX currencies to their portfolios.
This article covers two DEX tokens. The first is Uniswap (UNI), the leading DEX coin, and the second is Quitriam Finance (QTM), a new DEX protocol.
Uniswap (UNI)
According to statistics from CoinMarketCap, Uniswap (UNI) was introduced in 2018 and quickly became the market-leading DEX.
Uniswap (UNI) foreshadowed the growth of the DEX movement by enabling users to exchange tokens without exchanging personal information. This has made UniSwap the finest DEX coins available. The platform released three versions of its DEX trading platform to provide customers with a more simplified, frictionless, and inexpensive experience.
Moreover, the network is favoured by investors since it effectively maintains an Automated Market Maker (AMM) system and employs a protocol that powers the platform's native DEX exchange.
UniSwap enables users to swap, exchange, and trade any ERC-20 tokens on its platform and offers liquidity on their preferred pools.
As a reward, liquidity providers (LPs) get tokens representing the underlying asset, which can be swapped at a 1:1 ratio when the user wishes to withdraw their profits.
In addition, Uniswap's blockchain is built on Ethereum (ETH); thus, it benefits from the efficiency of the ERC-20 token standard.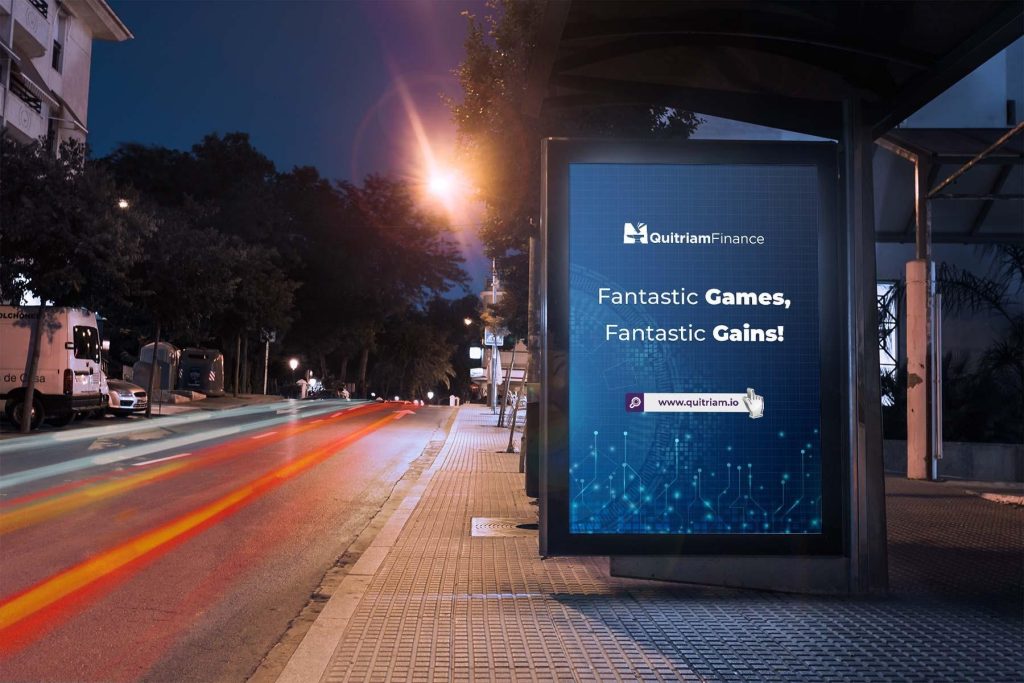 Quitriam Finance (QTM)
Quitriam Finance (QTM) is a pre-sale project that aims to become the most in-demand decentralised cryptocurrency exchange
Quitriam Finance (QTM) intends to develop an all-encompassing P2E platform that includes a native decentralised exchange (DEX), enabling users to swap tokens without leaving the platform.
The QTM coin is the native token of the protocol. QTM holders will be able to access liquidity mining services through a single-click interface.
Quitriam Finance's primary offering will be a decentralised exchange. The platform's objective is to provide retail customers access to yield farming platforms and create passive income streams via liquidity mining.
The ecosystem of Quitriam Finance (QTM) will serve as an incubator for future currency launches and offer liquidity solutions. NFTs will be interchangeable between chains.
Quitriam's decentralised exchange flexibility with several chains will enable speedy swaps across numerous blockchain networks. As a multichain network, Quitriam Finance also overcomes the difficulties that other Ethereum-based DEXs experience.
Conclusion
Future gains could be generated by combining Uniswap (UNI) with Quitriam Finance (QTM). Adding these tokens to your portfolio might result in enormous returns because of the increasing demand and necessity for DEXs when the bull trend restarts and investors seek decentralised trading alternatives.
These high-value currencies will alleviate liquidity difficulties and enable users to conduct transactions with little effort and speed.
Visit the Quitriam Finance (QTM) website for the latest information on the presale and take advantage of this once-in-a-lifetime investment opportunity.
Find out more about QTM:
Presale:            http://presale.quitriam.io/
Website:         quitriam.io
Instagram:      https://www.instagram.com/quitriam_finance
Twitter:            https://twitter.com/quitriamfinance
Telegram:       https://t.me/QUITRIAMFINANCEOFFICIAL