Lifestyle
Craig David reveals his bizarre moment in ramshackle convenience store in Costa Rica

Pop legend Craig David popped into a remote, ramshackle convenience store to grab supplies in Costa Rica – and found the owner playing his debut CD.
The multi-platinum selling and award-winning artist, 37, was trudging along a trail on the way to film an acoustic set in a rain forest when he spotted the tiny shop.
Eager to grab some water for the last leg of the trip the team wandered in only to discover the owner was a Craig David fan.
Craig revealed the bizarre moment as he was interviewed ahead of a surprise one-off gig for 1,200 TUI staff on Marella Cruises' new ship 'Marella Explorer'.
He said: ''It was madness, the guy recognised me when I walked in.
''He was going 'Noooooo – I can't believe it'. He only had three CDs – and mine was one of them.
[youtube https://www.youtube.com/watch?v=O45go4TjlLU?enablejsapi=1&autoplay=0&cc_load_policy=0&iv_load_policy=1&loop=0&modestbranding=0&rel=1&showinfo=1&theme=dark&color=red&autohide=2&controls=2&playsinline=0&]
''It was a crazy moment. We were on our way to a rain forest. It was the last place on the planet I expected to hear my songs being played.''
Craig, whose new single Magic is receiving critical acclaim, is enjoying a huge renaissance and has amassed an army of younger fans since he returned home from Miami two years ago.
But he found time to board the Marella Explorer in Palma, Majorca ahead of the ship's maiden voyage to play a TS5 set of his classic tracks, and a handful from his new album The Time Is Now.
He said: ''I am looking forward to playing on the ship because it's something I have never done before.''
Craig has quickly settled back into life in Britain – but says he hasn't yet had time to catch up on the latest box sets.
He admitted: ''I haven't even seen Games of Thrones yet. Everyone is always going 'What?!?! You haven't seen Game of Thrones?!?!
''It's a great position to be in. I haven't started it yet so I have the entire box set to look forward to.
''At the moment I don't get that much time to watch box sets.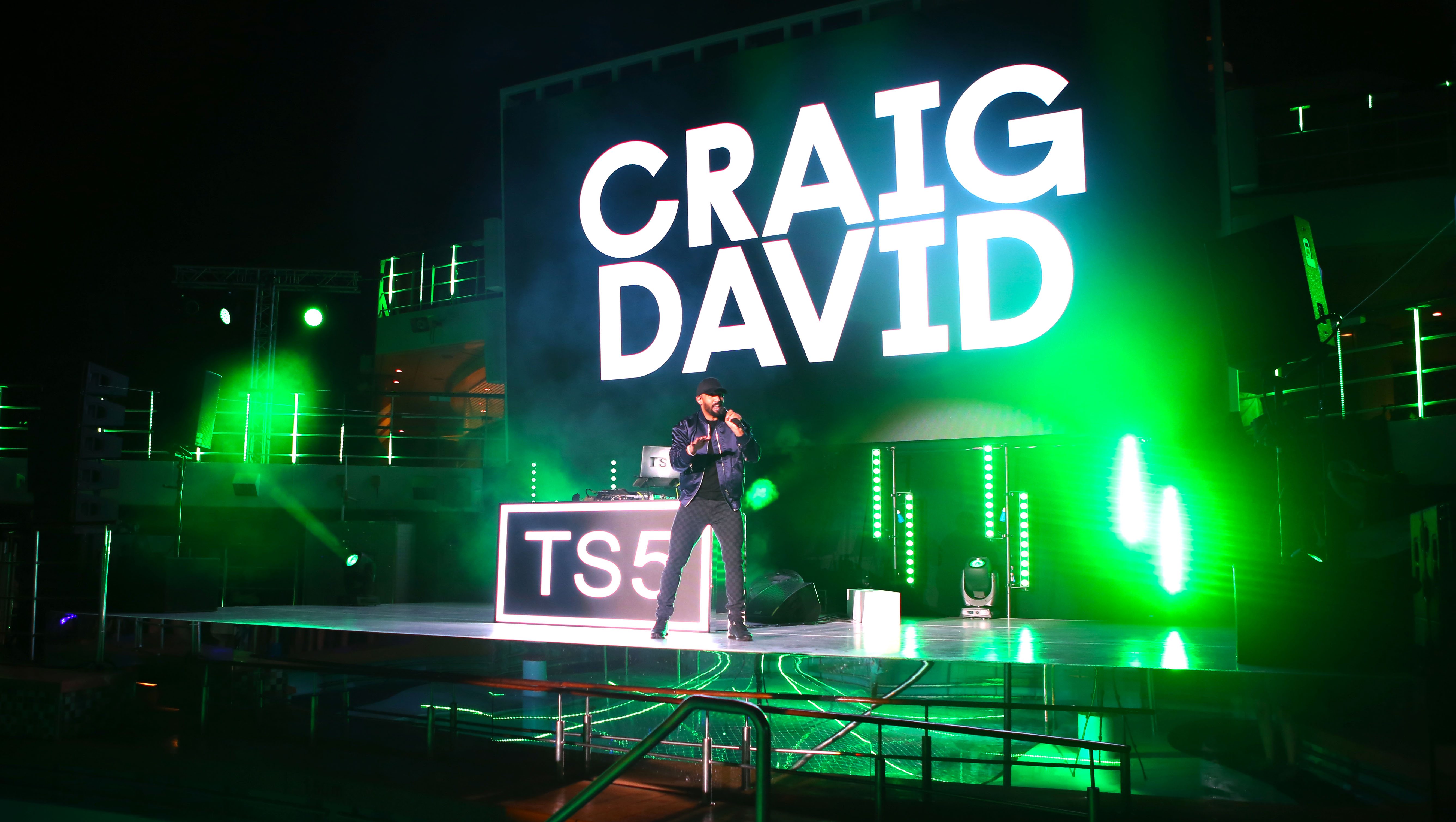 ''If I have got enough time to watch box sets I should probably be spending that time in the studio, or writing songs – but Game of Thrones is on my list for sure.
''When you start on a box set, it is easy to get lost in it and tick off the next one and the next one.
''I was like that with 24. I loved 24. That was something I ended up staying up until 4am to watch, and I was like 'how is this happening, I haven't been watching it since 7pm, have I?''
Discussing the future Craig said he would love to duet with Ed Sheeran at some point and added he would write songs for other artists full-time when it's time to hang up the mic, although he has no plans to step away from the stage just yet.
He said: ''I am a performer and I love it, it's in my heart and my blood, and I get some much from it.
''I still enjoy it, and as long as I am enjoying it and people are enjoying what I do, I will carry on.''
Craig is now able to properly follow his beloved Southampton FC once again having kept an eye on their results from afar, and was delighted they staved off relegation.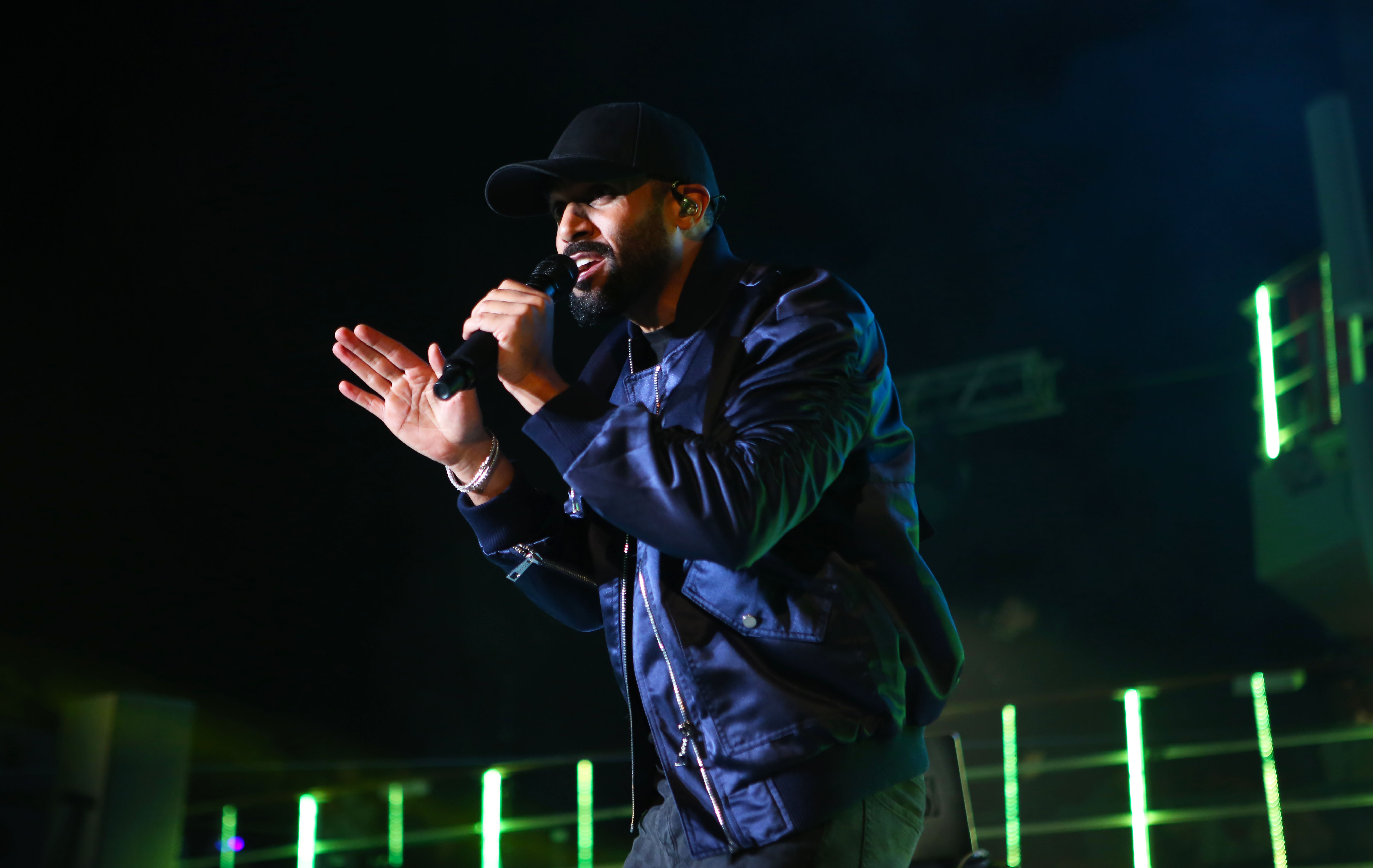 Next weekend he is playing at The Biggest Weekend in Swansea, the team Saints effectively relegated thanks to a 1-0 win in Wales a fortnight ago.
Craig smiled as he said: ''Obviously, I wanted Saints to stay up, but I actually didn't want Swansea to go down. They are a great club, and have a decent team.
''Relegation is never a nice feeling. Saints went down the Championship and then down to League One, which was a rough time. I am sure Swansea will bounce back.''
The Seven Days singer also revealed he has high hopes for England at the World Cup in Russia.
He added: ''I am really happy Gareth Southgate has got so many young players in the squad.
''Having worked with a lot of them at Under 21s he knows better than anyone how they can perform under pressure and how good they are.
''We have got a youthful team and I think they will go out there, pull the Three Lions shirt one and play with pride and give it a real go.''
* Following a rebrand in 2017, the launch of Marella Explorer was an opportunity to showcase a more modern Marella Cruises.
The live show's creative theme, 'energy and light', provided a fitting canvas to express the new phase of Marella Cruises' journey.
Marella Explorer offers even more choice, space and flexibility to customers with two new cabin types, a family balcony cabin which sleeps up to five and a balcony cabin that offers more external space; 10 restaurants with new premium dining options and 12 brand new entertainment shows.
Alongside all of these exciting new additions are a team of 830 Marella Cruises staff who will continue offering Marella Cruises' renowned friendliest service at sea.
Managing Director of Marella Cruises, Chris Hackney, said: "The launch of Marella Explorer marks an exciting time for us as she is the first ship to officially launch under the Marella Cruises name, so it was an honour to have Craig David join us in celebrating such a fantastic night.
"The crowd went wild during his performance."
Marella Explorer will set sail on her maiden customer voyage on Saturday 19th May, visiting a variety of ports in the Mediterranean for destinations such as Villefranche, Barcelona and Naples.