Technology
Tech that could be crucial to your company's post-lockdown office

2020 has been a rollercoaster year, to say the least. Plans across the globe have been scuppered and, in a business sense, some companies have profited from COVID-19 while others have fallen victim. Initial predictions for the year estimated that companies would be bolder with an increased focus on employee experiences, but how are companies able to get more strategic about employee experiences when the world is locked down for months? 
Whilst the early predictions for 2020 may not ring true, there's certainly likely to be an influx of technology that will prove vital for your company's post-lockdown office. So, what are the experts saying?
Technology is invaluable
Technology has been crucial in the global response to the coronavirus crisis. As the demand for a contract-free economy increases, it makes sense that we are growing more and more dependent on technology. Everything that can move online will move online – at least in the business world. Investments from companies are set to support remote working long beyond lockdown, with teleworking becoming more of a right than a privilege.
Anti-virus app
In regards to actually being in the office, we're all more than aware that maintaining a distance and frequently washing our hands and surfaces is important; but what about the everyday systems we once knew? Both smartphones and computers were imperative before COVID-19, and this has now only intensified.
Consultant giant PwC is developing an app for businesses to trace which employees are in close contact, and alert the HR department to those who are at risk of contracting the virus. Digital contact tracing could be a favourable way for businesses to contain the spread of the virus in the workplace, as it can help identify who is most susceptible to developing symptoms. This app is just one example of what is to come.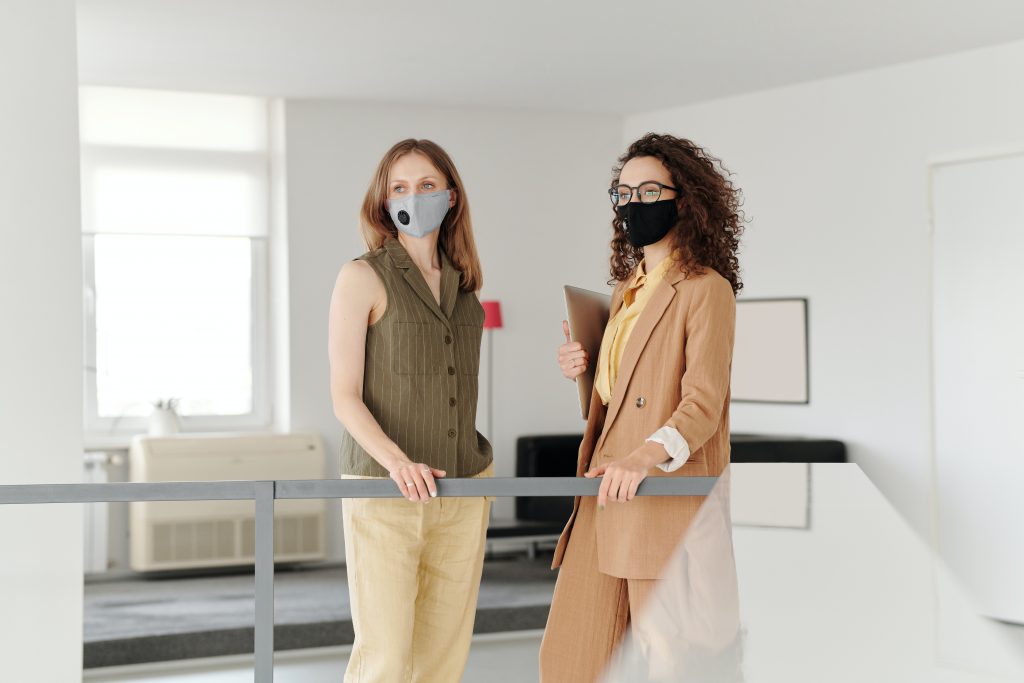 Greater reliance on the cloud
Cloud solutions have proved invaluable for businesses during lockdown. However, for those working in the finance industry, trying to work through lockdown is likely to have demonstrated some frustration. In many cases, because of the sensitivity of the data kept, accounts and details are stored on hardware somewhere on the premises; easy access cannot be granted. In light of this, companies are set to review cloud-based accounting and finance solutions so the finance department can work remotely if and when needed.
Quality assurance redesigned
The likes of computers, smartphones, and cloud solutions are all treasured technologies, however, new technologies are going to be introduced into offices worldwide. Making sure that surfaces are deep cleaned is simply not enough; it's time for better air quality. Because of this, materials that are typically found in labs are likely to become a key consideration in the office.
Anti-viral coatings and composites that are easier to clean, as well as lighting that offers "antimicrobial lights", is expected to become the new norm. Such lighting makes exposed areas inhospitable for bacteria and microbes to grow, meaning that the product is more efficient than deep cleaning and, as a result, the protection of office workers will be heightened. 
While such technologies and precautions are inevitable, it's hard to predict what offices of the future will look like. A serviced office from BE Offices may be one viable solution, however, regular washing of hotspots, such as keyboards, door handles and switches, should be mandatory.