Missed Out on Solana (SOL)? Are these Cryptocurrencies the next Big Thing?
Missed Out on Solana (SOL)? Are these Cryptocurrencies the next?
Last year, the cryptocurrency Solana (SOL) increased by more than 11,000 percent. As a result, you may be hesitant to invest in a pre-established cryptocurrency that has earned such impressive profits.
However, with hundreds of cryptocurrencies available, it could be a wiser idea to delve in one that hasn't yet risen – and perhaps profit from a significant growth in the future.
HUH Token (HUH) is a cryptocurrency that launched on December 6, 2021 to phenomenal success.
In less than a week, its value has increased by more than 3,500 percent. The decentralised exchanges PancakeSwap, Uniswap, and BitForex all accept HUH. For what is nearly a brand-new cryptocurrency to display such high numbers shows incredible potential.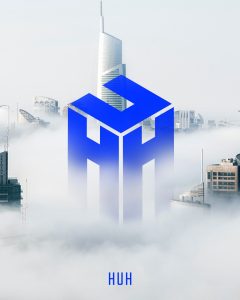 Recently, there was also a viral social media campaign that had influencers with over one million followers from both Twitter and Instagram. This caused a green spike in what seems to be quite a red market.
According to the website and whitepaper of the HUH Token team:
MetHUH this will be a web3.0 social media network that will make income via sentiment analysis. The first iteration of this app is being released next week it's initial purpose is for creating a space for well-established influencers to be exposed to cryptocurrency and the brand. This could mean another potential viral moment in the near future and with a smaller market cap than some of the more established cryptocurrencies like Polkadot (DOT).
Additionally, a play-to-earn game will be launched next month with the release of NFT's for the presale holders; however, specifics on this remain unknown.
HUH Token proves to be a great bet for such a new cryptocurrency; however, going for a slightly more established and technical choice is also a good option.
Connecting the DOTs
Polkadot (DOT) is one player to consider. Polkadot (DOT) increased by 278 percent last year. That's a significant rise. However, it is evident that it has the potential to raise more, particularly given its prospects and the achievements made by Solana (SOL) and other competitors. Polkadot (DOT) is a relatively new cryptocurrency that became available in May 2020.
It unveils a vital component designed to fuel its expansion. Polkadot (DOT) enables data transmission from one blockchain to another. This might be a significant benefit as the usage of blockchains grows. This is one of the reasons why this cryptocurrency is an excellent investment right now. Let's take a look at the whole narrative.
Everything revolves around interoperability. Polkadot (DOT) stands apart from the pack for one reason in particular. The goal of this blockchain is fundamental interoperability. In the cryptocurrency realm, most transactions happen on a single blockchain, and data or tokens cannot be moved to other blockchains without a frustrating multi-step process, and sometimes not at all. Polkadot (DOT) takes care of this.
The network has a major chain, known as the relay chain, that handles transaction validation, security, and overall system coordination. Polkadot (DOT) also features parachains, which are essentially a number of parallel blockchains. Developers may create anything they want on these chains, and thus, they can create their own blockchain with an emphasis on decentralised apps (dApps).
Polkadot's (DOT) development framework is available to developers, and it enables them to pick pre-designed components, which speeds up the whole construction process compared to beginning from scratch.
Polkadot (DOT) finished the introduction of parachains in December last year and developers have been flocking to this burgeoning blockchain. According to Electric Capital's most recent developer report, the number of developers on Polkadot (DOT) increased from December 2020 to the end of last year, rising from 840 to 1,400.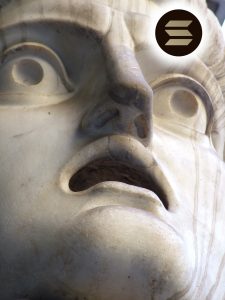 Increases in the number of developers are a good indicator of a cryptocurrencies success since it suggests that more and more people are utilising the network.
The emphasis on compatibility might be significant. After all, the future of bitcoin may have several winners and having a blockchain that can link them may be critical to the success of each one.
HUH Token (HUH) has only just begun to show us what she is capable of. But there's a lot more on the way.
Buy On HUH Website: https://swap.huh.social/
Buy On PancakeSwap: https://bit.ly/35qgxsy
Buy On Uniswap: https://bit.ly/3g1rRgC
Website: https://huh.social/
Telegram: https://t.me/HUHTOKEN