Law
Valuable Tips for Dealing with the Aftermath of a Rideshare Accident

There's no denying that rideshare services are convenient. In fact, for a growing number of people, they've come to take the place of traditional taxi services and public transport. Still, this doesn't mean that rideshare drivers aren't every bit as susceptible to accidents – both self-inflicted and otherwise – than other motorists. And should you ever find yourself involved in a rideshare accident, knowing how to properly navigate the aftermath can make things considerably less stressful.
Get Yourself to a Safe Location
Your personal safety should be your foremost concern in the wake of a rideshare accident – or any automotive accident, for that matter. So, if the vehicle in which you were riding is stuck in an unsafe area, make a point of getting yourself to a safe location. For example, if the car is in a spot where additional collisions are likely to occur and can't be driven, carefully exit the vehicle and walk to a safe location – provided, of course, you're in any condition to do so.
Be Aware of Any Injuries You've Incurred
Injuries from auto accidents aren't always readily apparent. This is often attributable to the rush of adrenaline people tend to feel in the immediate aftermath of accidents. In addition to clouding your judgment, an adrenaline rush can cause you to believe that you're far less injured than you actually are.
So, once you've gotten yourself to a safe location, inspect your body for injuries and photograph any that you encounter. Photographing your injuries, as well as any vehicle or property damage, can paint a clear picture of the accident for police, insurance agents and other relevant parties. Of course, if you're unable to do this without causing yourself pain or discomfort, you're better off waiting for the arrival of emergency services.
Call 911
Calling 911 in the wake of a rideshare accident is important for a number of reasons. First off, since most states require citizens to alert the police of any accidents that result in property damage or personal injury, failure to do so may constitute a violation of the law. Secondly, if the police aren't contacted, there will be no official accident report, which can prove detrimental to anyone looking to file an insurance claim or pursue a civil lawsuit. Thirdly, if you or anyone else involved in the accident have been injured, calling 911 ensures that emergency services will promptly arrive on the scene.
Exchange Information with the Other Parties
Since the responsible party's insurer will likely be the one providing you with compensation, it's imperative that you exchange insurance and contact information with anyone else involved in the accident. Needless to say, this will make filing a claim with the negligent driver's insurer considerably easier. Furthermore, if your rideshare driver was the party at fault, you'll probably need to file a claim with their employer.
If the responsible party isn't forthcoming with their insurance information, don't react with anger or attempt to engage them in an argument. Instead, simply request that the police collect this information for you upon their arrival. No matter how frustrated you are, getting into a verbal or physical altercation will only serve to make a bad situation even worse.
Contact an Attorney
If you're interested in pursuing a civil suit against the responsible motorist or are being given the runaround by their insurer, a dependable attorney can be an invaluable ally. When seeking out the right attorney, take care to limit your options to people who have ample experience representing victims of rideshare accident victims. Mile High City residents who have found themselves injured in such accidents should reach out to skilled, knowledgeable Denver rideshare accident lawyers.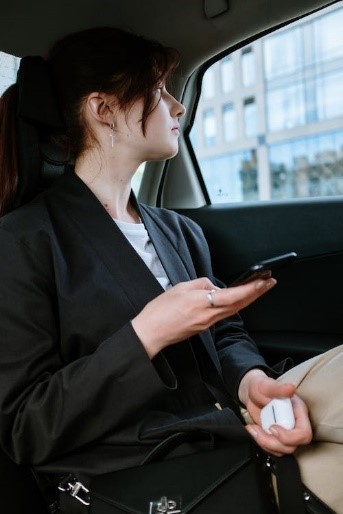 Whether you're looking for a way to get around town or explore an exciting new locale, a good rideshare service is likely to serve you well. However, as is the case with anything that involves automobiles, you run the risk of being involved in an accident every time you use a rideshare service. Should you ever find yourself in this unenviable situation, knowing what steps to take can make weathering the aftermath considerably easier. Anyone looking to effectively navigate the fallout of a rideshare accident will be well-served by the pointers discussed above.