Join us to make it a year to remember for our most in-need children and young people
Schools, voluntary and community groups and businesses in Hartlepool are being invited to help build on the success of a project to provide healthy food and stimulating activities to children and young people in the town over the school holidays.
Hartlepool Holiday Fun is led by Hartlepool Borough Council using Government funding and is designed for children who receive benefits-related free school meals, but other children can take part.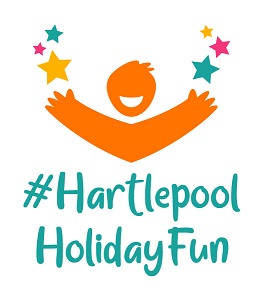 Since it was launched at Easter last year it has been a great success, with thousands of children across the town enjoying its Easter, summer and Christmas activities.
Now organisations and businesses are being invited to come together to make it even bigger and better this year.
Groups taking part will receive funding to provide free engaging and enriching activities, plus a nutritious meal each day, for eligible children and young people for at least four hours per day, four days per week for four weeks during the school summer holidays and for a week during both the Easter and Christmas holidays.
Organisations wanting to take part should complete an application form which is available – together with further information – by clicking here.
The closing date for receipt of completed applications is 12 noon on Wednesday 9th March.
Councillor Jim Lindridge, Chair of the Council's Children's Services Committee, said: "Organisations involved in Hartlepool Holiday Fun play a vital role in helping ensure that children and young people in our most vulnerable families don't go hungry and all our children can enjoy exciting, fun activities which keep them stimulated and support their learning and development.
"We had a fantastic year in 2021 and we're looking forward to going from strength to strength in the year ahead.
"If your school, organisation or company is interested in joining us this year and making such a big difference for children and families in Hartlepool, we'd love to hear from you."