Food
Lidl takes a swipe at rival supermarkets M&S and Waitrose, with new advertising campaign

Cheeky Lidl bosses have had a swipe at rival supermarkets M&S and Waitrose, by unveiling a new advertising campaign which spells out the price difference between some of this year's festive offerings.
Branding the upmarket giants as the more expensive option, the brazen new posters, which are situated within 100 metres of the opposition, clearly outline how much cheaper items like smoked salmon and mince pies are at Lidl.
In an attempt to reinforce the 'Big on Quality, Lidl on Price' positioning, Lidl are going all out to ensure shoppers understand exactly how much money they could save.
Ryan McDonnell, commercial director at Lidl UK said: "Our Deluxe range offers customers the best value and quality in the market and these ads are all about us getting that message out there.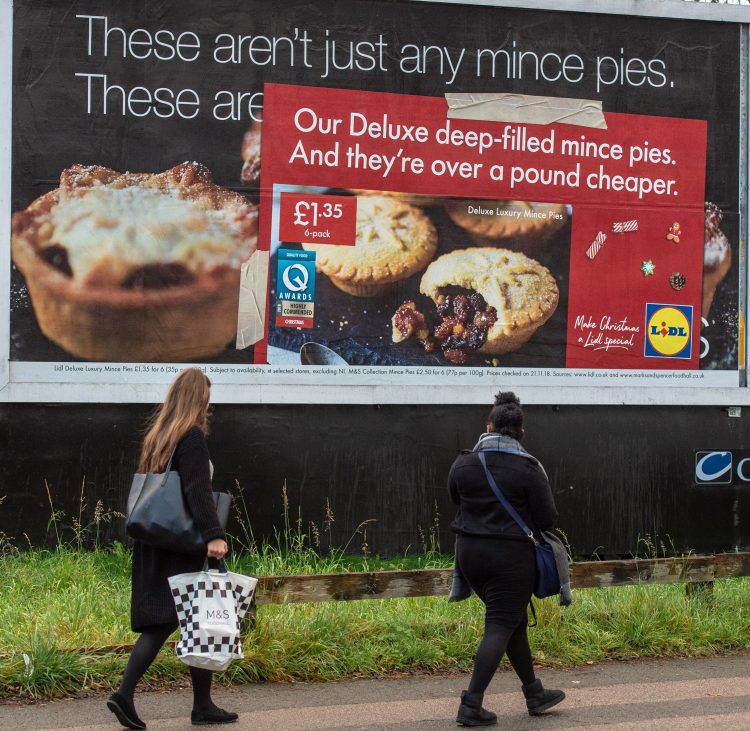 "Shopping anywhere else means customers are paying more than they need to for great Christmas products.
"From our 24 month matured Christmas Pudding and our Baklava Mince Pies, to our Deluxe Broadland Free Range Turkey and Gingerbread Gin Liqeur, our premium range means customers can really upgrade their Christmas this year, without a hefty shopping bill."
The outdoor adverts, which appear across the country nationwide from today, feature the tongue-in-cheek tone the brand has become synonymous with.
As well as the recent launch of its 'Upgrade Your Christmas' campaign, the supermarket posted an advert of the Yamaha YPT-244 piano, following the broadcast of the Elton John and John Lewis Christmas advert, with the line 'It's a Lidl bit funny'.