In the news: 11-17 February 2022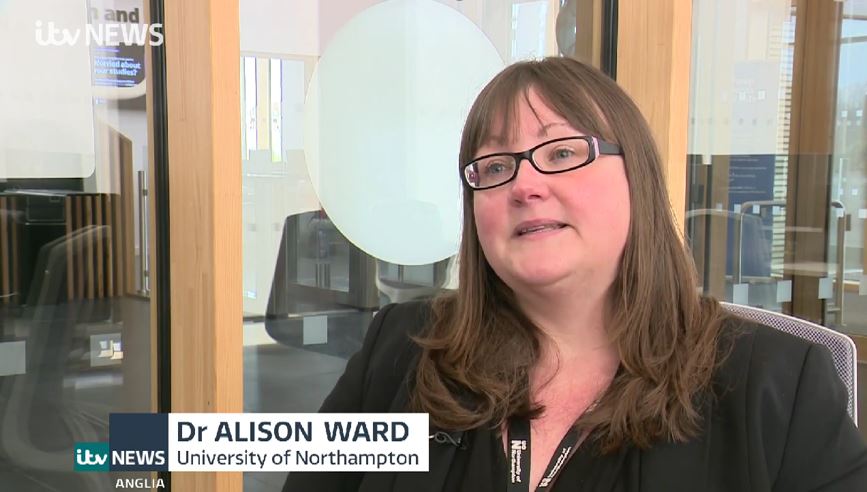 A round up of mentions of our students, graduates, staff and the University in the media during the past week.
UON campus police officer Karl Greenham is walking the 62-mile long 'Jurassic Coast Challenge' in May to raise funds for charity. His story features in the Chronicle and Echo.
David Waller, Senior Lecturer in American Politics, spoke with BBC Radio Northampton about the unfolding political situation between the US, Russia and Ukraine. To listen again (starts 2hrs 18m).
Graduate Teaching Assistant in Exercise Physiology Ben Wright gave an interview for Blood Pressure UK's magazine about the use of isometric exercise in reducing blood pressure and how to take part in a research project he is working on.
Senior Researcher Dr Alison Ward spoke to ITV Anglia News about how arts and other creative activities can help people who have dementia (watch again clip has expired).
Twelve police officers have graduated after successfully completing the first Police Constable Degree Apprenticeship (PCDA) programme at UON, as reported by the Northamptonshire Telegraph and Daventry Express.
Our resident coronavirus expert and Visiting Professor of Nursing Dr Steve O'Brien gave his regular, weekly catch up on BBC Radio Northampton. He talked about the possibility of the need to self-isolate being removed. Listen again here (1hr 42).
News Anyway report on a recent Fashion students' photoshoot and how new and established businesses across West Northamptonshire can benefit from University-delivered support programmes.
Double-Gold Paralympic swimmer and UON student Maisie Summers-Newton was interviewed by Heart FM Northampton and Bedford about how the University's Elite Athlete Scholarship is benefitting her (listen again link unavailable).
Four new honorands were conferred into the UON family, for their services to sectors as diverse as human resources and the leather industry. International Leather Maker highlighted that Federico Brugnoli received an honorary doctorate.