Helping rough sleepers during storm Eunice.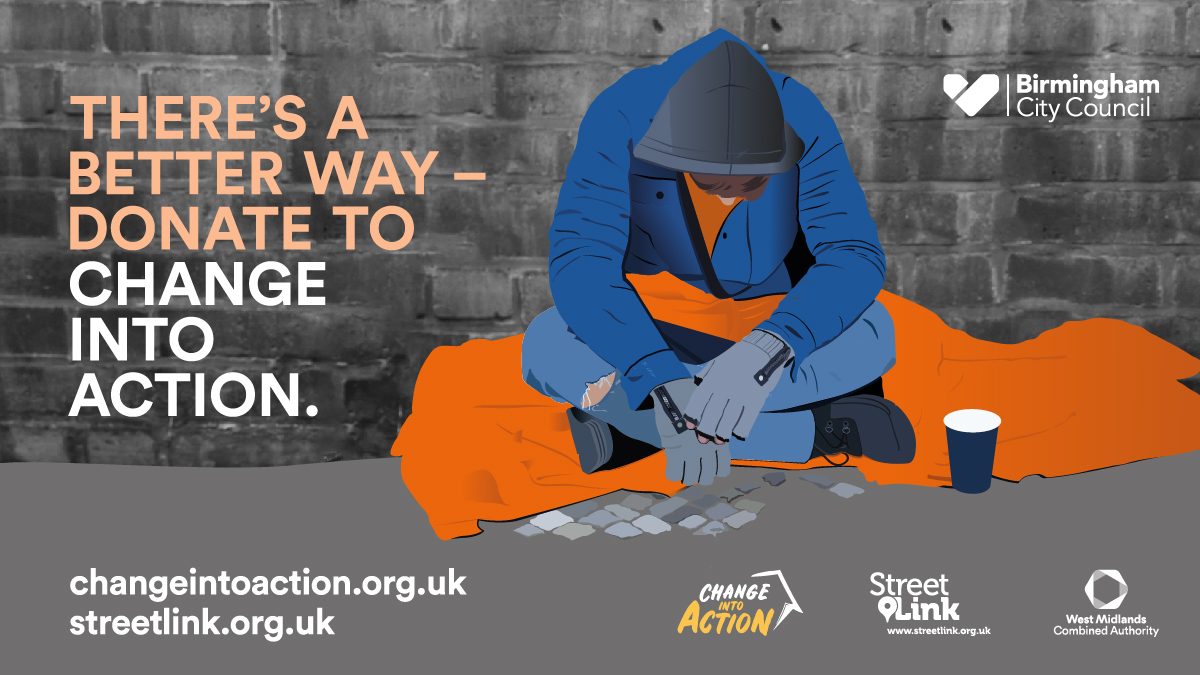 Published: Friday, 18th February 2022
Due to Storm Eunice our Severe Weather Emergency Protocol remains activated across Birmingham to help people sleeping rough.
During storms and freezing temperatures Birmingham City Council activates the Severe Weather Emergency Protocol (SWEP) and we redouble our efforts to encourage anyone remaining on the streets to come into accommodation There are outreach workers commissioned by the Council, working on the streets to help people sleeping rough, 7 days a week, 24 hours a day. This includes an accommodation offer for all, substance misuse workers, health workers, and youth workers. If anyone is concerned about someone who may be sleeping rough they need to notify the team through https://www.streetlink.org.uk/ – the outreach team follow up on every notification.
Anyone at risk of homelessness should seek support to prevent their homelessness. Birmingham City Council provides a number of routes for this which can be found here https://www.birmingham.gov.uk/homeless including our partnerships with organisations such as Trident Reach, Sifa-Fireside, Birmingham & Solihull Women's Aid, St Basil's and Spring Housing.
We know that many people want to help a person who is homelessness. A great way to do that is through supporting https://changeintoaction.org.uk/choose-your-region/ which we believe is a better way to financially help someone who is sleeping rough rather than giving money directly to someone begging on the street. All funds given go directly to help homeless individuals supported by our partner agencies.