Coventry
Coventry continues in the fight to get HIV diagnosed in the city this National HIV Testing Week – Coventry City Council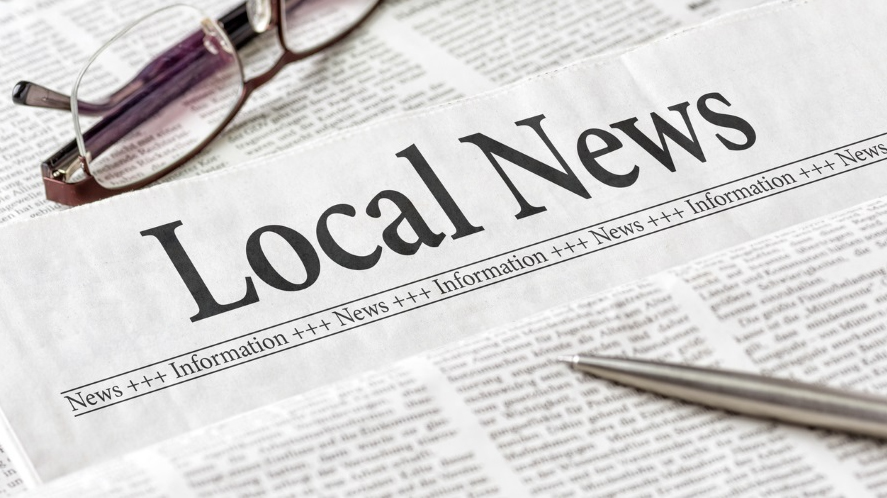 Health and care partners in Coventry are marking National HIV Testing Week, running from 7–13 February.
Health and care partners in Coventry are marking National HIV Testing Week, running from 7th – 13th February, by reminding people about the importance of getting tested for HIV if they think they may have been at risk of contracting the virus to help save lives.
Coventry is one of the areas in the West Midlands with high rates of the HIV virus.  Many people can live with the virus for a long time without any symptoms and late diagnosis can lead to poorer health outcomes and reduced life expectancy for those affected.
During the course of the week, Superdrug on Market Way in the city centre and Vantage Chemist on Far Gosford Street is holding a walk-in information hub to talk to people and answer any questions as well as their usual service of offering HIV testing on-site. Residents can come and visit these sites if they want to find out more about HIV or are worried they may have been infected or know someone that has.
HIV is a virus that attacks the immune system and weakens the body's ability to fight infections and disease. The most common way to get HIV is from having sex without a condom or from blood to blood contact, such as from an infected needle or from medical treatment (such as a blood transfusion) in a country where infection control is inadequate.  HIV can also be passed from mother to child.
The only way to know your HIV status is to get tested and in Coventry, you can get a free finger-prick at several pharmacies in the city any day:
Henley Green Pharmacy, 53 Broad Park Road, Coventry, CV2 1DB

Superdrug, 21-23 Market Way, Coventry City Centre, CV1 1DL

Vantage Chemist, 130 Far Gosford Street, Lower Stoke, Coventry, CV1 5EA

Woodend Pharmacy, 67 Deedmore Road, Coventry, CV2 1AX
1 in 12 people unaware they have the virus, and those diagnosed at a late stage are ten times more likely to die in the first year after diagnosis and spend an average of 3 to 5 years unaware that they have the virus. Although there is no cure for HIV, treatments are now very effective, enabling people diagnosed with the virus early to live long and healthy lives.
A combination of regular testing among high-risk groups such as men who have sex with men, people of Black African ethnic origin & people who share needles or syringes; HIV treatment and condom use is the key to winning the fight against HIV. There are several ways to get tested and in just 60 seconds a finger prick test can indicate if a person is positive or negative.
The fear of receiving bad news, as well as the perceived stigma associated with HIV and AIDS, can prevent people from being tested. However, the sooner individuals take test and are diagnosed, the sooner they can receive the healthcare and support they need to live a healthy life.
The day is a chance to reflect on HIV at a global, national and local level and remember those who have lost their lives, but it is also an opportunity to celebrate the fact that many people are living well with HIV which was unthinkable many years ago. HIV is no longer the disease it used to be, and you can live a long, healthy life with the support of regular medication if diagnosed early on. The treatment available will make the virus undetectable in your blood meaning it can't be transmitted to sexual partners and you can have children without passing it on.
Councillor Kamran Caan, Cabinet Member for Public Health and Sport, said: "It's HIV Testing Week and it is a brilliant campaign that should be supported by everybody. I want to encourage testing for HIV, even during these difficult times.  




"The only way to know if you have HIV is to get tested, if individuals test positive, they can get treatment and still live a long and healthy life.  This will also help to control onward transmission of the virus. 




"All testing is done in complete confidentiality and people can order a free home test or have a quick finger prick test at their pharmacy, GP or Sexual Health Clinic and get results in just 60 seconds.




"Let's help get HIV diagnosed earlier in Coventry."
Charlotte Hubbard-Thompson, Head of Integrated Sexual Health services at Coventry and Warwickshire Partnership NHS Trust, said: "HIV is a treatable long-term condition. Early diagnosis means people can start treatment as soon as they are diagnosed, which can prevent the infection from being passed to others unknowingly. Early diagnosis and treatment also means that AIDs can be prevented, ensuring that someone with a positive HIV diagnosis on treatment can remain fit and well. Treatment for HIV is simple and free. We, therefore, urge people to come forward and get a free HIV test."
So please join the fight to beat HIV once and for all; if you are sexually active take a quick and easy test to help reduce the number of people with undiagnosed HIV in the city who unwittingly may pass on the virus.
To book a confidential appointment for a free HIV test in Coventry, call 0300 020 0027 the Integrated Sexual Health Service at Coventry's Health Centre or visit the website and search 'sexual health'.
For more details of how to get tested and which pharmacies in the city offer the finger-prick tests can be found on our website. .