Paralympian alumna to support 2022 BRIT Challenge
University of Bedfordshire graduate and para-dressage international champion, Mari Durward-Akhurst, has been named as an Ambassador of the British Inspiration Trust (BRIT) and is supporting the annual BRIT Challenge this year.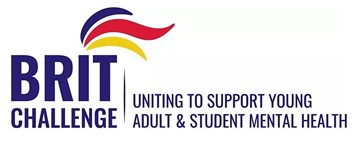 The BRIT Challenge raises money to support and improve young adults' mental health, fitness and wellbeing. This year, participant teams will collectively aim to cover 2022 miles between now and University Mental Health Day on the 3rd March, by wheelchair-pushing, walking, hand-cycling, running, rowing and by any other physical means.
Each year, the BRIT Challenge is supported by successful and high-profile Ambassadors. Paralympian dressage rider Mari – a two-time international and five-time national champion who studied with the University's School of Sports Science & Physical Activity (SSPA) – graduated from the University in 2015. She is supporting and encouraging students and staff from the University of Bedfordshire, the Bedford College Group and Central Bedfordshire College to take on the challenge.
Mari – who has cerebral palsy, ataxia and dystonia – achieved a degree in Sports Therapy and had initially planned to set up her own business but instead became a full time athlete. Mari says that horse riding has helped with her physical and mental health which have both been impacted by her condition. She hopes her experience and success will help inspire others to take on the BRIT Challenge and raise money for an important cause.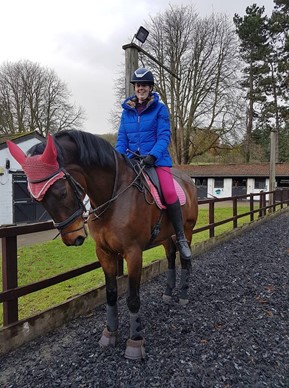 In an interview on the BRIT Challenge website, Mari commented: "Having lived with a life changing condition, been bullied at school because of my disability, and as a former student, I know that many young adults suffer with mental health challenges. I am thrilled to be joining the BRIT Ambassador family to support and improve young adult mental health throughout the UK.
"The Covid-19 pandemic has had an impact on the lives of many young people; especially those who are vulnerable, living with disabilities and who have limited mobility. Mental health services are under increasing pressure and it's vital that students receive support for their mental health and wellbeing now, so that they do not endure long-term mental health effects that will affect their health, studies and future employment.
"The British Inspiration Trust's annual BRIT Challenge is an exciting UK-wide opportunity for students and young adults of all abilities to unite as university and college teams – at home or on campus – and take part in a feel-good February fundraiser. I look forward to encouraging and supporting students and staff as they take on the BRIT Challenge."
Funds raised through the challenge go towards BRIT's work, as well as local and national charities. Over the past two years, approximately 180 university and college teams have taken part in the challenge. For more information or to register, click here.