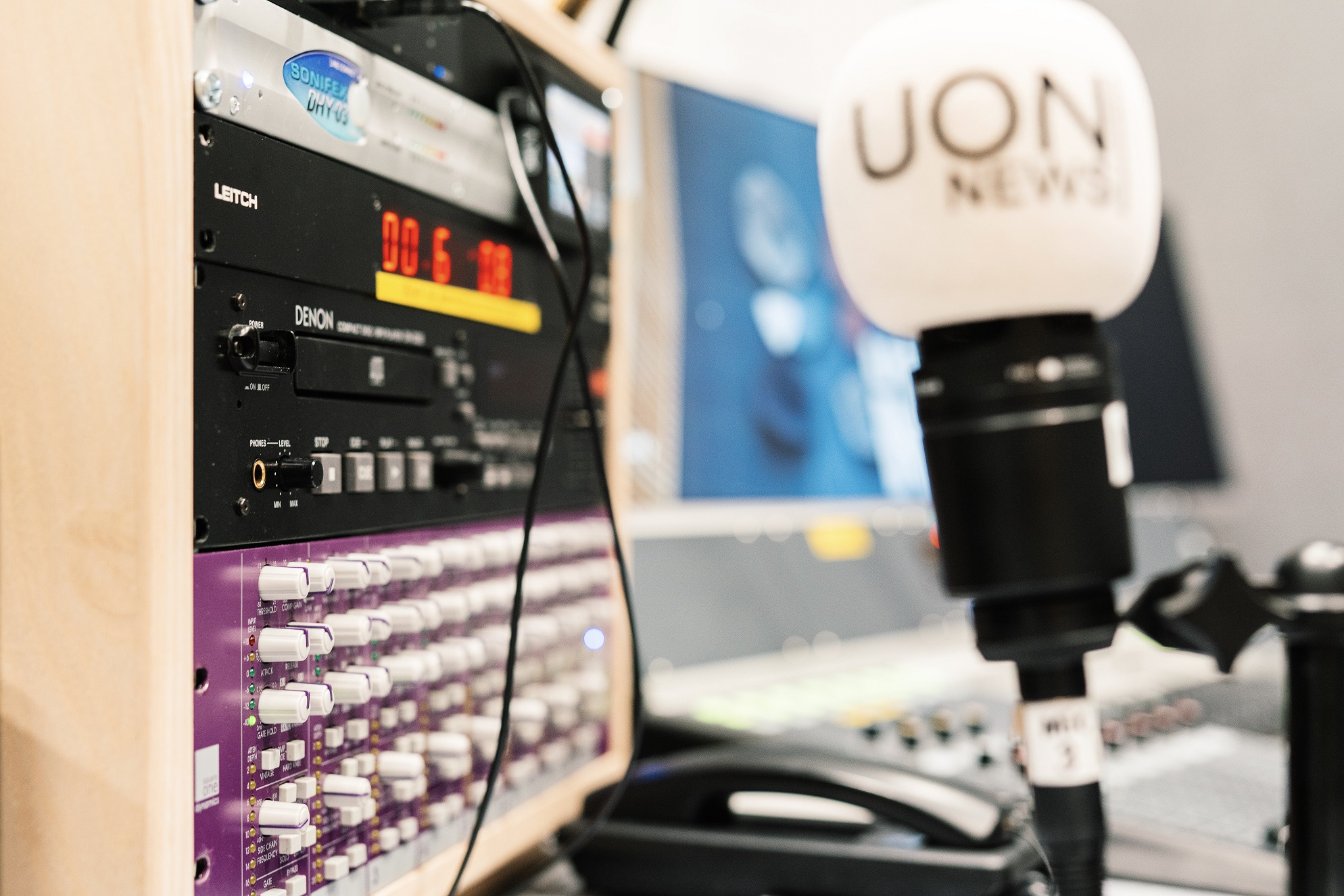 A round up of mentions of our students, staff and the University in the media during the past week.
Our coronavirus expert Dr Steve O'Brien was back on BBC Radio Northampton earlier talking about the Covid data trends and the recruitment, creativity and thought that the post-Covid recovery of the NHS needs. Listen again here (1hr41 & 2hrs44).
Fashion graduate Maisie Thompson spoke to Northants Live about appearing in You Do You, a Channel 4 programme to be broadcast entirely on Instagram and which follows the lives of young creatives in Manchester.
BBC Radio Northampton's John Griff interviewed Paralympian student Maisie Summers-Newton about her dream of becoming a primary school teacher, and looking forward to this year's Commonwealth Games. Listen again here (starts 1h 16m).
John also spoke with sports student and Paris 2024 Olympics hopeful Ruby Archer about overcoming injury and how our new elite athletes sport scholarship can help her make Team GB. You can listen to the chat here (starts 3h 47m).
Senior Lecturer in Events Management & Tourism Claire Leer talked to BBC Radio Berkshire about research she has been working on that explores the power of live UK drag events and the huge mood boost they give. Listen back here  (1hr 24mins).
A new, multi-agency project involving the University tasked with creating free access to cycling, new cycle routes and guided rides in Northampton has been launched, as reported by BBC online and the Chronicle and Echo.
The University has joined almost nine thousand organisations and businesses across the UK who pay above the minimum wage on the Living Wage Foundation's directory, as reported by News Anyway.
The Fresh Produce Journal reports that in partnership with Waitrose and University of Northampton, Blue Skies has launched a Fresh Produce Impact Hub to look into sustainability solutions, with an initial focus on plastics.
The Blackpool Gazette reports on Charles Betty receiving an MBE in January. In 2018 Charles became the oldest person to receive a PhD, through the University of Northampton.