Plans outlined following St Walburgas Road consultation

Posted on Friday 11th February 2022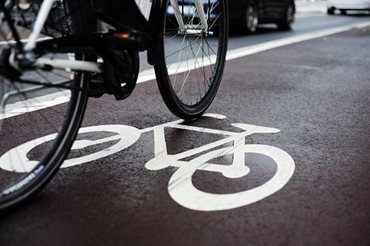 Following feedback from residents and local organisations, Blackpool Council has put forward revised proposals to improve cycling provision along the St Walburgas Road route and further afield in Blackpool. 
The council initially secured £312,000 in funding from the government's Active Travel Fund, which focuses on improving walking and cycling facilities along key routes. In 2021, as part of this investment, outline plans were put forward to implement a cycle scheme on St Walburgas Road, creating a new and improved cycle route between the existing facilities at the Plymouth Road Roundabout and Four Lane Ends roundabout. 
At the time, the proposed changes included new and segregated cycle lanes featuring 24-hour parking restrictions, a new toucan crossing outside St Mary's Catholic Academy and a one-way entrance and exit at the southerly end of Brendan Walk. To gauge support for the scheme, an 8-week consultation was launched in summer 2021. Engagement included an online questionnaire, focus groups and face-to-face sessions with local residents. 
252 responses were received in total. The majority of those were not in favour of the proposed scheme (55.2%), however there were some respondents that were in favour (40.5%) and wished to see improvements to the existing scheme. 
In light of the feedback received, the council has put forward updated proposals as an alternative to the original scheme. The plans include: 
Upgrading the existing cycle scheme on St Walburgas Road, albeit without the major changes originally proposed – this is put forward in response to survey feedback from local cyclists, many of whom said they were eager for the council to improve the existing facilities to make the route safer and more user-friendly 
Exploring whether the Active Travel funding can be used to invest in the 'Blackpool Wheel' scheme, a proposed 24-mile-long cycling, walking and running route which would link the Promenade to other paths and open spaces in Blackpool 
Cllr Neal Brookes, Blackpool Council's Cabinet Member for Enforcement, Public Safety, Highways and Transport, said:
"Last summer, we consulted with local residents to gauge support for the St Walburgas Road scheme. Almost 500 local households were sent letters and we invited comments from right across Blackpool as part of an online campaign. We also worked with organisations who might be directly affected by important changes, such as St Mary's Catholic Academy and the North West Ambulance Service. 

"Consultations like these are so important as it helps us to better understand the issues that affect local people. We were eager to hear what people had to say and we have listened carefully – whilst there was a good amount of support for the scheme, we accept that the majority of respondents had concerns.  

"We're now exploring other avenues, all of which will improve local cycling and walking routes, reduce traffic congestion and help us all to enjoy healthier lives. We're grateful to everyone for their feedback." 

Posted on Friday 11th February 2022