A30 Kitt Hill to remain closed
A30 Kitt Hill and Cornhill in Sherborne will remain closed following damage to a wall.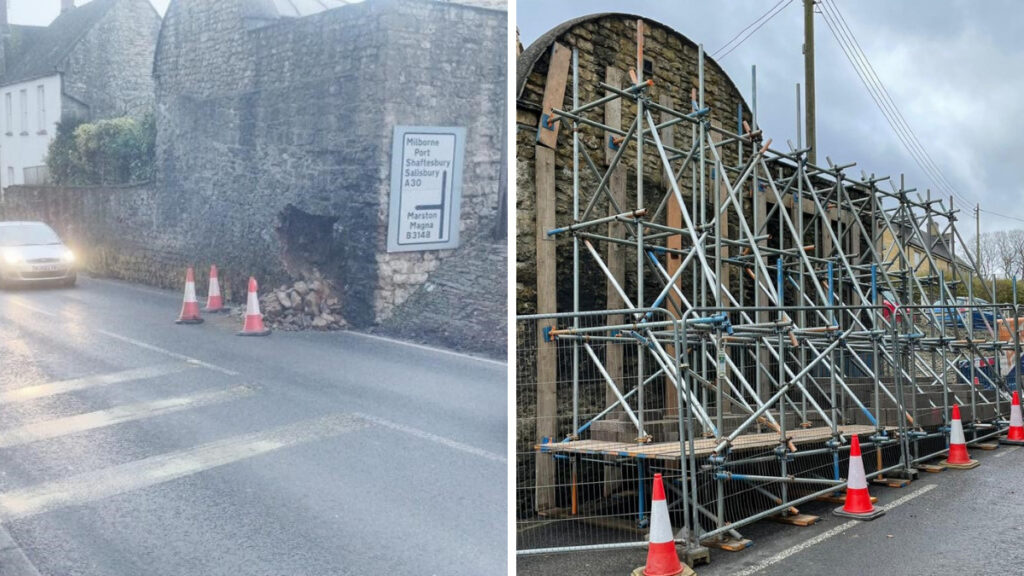 Specialist structurally designed supporting scaffolding has now been erected in the westbound carriageway to support a damaged wall. Only 2.4m width of road width is left unobstructed, which is not enough space for vehicles to safely pass the scaffold.
We'll only be able to reopen the road at this location if the propping can be reduced or when the repair has been completed.
This closure could be in place for quite some time as the property owner will need to carry out conversations with their insurers before being able to instruct surveyors and other contractors to make the repair.
Our priority is keeping road users safe.
The signed diversion route remains in place, this has to be on the same classification of road as the one closed, so is signed A30 – A352 – A3030 – A357 – A30. Local drivers may wish to choose a shorter, alternative route, however, please ensure it is suitable for your vehicle.
The road has been closed since Thursday 10 February.