Gosforth
Trust secures funding to bring back volunteering scheme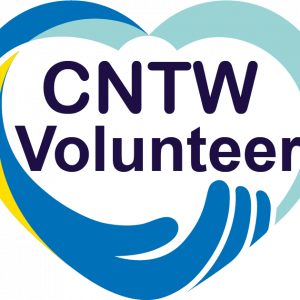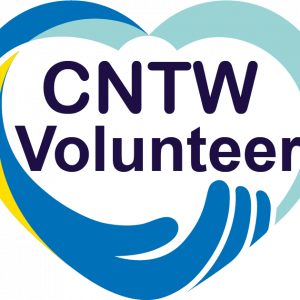 Cumbria, Northumberland, Tyne and Wear NHS Foundation Trust (CNTW) has successfully secured a funding bid to re-introduce a volunteering scheme, aimed at giving people living in the community independence.
The Voluntary Services team are now preparing to roll out the Community Befriending scheme, 10 years after its inception.
The scheme will be available for service users who either have a planned imminent discharge date or are living in the community and using community services.
Service users will be matched up with a volunteer befriender and will meet weekly to do an activity they enjoy. The scheme aims to promote people's independence and recovery and break down stigma around mental health and learning disabilities.
Voluntary Services Manager, Wendy Spratt, said: "We have found many service users have said they feel isolated, especially within the last two years because of the pandemic, and often don't see anyone apart from healthcare professionals at an appointment.
"The scheme will allow service users to meet with someone and do the things that we often take for granted, like going for a walk or meeting for a cup of tea or visiting museums and galleries. It's the little things that can have the biggest impact."
The renewal of the scheme has been made possible thanks to funding from NHS England and Improvement.
NHS Trusts and Ambulance Trusts can bid for funding as part of a voluntary service manager collaborative. The team had to demonstrate the scheme would help with pressures with the aim to get volunteers back into NHS workplaces and volunteer roles.
A healthcare professional from CNTW can refer a service user to the scheme where they will also provide support to the allocated volunteer befriender. The volunteer will be able to choose who they match with, taking into account information from the referral form such as the service user's social interests and location.
The scheme will give people a sense of normality and helps free some time for carers as well.
Wendy added: "The scheme will help alleviate social isolation and offer service users opportunities they might not otherwise have had."
The team also hopes it will help stop people who have been discharged coming back into inpatient services.
Not only will the scheme help service users, it will also be beneficial to the volunteers. The volunteers will be able to make a difference in their local community and learn new skills.
The funding has also enabled Voluntary Services to expand its team. Billy Anderson has been employed on secondment as a Volunteer Coordinator and will be leading the rollout of the scheme.
He said: "The main thing we hope to do is make a difference. We're at a very good starting point and can learn from how the scheme was run before and hope it can continue for years to come."
Bethany Stuart has been volunteering as a community befriender in the Trust for many years. She began volunteering to improve her CV when applying to study Psychology at university. What was initially going to be six months, has turned into nearly 10 years.
Bethany visits a service user once a week. "We got to know each other and now have a proper friendship," she explained.
"It might not be cool because the service user is in her 70s, but she's one of my best friends. She's a massive part of my life and I can't imagine not seeing her."
For more information about the Community Befriending Scheme, please contact volunteer@cntw.nhs.uk
A presentation will also be available for community teams to find out more.
CNTW has over 100 volunteers who donate their time, energy and enthusiasm in a wide variety of activities to improve the experience of service users and carers.
CNTW is a leading provider of mental health and disability services.