Ancient Hull figures displayed as part of huge exhibition at British Museum
Ancient figures, around 2,600 years old, from the Hull & East Riding Museum are being showcased as part of a new exhibition at the British Museum in London.
The Roos Carr figures date back to the Bronze Age and were part of an accidental discovery by labourers in the Holderness village of Roos in 1836.
The figures, along with more than 430 other ancient artefacts, are on display at the British Museum as part of The World of Stonehenge exhibition. The exhibition runs from 17 February until 17 July.
The World of Stonehenge is the UK's first major exhibition on Stonehenge and features loans from museums all across Europe – including Hull.
Councillor Marjorie Brabazon, chair of Hull Culture and Leisure, said: "These figures are a much-loved and important part of our collection at the Hull & East Riding Museum.
"I'm delighted that they can be viewed and enjoyed by a new audience at the British Museum."
About two metres below the surface, labourers came across a collection of well-preserved wooden objects including several warrior figures with stone eyes, a wooden box and a serpent-headed boat.
Four of the figures, together with the boat and various other attachments which seemed to be arms, paddles and shields, were given to the Hull Literary and Philosophical Society and eventually became part of the collections of Hull Museums.
A fifth figure was acquired by the museum in 1902. One of the men present at the time of the discovery had apparently given the ancient doll to his daughter to play with.
The figures, which are between 35 and 41 cm tall, are carved from yew wood and have quartzite eyes.
In the 19th century four of the figures were fixed into the boat, with the arms, shields and paddles glued or nailed on wherever they seemed to fit.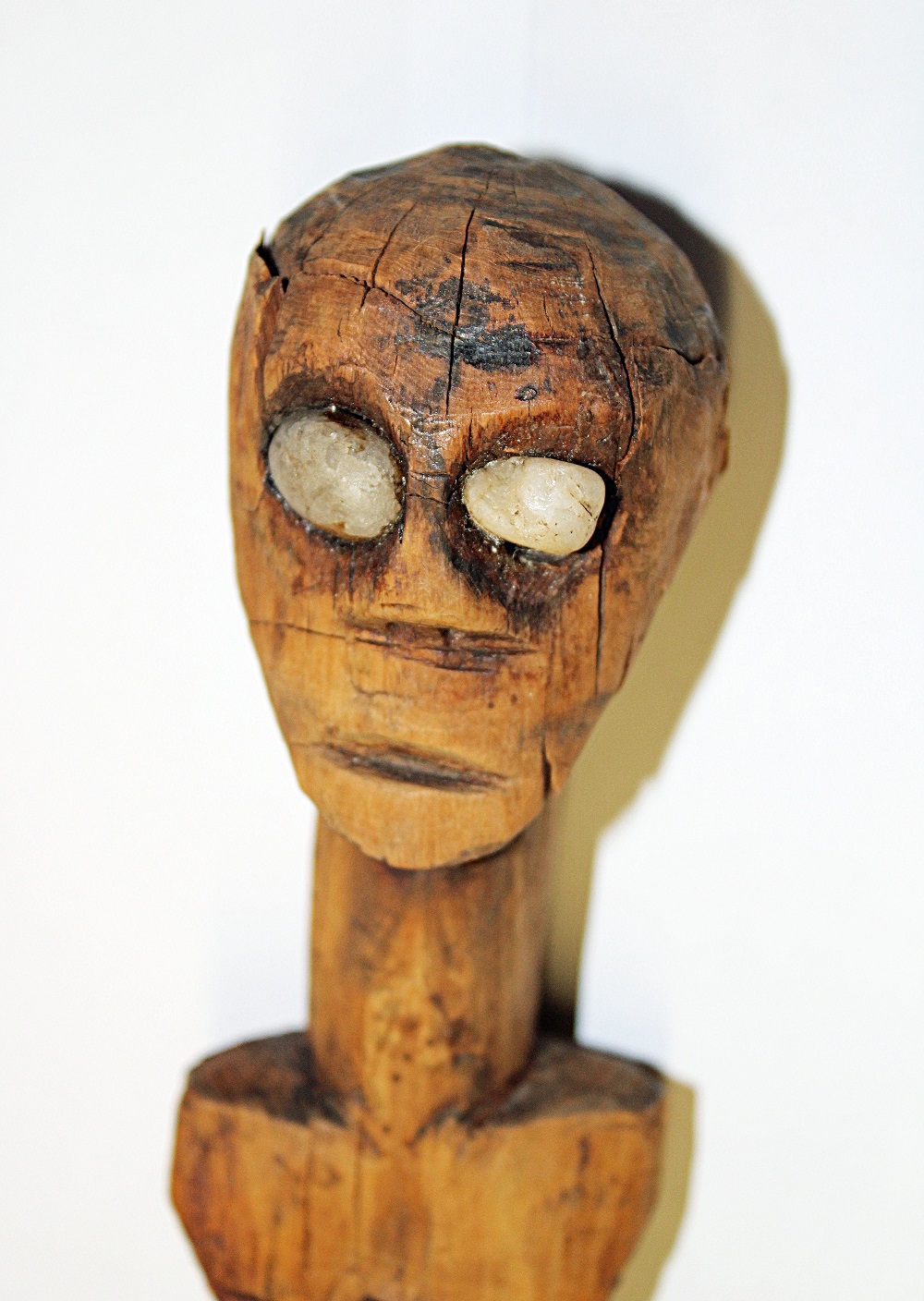 Following radio-carbon testing, the figures were found to be around 2,600 years old. This places them in the Late Bronze Age or Early Iron Age.
Modern archaeologists believe the figures represent offerings, perhaps to gods or ancestors.
The fact that they were recovered from a layer of blue clay suggests that they were originally deposited in or near water. This would be in keeping with the wider European cult practice of depositing items such as metalwork in rivers, marshes and other marginal land.
There are nine other surviving comparable figures in Britain and Ireland, ranging in date from about 2500 BC to 148 BC.
You can find out more about The World of Stonehenge exhibition here.
You can find out more about the Roos Carr figures here.