Citizens' assembly with local residents next week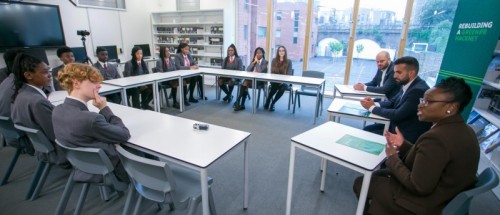 A citizens' assembly hosted by Hackney Council on 3 March will mark the next step of engagement with local residents on plans to tackle the climate crisis over the next 20 years. 
The assembly follows a green recovery engagement event in the autumn, and will feature a group of residents drawn from the Council's Hackney Matters panel – aimed at being as representative as possible to reflect the diverse interests of residents.
Participants will first hear about the makeup of emissions in Hackney, before exploring how residents and the Council can work together to reduce emissions in areas where they can have a significant impact on climate change, such as the things we buy – like food, clothes and electricals – and the heating and electricity used in homes. 
While the Council is committed to becoming zero carbon by 2040, it only has direct control over five per cent of the borough's emissions, and influence over a third, and wants to listen to local people's priorities for tackling climate change. 
Many measures, like investment in green jobs across the borough, tree planting and energy efficiency, will have direct benefits for the borough, creating cleaner air, healthier lives and better neighbourhoods for residents.