Manchester academic's book wins prestigious Current Archaeology prize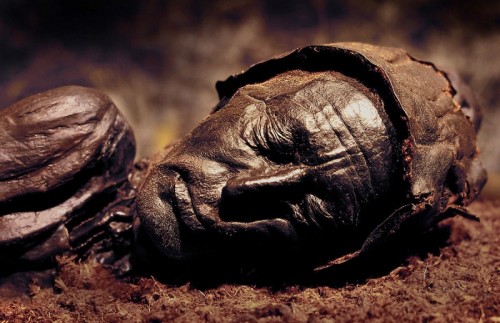 A thought-provoking book exploring the world of bog bodies – human remains naturally mummified in peat and wetlands – by a Manchester expert has been named as 2022's Book of the Year in the prestigious Current Archaeology Awards. 
Bog Bodies: Face to Face with the Past is by Dr Melanie Giles of The University of Manchester, and is published by Manchester University Press. 
Bog bodies – human remains naturally mummified by the preservative qualities of peat and wetlands – are particularly resonant archaeological finds, as they are much more immediately recognisable and tangibly human than skeletal or cremated remains. 
They are most commonly associated with the prehistoric, and particularly with the later Bronze Age and Iron Age/Roman periods (c.1200 BC-AD 400), but known examples span much of the human story, even up to living memory. Do they represent accidental drownings, suicides, concealed murders, or more enigmatic ritual practices? 
Bog bodies are also able to give us unique insights into long-dead people's lives that simply aren't available from less well-preserved remains – details of their clothing and hairstyles, of tattoos, diet, and disease, and signs of trauma that left no trace on their bones. 
Melanie's book illuminates this thought-provoking area of archaeology, introducing key individuals, and exploring how our understanding of bog bodies has evolved over time, what modern scientific techniques have added to this picture, and the ethical questions surrounding our engagement with the dead.