4,000th street tree planted in Hackney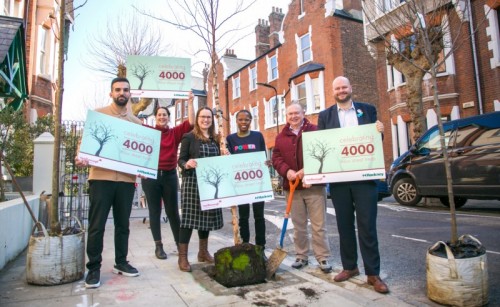 Reaching this milestone is so important. Our tree planting programme is one of the largest urban programmes in the country and is just one of the ways we are greening the grey in Hackney for all of our residents.
Our programme began with a sharp focus on areas where there is less green space, so we can help to increase canopy cover, improve biodiversity and create better neighbourhoods. Along with our street tree planting we have also just completed implementing a new rain garden in Stamford Hill, making Windus Road a more pleasant place to walk as it connects up with Windus Walk, a Streets for People project much-loved in the area.
Over in Hackney Downs, as we reach our 4000th tree, we want to mark the moment and recognise the work of our tree officers and the great progress they have made in planting trees, street by street, throughout all of Hackney.
Street trees bring incredible beauty to the borough, with often hidden benefits to our wellbeing and I can't wait to see the new trees in Hackney in bloom this spring.