Ringwood Road in Ferndown will be closed overnight for 1 night on 25 March 2022, from 8pm to 6am the following morning.
The road closure on Ringwood Road (heading south) will be from just south of the T-junction with Woodland Avenue, past the junction with Pompeys Lane and on to the northern Longham Mini Roundabout junction with Christchurch Road.  The Ringwood Road entrance to Pompeys Lane will be closed during this time.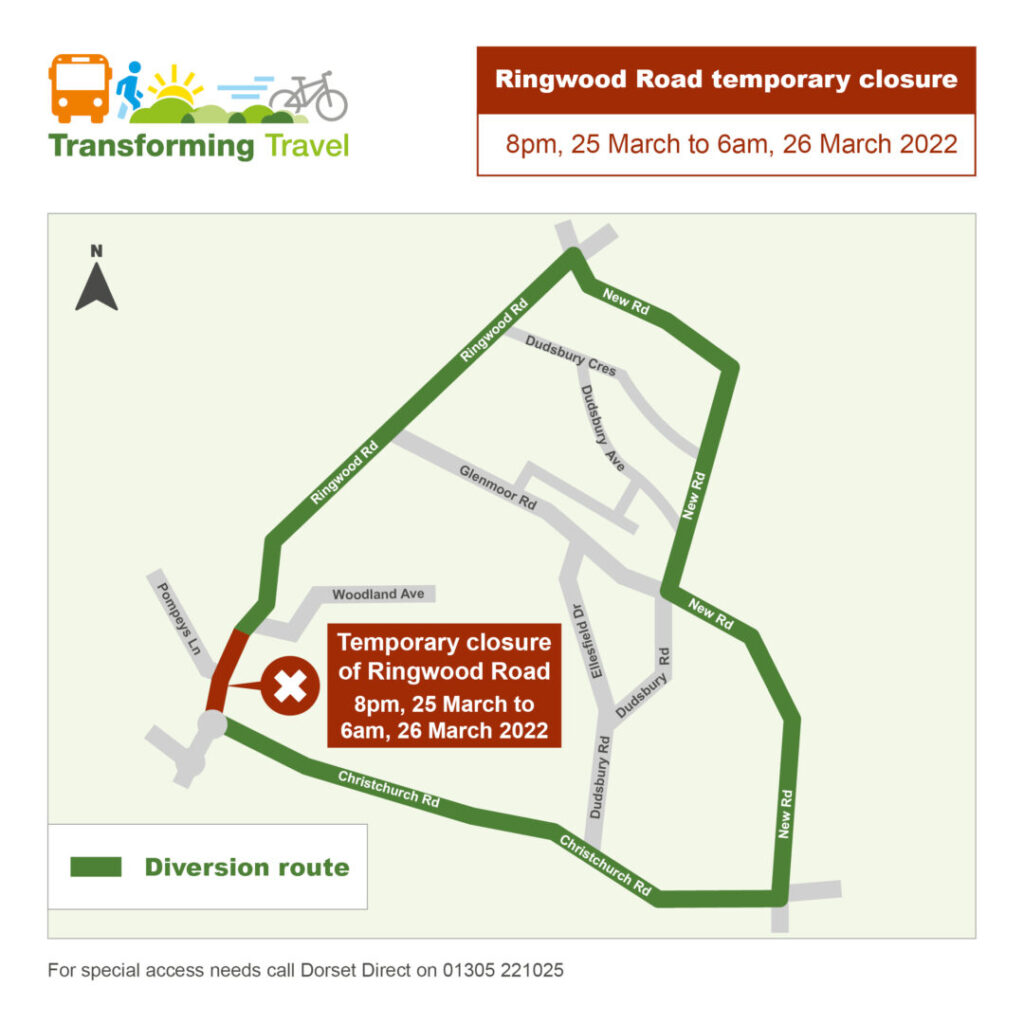 During the night-time closure a diversion will be operating from Longham Mini Roundabout, along Christchurch Road to the West Parley traffic lights, left into New Road and re-joining Ringwood Road at the junction in Ferndown centre.
The closure is part of the ongoing Transforming Cities Fun improvement works, currently underway on Ringwood Road.  During the overnight closure, this road will be resurfaced with new tarmac and any potholes and surface damage repaired. This work will also include surfacing the new cycle and pedestrian path that now runs along the west side of the road.  Once this work is completed the new cycle path will be opened for use.
Any residents in the affected section who need special consideration for deliveries or mobility should contact the dedicated TCF Dorset Direct hotline on 01305 221025 before the closure begins.