Croydon sets out Housing Improvement Plan to guide next steps in improving services for residents – Newsroom
A new improvement plan which sets out the next phase of the council's wide-reaching programme to rebuild its housing services was approved by councillors at cabinet on Monday 21 March.
It is nearly one year since the council launched its housing improvement programme to transform the service and make sure that all tenants are treated with care and respect.
In this time, the council has knocked on thousands of doors across 27 estates to understand tenants' experiences, carried out around 40,000 repairs – including nearly 900 in Regina Road – and undertaken detailed surveys on a number of its high rise blocks.
An independent Housing Improvement Board, with tenants, leaseholders and Regina Road residents represented, was set up last year to hold the council to account and has provided oversight and input into the improvement plan. .
Previously fragmented elements of the housing service have all been drawn together under a dedicated corporate director. A recent permanent appointment to this role will now own and deliver the council's improvement work.
The council acknowledges it has a long way to go to transform its housing services and the new improvement plan will lay the foundations for longer-term progress across all its homes, ensuring tenants are at the heart of this work.
It also address the recommendations of the independent ARK investigation into the living conditions of council homes at Regina Road, South Norwood including improvements to housing stock, repairs and safety, customer service and tenant involvement, performance management governance and a strengthened workforce.
These priorities, designed to ensure safe homes are provided for tenants and leaseholders, have been carefully developed through engagement with tenants, staff, and the Housing Improvement Board.
The Board, which was set up last year as part of the council's improvement programme, will also have oversight on delivery of the housing improvement plan. Its independent report to cabinet on Monday acknowledged the council's determination to improve the experience of council tenants and noted its large scale engagement exercise to reach out and listen to them. But it also stressed that more must be done, with 'good intentions being translated into real change for tenants and residents' at pace.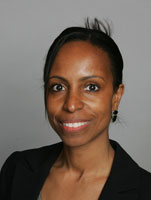 Councillor Patricia Hay-Justice, cabinet member for homes said:
"It is nearly one year since we launched our improvement programme to transform our housing services and make sure that all our tenants are listened to and treated with the care and respect they deserve.
"During this time, we spoke to hundreds of tenants to understand their experiences and concerns. We carried out thousands of extra repairs to their homes and surveyed housing blocks. We have also made sure that vacancies and skills gaps within the service are being addressed as a priority to improve customer service and performance.
"Unfortunately, there is no quick fix to transforming our housing services. While much has been done, we still have a long way to go to make sure that all our tenants are receiving a good service.
"We must accelerate our efforts to put things right, and our housing improvement plan is the next step to doing that, embedding our commitment to put tenants at the heart of everything we do. It is important to stress that the plan will continue evolve over time, to reflect further input from all our stakeholders and make sure we are on the right track.
"I want to thank our independent Housing Improvement Board for their scrutiny and feedback, and the hundreds of residents who have come forward to help shape our housing services."