Sculptures to be unveiled on National Windrush Day will celebrate Windrush Generation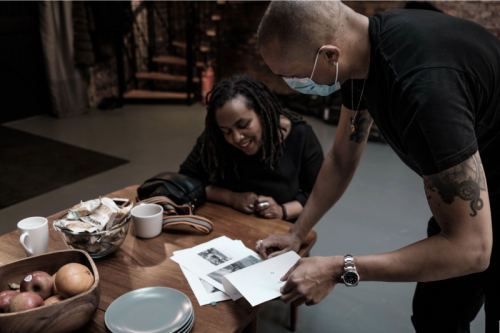 This National Windrush Day (22 June) will see the unveiling of two public sculptures in Hackney to honour the Windrush Generation. The figures by London-based artist Thomas J Price, to be permanently installed outside Hackney Town Hall, will depict representations of the Windrush Generation and their descendants.
Price, along with artist Veronica Ryan OBE, were awarded the Hackney Windrush Art Commission in 2020 following a comprehensive consultation with residents. Ryan's large marble and bronze sculptures of Caribbean fruits were unveiled last October to mark the start of Hackney's Black History Season, and along with Price's figures, became the first UK public artwork to celebrate and honour the Windrush Generation.
The sculptures by Price are based on an amalgamation of digital 3D images of Hackney residents aged 20 to 91, all of whom had a personal connection to Windrush. Over 30 members of the local community, including Hackney Cllr Carole Williams, the lead Member for Hackney Council's response to the Windrush Scandal, answered a call from the artist to be photographed using a 3D scanner, and have their stature, stance, clothing, features and posture captured to inform the final pieces.