Equity and Merit Scholarship graduate helping to make a difference in Ethiopia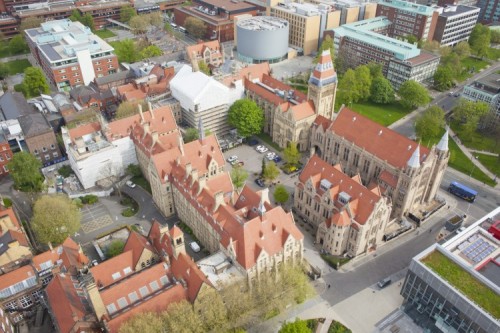 A student from Ethiopia who was able to study at The University of Manchester after being awarded an Equity and Merit Scholarship is already using his skills to make a difference in his home country.
Nebeyou Bikila Legass learned about our Equity and Merit Scholarships while browsing the British Council website. The University awards these each year to academically excellent students from Sub-Saharan Africa, in order to empower them to contribute to sustainable development in their home countries and beyond. 
The scholarships are jointly funded by the University and its donors. The University covers students' tuition fees in full, and the generosity of our donors pays for their living expenses, flights to the UK and visas.
Nebeyou obtained his MSc in International Development, and is now working as a project provider for an AI company in Addis Ababa. He has around nine years of experience working with vulnerable communities in local NGOs, including people with disabilities and other groups. 
Telling us about the motivation to apply for E&M scholarships, he explained: "I am interested in pursuing knowledge in terms of international relations or international development. I found the course at The University of Manchester and the scholarship opportunity to be a good fit."