Blueprint to further promote Cornish language and culture as minority status anniversary approaches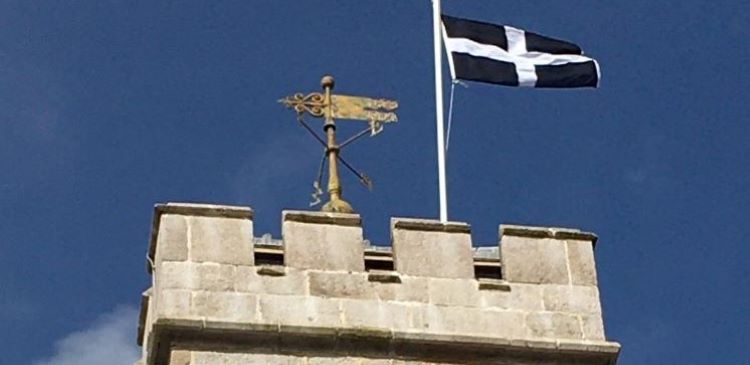 Sunday (24 April 2022) marks the eighth anniversary of the Cornish being recognised as a national minority. 
National minority status means that the proud history, unique culture, and distinctive language of Cornwall are fully recognised, and it affords the Cornish the same status under the Framework Convention for the Protection of National Minorities as the UK's other Celtic people: the Scots, the Welsh and the Irish.  
Cornwall Council Leader Linda Taylor said: "The Council remains committed to protecting, promoting, and celebrating Cornish distinctiveness. The cross party Cornish National Minority Working Group that includes representation from outside the Council, has set out an action plan with exciting milestones." 
Cornwall Councillor Dick Cole, Chair of the Cornish National Minority Working Group said: "Cornwall Council and a wide range of organisations and individuals have done a significant amount of work since 2014, though there remains so much more still to be done. We did not secure a Cornish tick box in the 2021 Census, but we will soon be receiving initial information about how many people "wrote-in" Cornish. In addition, we will find out how important indicators (including health, housing, work and education) of the Cornish differs from those who do not identify as Cornish. This will help us increase our campaigns to ensure the needs of the Cornish National Minority are taken into account in all public sector decision-making." 
"We want our residents to get involved. We're holding our next virtual public meeting on 27 April at 6pm with the theme of 'Media and representation of Cornish'." 
"Contact cornishminority@cornwall.gov.uk for further information and to become involved in the conversation." 
The blueprint for the next four years includes: 
To see Cornwall secure a meaningful devolution settlement which will protect the unique characteristics of Cornish identity, and appropriately reflect Cornwall's position as a Celtic nation within the UK. 
To further support and develop Cornish education, language, culture, and heritage, including the roll out of a Cornish curriculum in schools across Cornwall 
To ensure the needs of the Cornish National Minority are taken into account in all public sector decision-making. 
To create a culture of open and honest two-way communication with colleagues, local communities, Cornish diaspora, partners, and government  
Dick added: "Other initiatives include working with Screen Cornwall to support production companies interested in shooting here, to create more opportunities for those working in the sector in Cornwall, and to promote the Duchy on screen. Screen Cornwall has also promoted Cornish language, culture, and heritage through the annual 'Fylm K' competition and has contributed to developing the case for a Cornish public service media." 
Other highlights over the past eight years include –  
working with partners like Golden Tree on initiatives including the Cornish Embassy bus as part of the campaign in support of a 'Cornish' tick box in the 2021 Census  
increasing access to learning Cornish face-to-face, through technology, and in schools through Cornish language learning apps like IndyLan and Magi Ann Kernewek, 
the launch of Golden Tree's "Go Cornish" award scheme for Primary Schools which already has more than 20 schools with 4000 pupils actively engaged 
supporting the Together for Families Education Team to start work on a Cornish curriculum with Cornish schools 
hosting the first UK National Minority Summit, bringing together representatives from the UK's national minorities, aiming to strengthen links and look at future opportunities   
the opening in 2019 of Cornwall's state-of-the art archive centre, Kresen Kernow, which houses the world's largest collection of historic records, books, maps, and photographs relating to Cornwall  
working with partners, such as theatres and museums, to use more Cornish in events. 
Story posted 22 April 2022