Dorset helping to test new national Ofsted framework 
Dorset is taking part in a pilot inspection of its local area services for children and young people with special educational needs and disabilities (SEND) by Ofsted and the Care Quality Commission (CQC).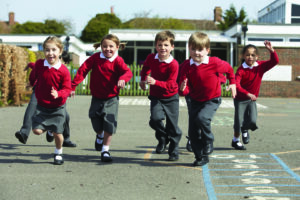 The new framework will focus on the impact of local area arrangements on children and young people and their families. It will consider how the inspectors gather evidence, and whether this evidence enables them to fully measure the effectiveness of local services to improve the experiences, progress and outcomes of children and young people with SEND. 
Participating in the pilot will help services in the Dorset Council area develop and ensure the needs of its children and young people with SEND are met.   
Hearing from parents, carers and young people will be an important part of the inspection visit and their views will be captured through a survey. 
Working together
Dorset Council, NHS Dorset Clinical Commissioning Group (CCG) and Dorset Parent Carer Council (DPCC) work together to ensure children, young people and their families have equal opportunity to meaningfully participate in the decisions that affect them at all levels. 
Councillor Andrew Parry, Portfolio Holder for Children, Education, Skills and Early Help, said: "We are delighted that Dorset has been chosen by Ofsted and the CQC to help them test their inspection framework.   
"As a partnership we are keen to learn so we can continually improve our services. Although there will be no judgements or individual reports published after the pilot inspection, the council values the opportunity to take part."  
Councillor Andrew Parry continued: "This is a fantastic opportunity to test our systems and gather feedback which will help us continue to strengthen our services. We are proud to have been invited to take part and help make a difference. 
"We encourage parents, carers, young people and families to get involved so we can work with our health colleagues at NHS Dorset CCG, our early years settings, schools, further education colleges and DPCC to learn and make our service the best possible experience for children, young people and their families."  
Sally Sandcraft, Senior Responsible Officer for SEND for NHS Dorset CCG says, "We are committed to our joint work with Dorset Council and DPCC to support children and young people with special education needs, and their families.  
"The NHS plays an important role in assessment, diagnosis, treatment and support and we look forward to the opportunity to be a Pilot Area for the proposed SEND framework to learn what we are doing well and areas where we can continue to learn and develop." 
The DPCC said: "This Local Area Inspection comes at an important time for the special educational needs and disability community both locally and nationally, and Dorset Parent Carer Council see this voluntary inspection as a positive opportunity.  
"Dorset parents and carers will have a voice in shaping the way SEND Inspections across the country will be carried out in the future and we welcome the opportunity to be fully involved." 
Commitment to SEND
The pilot inspection comes at a key time for SEND provision in Dorset, with the introduction of Dorset's SEND strategy; its £37.5 million commitment to deliver bold and ambitious plans to improve the lives of children with SEND; and the Government's consultation on its green paper. 
Dorset Council is one of six councils invited to take part in the Pilot Inspection with Ofsted and the Care Quality Commission.